Stockholm, Sweden's Largest City, Has Only Seven ICU Beds Free Amid COVID Surge
Intensive care unit beds in Stockholm hospitals have hit 99% capacity for the first time during the coronavirus pandemic.
On Wednesday, there were only five to seven, out of a total of 160, intensive care places open in the Stockholm Region, Swedish newspaper Aftonbladet reported.
Bjorn Eriksson, Stockholm's health director, reportedly told a news conference on Wednesday that the situation is "very serious" and that the city has been hit "considerably harder" than other metropolitan regions.
He said: "We have mobilized everything we could and taken to everything we had to offer so that everyone will get the care they need. We now need to continue to do our utmost, all actors in society as a whole, to offer resistance to the virus and the pandemic."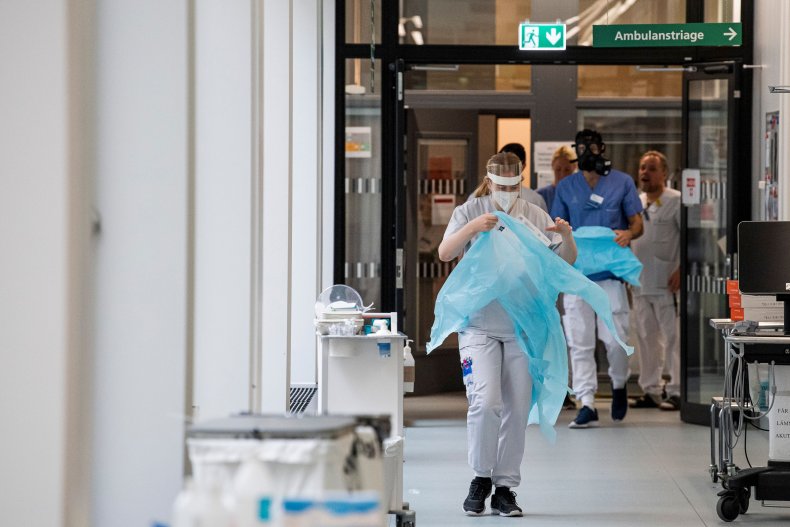 Throughout the pandemic, Sweden had mainly taken a controversial anti-lockdown and herd immunity approach.
But cases began to surge in September, and the country has begun to bring in stricter guidelines over the last few weeks.
However, Eriksson told the press conference that the recent surge shows there has been too much contact between the city's residents.
He said: "It was exactly this development that we did not want to see.
"It shows that we Stockholmers have been crowded too much and had too many contacts outside the household where we left.
"Healthcare is now under so much pressure that there are no major margins in the healthcare system."
Overwhelmed hospitals
Björn Persson, operations manager for intensive care at Karolinska University Hospital in Stockholm, told the newspaper Dagens Nyheter that if more patients arrive than the ICUs can cater for, staff will have to find a place for them elsewhere.
Persson also said that such a high occupancy risk raises the threshold for intensive care so that people who would normally be given a place will not get one.
He described the situation as very strained, with 89 COVID patients alone in intensive care places and a total of 825 COVID patients in emergency care.
Persson also said that staffing is also overstrained at the hospital and they have had to have reinforcements of ICU staff from Blekinge—a county in the south of the country.
He said: "But we have already done that as much as possible. Then we have to call in staff to work overtime, or keep staff who are just leaving their shifts."
The Stockholm Region authorities told Aftonbladet in an email: "Karolinska and Södersjukhuset, respectively, are opening up intermediate care places.
"It is very strenuous but there is capacity and expansion is underway."
Sweden's approach to lockdown
Early on in the pandemic, Sweden emerged as an outlier to other countries trying to stem the COVID spread by issuing "stay-at-home" orders and closing schools, workplaces and international borders.
The country instead chose to follow the argument for herd immunity and relied on citizens to voluntarily follow precautions like social distancing.
But by late June, its coronavirus death toll had far exceeded that of neighboring countries.
Sweden had been more than 5,300 fatalities compared to around 250 in Norway, 600 in Denmark and 325 in Finland—albeit with populations of around half the size.
In October, the country began to impose much stricter measures as cases continued to soar.
By November, Sweden was continually setting daily records for new cases.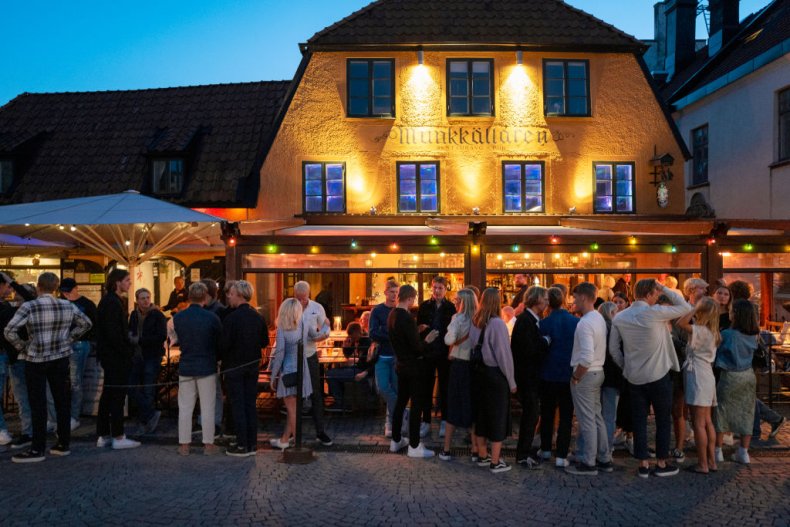 The country introduced a partial lockdown on bars and restaurants by banning the sale of alcohol after 10 p.m from November 20.
Sweden also put five of its 21 regions under stricter guidelines that urge the public to social distance, not to attend or throw parties, avoid indoor locations and avoid unnecessary trips on public transport.
Last week, Prime minister Stefan Lofven also announced that high schools would switch to distance learning for the rest of the year.
However, the Swedish Health Agency—largely behind Sweden's no-lockdown strategy— said last week that it would continue to refrain from recommending masks.
It came after the World Health Organisation said that, where the epidemic was spreading, people should always wear masks in indoor spaces that lack adequate ventilation.