Stop Everything, There's a Secret David Hasselhoff Museum in Berlin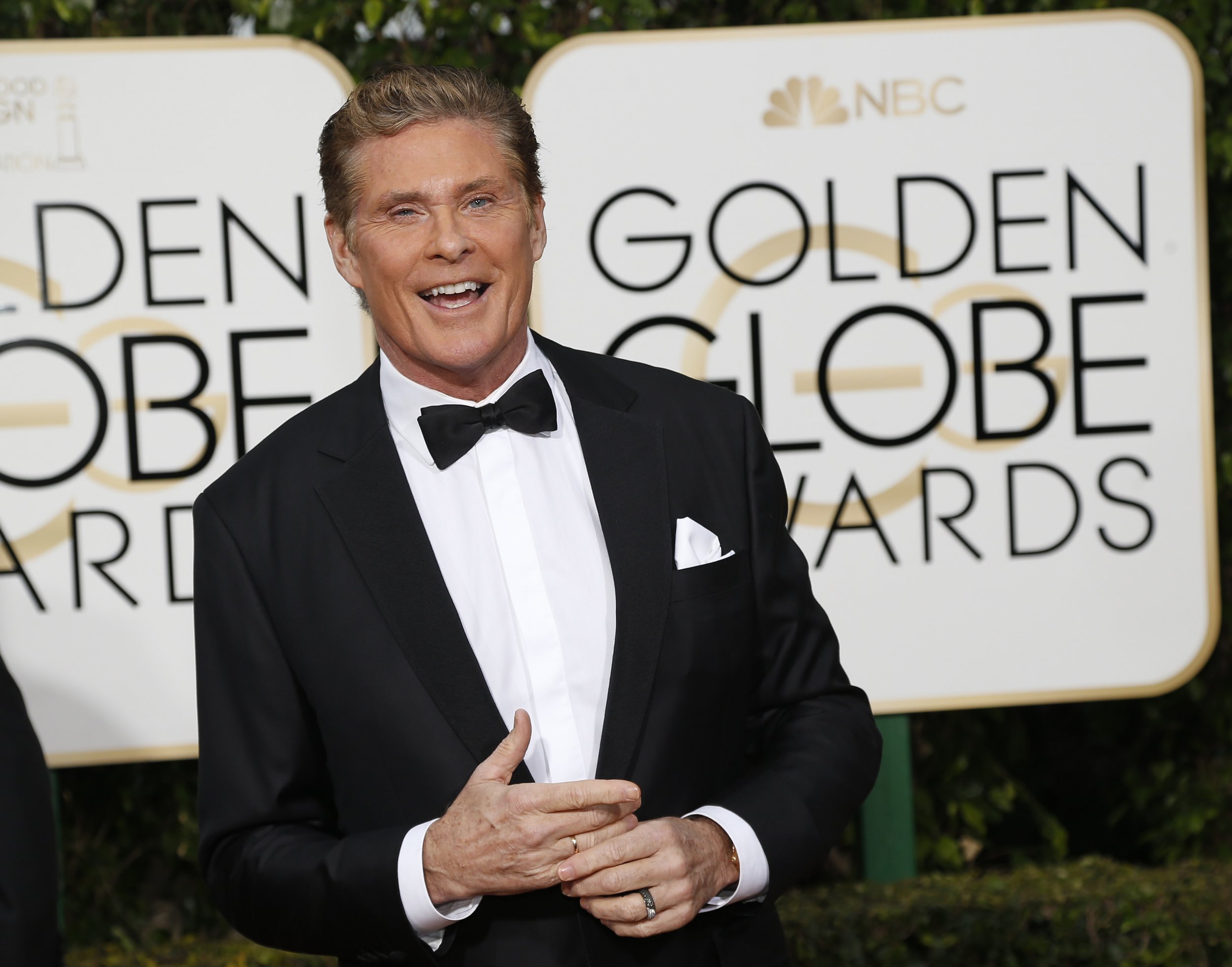 At one time the most-watched man on television the world over, thanks to his roles in Baywatch and Knight Rider, David Hasselhoff is something of a cultural icon. And nowhere is he adored more than in Germany, where he's even—inexplicably—something of a pop star.
Showing its devotion to The Hoff is the Circus Hostel in Berlin. Not only has it started a Facebook campaign to rename a street in his honor, but head down to the basement of this trendy hostel and you'll come face-to-face with the man himself. Or rather, a life-sized mural of him, bare-chested, on the wall.
The painting is the entrance to a secret museum dedicated to the American film and television star and it is celebrating its first anniversary in March. Curator Ally Chaplin, the hostel's bartender, began creating the museum—which is really more of a kitsch-filled hallway—as a humorous shrine to Hasselhoff eight years ago. In 2014, amid renovations, the full-fledged museum was born.
The museum is divided into various exhibitions, if you can call them that, including spaces dedicated to Hasselhoff's most noted roles as Baywatch's Mitch Buchannon and Michael Knight in Knight Rider. Pictures on the hotel's website show the iconic red lifeguard jacket, shorts and rescue buoy, supposedly used by the actor in Baywatch, behind a glass case. There's also a Baywatch DVD and action figure and a copy of The Hoff's autobiography, Making Waves, on display.
Chaplin tells website mental_floss she sourced most of the collectibles online through eBay and Amazon. "The Knight Rider car was the hardest item to secure," she said. "They come up periodically on eBay auctions, but they get quite expensive."
The secret shrine has only been in operation for a year and has not yet been flooded by Hoff fanatics—though that may soon change. For now, Chaplin remains bemused by people stumbling upon it by chance while visiting the bathroom. "People often come into the bar giggling after having discovered it," she said.