'Stop Pornographic Rock': A Newsweek Column from 1985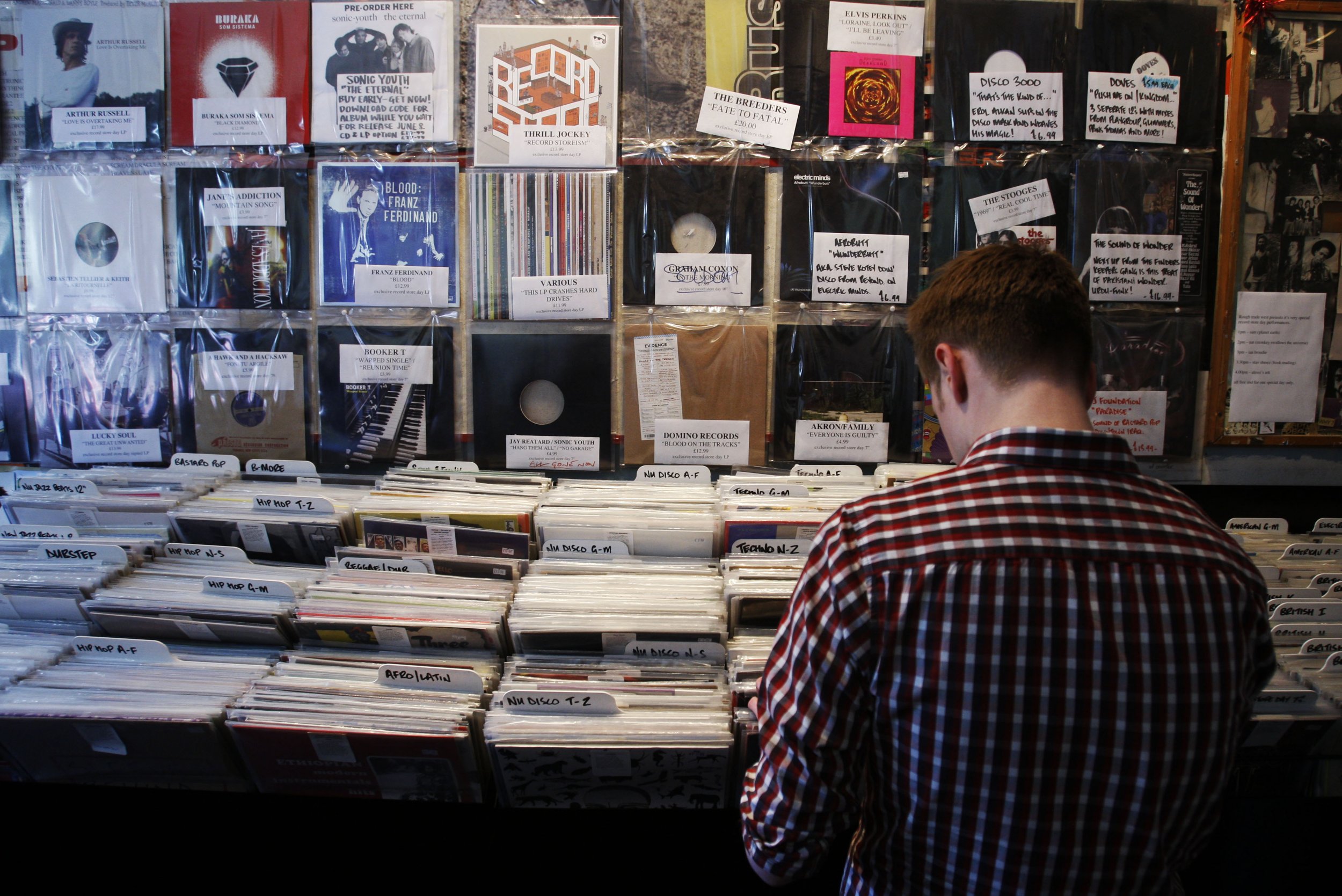 Thirty years ago this week, the Parents Music Resource Center (PMRC) took rock music to Washington with a controversial "porn rock" hearing. We looked back at the cultural event with a comprehensive oral history, and now we're republishing one of the articles that made it happen. This "My Turn" column, written by Kandie Stroud, appeared in our magazine a few months earlier, in May, 1985, expressing outrage at the popular music of the day, including several artists singled out by the PMRC.
My 15-year-old daughter unwittingly alerted me to the increasingly explicit nature of rock music. "You've got to hear this, Mom!" she insisted one afternoon, fast-forwarding Prince's Purple Rain to the song "Darling Nikki." "But don't listen to the words," she added, an instant tip-off to pay attention. The beat was hard and pulsating, the music burlesque in feeling, as Prince, who has sold more than 9 million copies of Purple Rain, began:
I knew a girl named Nikki
I guess u could say she was a sex fiend
I met her in a hotel lobby
Masturbating with a magazine
Unabashedly sexual lyrics like these, augmented by orgasmic moans and howls, compose the musical diet millions of children are now being fed at concerts, on albums, on radio and MTV. Rock stations may play Sheena Easton's latest hit, "Sugar Walls," as many as a dozen times a day. "I hate this song," my 13-year-old, rock-crazed son muttered on the way from school one day as he inadvertently tuned in Easton's lewd and crude song about genital arousal. My own Mr. Cool was visibly embarrassed. Embarrassed? I almost drove off the road.
I confess to being something of a rock freak. I may be a singer of sacred music, but I've collected rock since its birth in the '50s. I've danced to it and now I do aerobics to it; I love the beat and the sound. But as both parent and musician I am concerned about the number of hit tunes that can only be called porn rock, and about the tasteless, graphic and gratuitous sexuality saturating the airwaves and filtering into our homes.
Which is not to say rock took an erotic turn overnight. Elvis Presley was bumping and grinding his way through "Heartbreak Hotel" 30 years ago. "I Can't Get No Satisfaction," by the Rolling Stones, was no innocent ditty. But innuendo has given way to the overt. And vulgar lyrics supported by uncomfortably provocative sound effects result in musical pornogaphy.
"Feels so good inside," squeals Madonna on her triple-platinum album, Like a Virgin. Rock's latest "it" girl hardly touts virginal innocence, as one can gather from her gyrations and undulations on Friday-night video shows.
"Relax when you want to come," the English group Frankie Goes To Hollywood wails on "Relax," now the fourth-best-selling record in British history, a lofty position that being banned by the BBC did much to ensnare. On the album Defenders of the Faith, the group Judas Priest sings "Eat Me Alive," which deals with a girl being forced to commit oral sex at gunpoint. In "Ten Seconds to Love," Mötley Crüe croons about intercourse on an elevator. In concert, W.A.S.P.'s lead singer, Blackie Lawless, has appeared onstage wearing a codpiece with a buzz-saw blade between his thighs. During "The Torture Never Stops," Lawless pretends to pummel a woman dressed in a G-string and black hood, and, as fake blood cascades from the hood, he attacks her with the blade.
Aristotle said music has the power to form character. The Bach B-Minor Mass can be a link with the eternal. But while music can ennoble and inspire, it can also degrade. Some drug programs forbid teen-age patients to attend rock concerts or even to sport the T shirts of rock groups. Some schools where smoking and drinking are prohibited have added rock music to the list of taboos. "At the very least," says Father James Connor, the paster of Holy Trinity Church in Washington, D.C., "rock is turning sex into something casual. It's as if society is encouraging its youngsters to get sexually involved."
Dr. Joseph Novello, director of a drug program in Washington, says one of the questions he asks his teenage patients is what kind of music they litsen to. Whether it's satanic, sexual or drug-oriented—it tells him something about the child's state of mind. In like manner, he says, parents have an obligation to be aware of their children's musical tastes and "if you take exception to the words, don't allow them to listen."
Surprisingly, the majority of parents I've spoken to have expressed partial or total ignorance of the music their children are dancing to, doing homework to, falling asleep to. Most claim they don't listen to rock or can't understand the words if they do. They also admit that they don't want to add another item to the laundry list of things they already monitor—movies, books, magazines, parties, friends, homework.
Legislative action may be needed, or better yet, a measure of self-restraint. If distillers can voluntarily keep their products off the public airwaves, then the record industry can also curb porn rock—or, at the very least, make sure that kids under 17 are not allowed into sexually explicit concerts.
And what about the musicians themselves? If 46 pop superstars can cooperate to raise millions of dollars for African famine relief with their hit "We Are the World, why can't Americans also ensure that America's own youth will be fed a diet of rock music that is not only good to dance to but healthy for their hearts and minds and souls as well?
This article originally appeared in the May 6, 1985 issue of Newsweek.