Store Clerk Who Took George Floyd's Possibly Fake $20 Wished He Hadn't When Cops Arrived
The 19-year-old store clerk who cashed out George Floyd moments before his death testified during the trial of ex-Minneapolis police officer Derek Chauvin about feeling guilty after their interaction.
Christopher Martin, who worked at the Cut Foods where Floyd was accused of using a counterfeit $20 bill, said on Wednesday he felt "disbelief and guilt" when he came out of the store and saw Chauvin kneeling on Floyd's neck.
Asked why he felt guilt, Martin said: "If I would have just not taken the bill this could have been avoided."
The teenager detailed to the court about his interaction with Floyd on May 25, 2020. Martin said that, at the time, he had been working at store for four months and lived in the apartments above Cut Foods with his mother and sister.
He explained that the store had a policy by which if an employee accepted a counterfeit bill, that money would then be taken out of their paycheck.
In surveillance footage, Martin is seen holding the bill, which he described as having a blue tint, up to the light before he accepted it in exchange for the tobacco products Floyd purchased.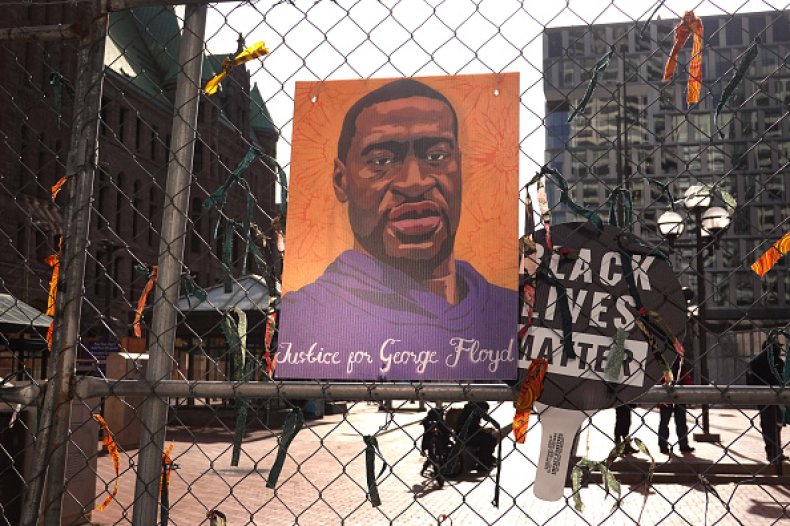 However, upon further consideration, Martin said he thought the bill was fake but Floyd had already left the store and gotten into his car. He said he told his manager, who instructed him to ask Floyd to return to the store.
Martin approached the car with another co-worker and asked Floyd to come back into the store. When Floyd refused, Martin went back and told his manager he would take care of the $20 himself but was instructed to try again.
The clerk went back to Floyd's vehicle with two other employees but was unsuccessful again. Upon hearing the news, his manager asked his staff to call the police.
Once the police arrived, Martin said he came out of the Cut Foods to see what was happening.
"I saw people yelling and screaming," he told the jury on the third day of the trial. "I saw Derek with his knee on George's neck."
Martin said he immediately called his mom and told her not to come downstairs and then began recording the incident on his phone. He admitted to deleting the footage that night because he assumed that Floyd had died when the ambulance carried Floyd drove down East 38th Street instead of Chicago Avenue.
"If you live in South Minneapolis, the easiest way to get to the hospital would have been straight on Chicago," Martin said on Wednesday.
He said he quit shortly after Floyd's death because he didn't feel safe working at the store.