Store Owner Says Shot With Homemade Gun After Customer Loses Lottery
A store owner claims to have been shot with a homemade weapon by a customer who became irate after losing the lottery.
The alleged incident occurred on Wednesday morning in San Francisco, just after Hisham Abu had opened his business, Sam's Shop, for the day. A man entered the store with a lottery ticket, which Abu told him was not a winner, prompting him to become agitated, according to ABC 7 News.
Abu said the man accused him of being responsible for his lottery loss. He also had a strange homemade device consisting of a piece of wood and balloon, which he used to attack the shop owner.
"He told me, 'You sold a fake ticket,' and he had a balloon in his hand, with a pin from the front, and he had a piece of wood almost one foot long," Abu said. "[He] hit the balloon with a piece of wood, and bullet goes out and it hit my shoulder."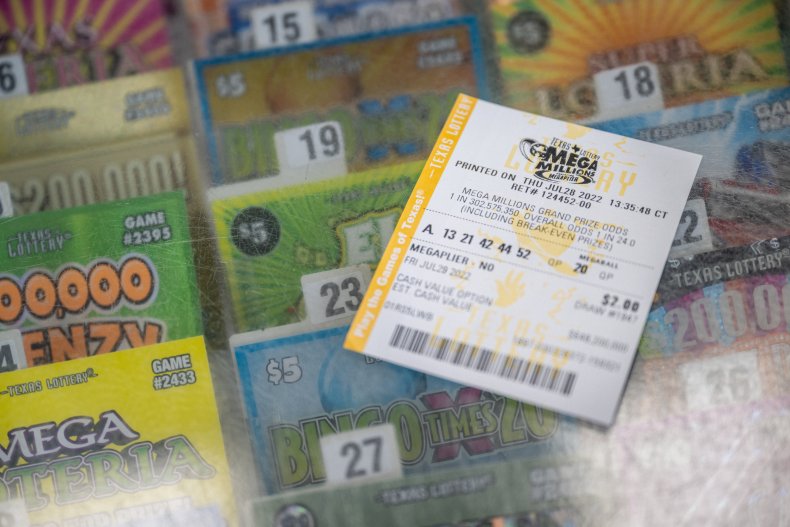 Abu said that he was not even aware that the homemade contraption had shot him until it was pointed out by someone else. The unnamed man has since been taken into police custody, where Abu hopes he will remain to prevent him from hurting anyone else.
Newsweek reached out to the San Francisco Police Department for comment.
It is unclear based on available information what kind of lottery ticket that man had purchased from Abu. Lottery drawings have, in recent weeks, returned to the national spotlight due to a historic prize amount from one of the major drawings.
The Mega Millions lottery jackpot recently reached approximately $1.2 billion. This was its second largest prize amount ever and only the third time in history that the prize had reached over $1 billion. A winning ticket with all six numbers drawn on July 29 was ultimately bought in Illinois, with 26 tickets also matching the first five numbers with a minimum of $1 million.
The winner with the six matching numbers, whose identity has not been publicly disclosed, walked away with an estimated $700 million in winnings. Thanks to the windfall, the winner's personal wealth exceeds that of celebrities including Bono and Dolly Parton.
In late July, a man in Kalamazoo County, Michigan, was arrested after allegedly stealing lottery tickets from a gas station, according to MLive. The suspect, Michael Anthony Guarisco II, was arraigned in court on July 25 and charged with armed robbery and assault with a dangerous weapon.