One Lucky Winner Now Richer Than Bono, Dolly Parton After Mega Millions Win
After millions of Americans hoped the Mega Millions lottery would boost their wealth, one lucky player won the billion-dollar jackpot on Friday, and will see their riches top the wealth of some of the most famous celebrities.
The jackpot grew to $1.28 billion this week as Americans from across the country joined in on the lottery, hoping to score the billion-dollar winnings, which was one of the largest winnings in Mega Millions history.
But one lucky player purchased the winning ticket at a Speedway in Des Plaines, Illinois, just outside of Chicago, which came with an immediate cash value of $747.2 million.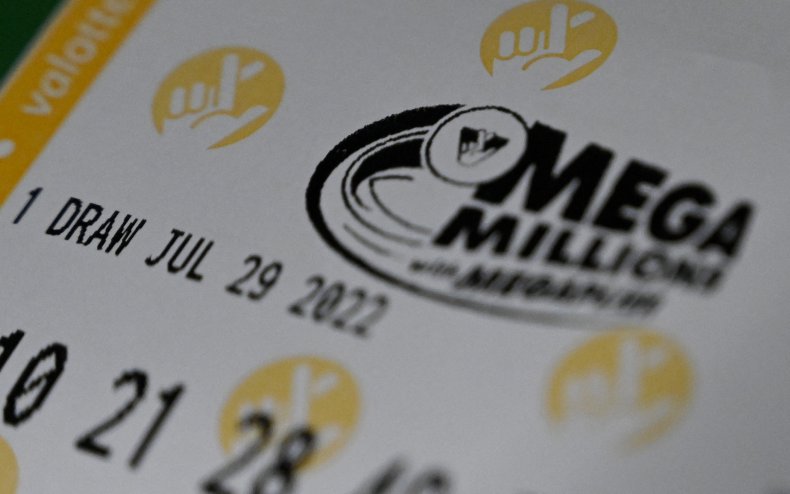 The jackpot will leave the winner, who has not been publicly identified, with more wealth than some of the richest celebrities, including Bono, who is widely estimated to be worth about $700 million, and Dolly Parton, who has an estimated net worth of anywhere between $350 and $650 million.
The winning numbers were 13, 36, 45, 57, 67, with a Mega Ball of 14 and a Megaplier of 2X, according to the Illinois Lottery. The jackpot grew to the massive amount after 29 consecutive draws with no winners.
In a statement on Friday on the Mega Millions website, Ohio Lottery Director Pat McDonald, who currently serves as Lead Director for the Mega Millions Consortium, offered his congratulations to the winner.
"We are thrilled to have witnessed one of the biggest jackpot wins in Mega Millions history. We're eager to find out who won and look forward to congratulating the winner soon! Better still, this exciting jackpot run has had a significant positive impact on the revenues for good causes raised by our member lotteries," he said.
Mega Millions Jackpot Second Highest to Date
The odds of winning Friday night's jackpot were about one in 302 million.
Only once has the Mega Millions jackpot reached a higher amount than on Friday, which was last January, according to the lottery.
On October 23, 2018, the jackpot was $1.537 billion and was won by a player in South Carolina—this was also the first time the jackpot reached $1 billion. On January 22, 2021, the jackpot again reached the billion-dollar mark, with a player in Michigan winning the $1.050 billion winnings.
Emily Irwin, managing director of advice and planning at Wells Fargo Wealth & Investment Management, previously gave Newsweek advice for any potential lottery winners, as historically, many have spent their way into financial hardships.
"Research shows that approximately 70 percent of lottery winners spend down their assets—their lottery winnings—and one-third of them even declare bankruptcy," she said.
Irwin advised that any winner should keep a cool head, assemble a financial team, and resist the urge to quickly make large purchases.