Storm Ida Tracker: Location and Path, As New Orleans Faces Blackout
Ida made landfall near Port Fourchon in Louisiana on Sunday as an "extremely dangerous category 4 hurricane" with maximum sustained winds of 150 miles per hour, according to the National Hurricane Center (NHC).
The remnants of Ida—which was downgraded to tropical storm on Monday before being further downgraded to a tropical depression—is expected to move to the northeast region on Wednesday, according to the National Weather Service (NWS).
As Ida heads northeast, "potentially life threatening flash flooding" is possible Wednesday into early Thursday from parts of the Mid-Atlantic to the southern New England regions. The Mid-Atlantic region also faces a threat of tornadoes on Wednesday, the NWS warned.
NBC News reported Ida has led to at least four deaths. Over a million homes and businesses were without power across Louisiana and Mississippi as Ida made landfall Sunday, including the entirety of New Orleans.
Ida Location and Path
According to the latest NHC report at 5 a.m. ET on Wednesday, Ida is moving into the central Appalachians area and "should become post-tropical today."
Ida was reported to be around 135 miles west of Roanoke, Virginia and around 135 miles northeast of Knoxville, Tennessee, the NHC said Wednesday.
The NHC said Ida is moving toward the northeast region at around 24 miles per hour and "this motion is expected to continue over the next couple days," while maximum sustained winds are near 30 miles per hour with higher gusts.
"Some strengthening is forecast later today [Wednesday] and tonight as Ida becomes extratropical," the NHC said Wednesday.
The NHC warned widespread heavy rain and areas of "life-threatening flash flooding" are likely through Wednesday evening near the path of Ida.
There is also an "enhanced risk for several tornadoes" across parts of the Mid-Atlantic region on Wednesday, according to the NHC report.
Will Ida Hit New York?
The NHC said Wednesday that Flood and Flash Flood Watches are in effect for portions of the central Appalachians and Mid-Atlantic region as well as into southern New York and southern New England.
A Tornado Watch is also in place until 8 a.m. ET on Wednesday across Washington, D.C. as well as central and northern Maryland, and northeastern Virginia, the NHC said.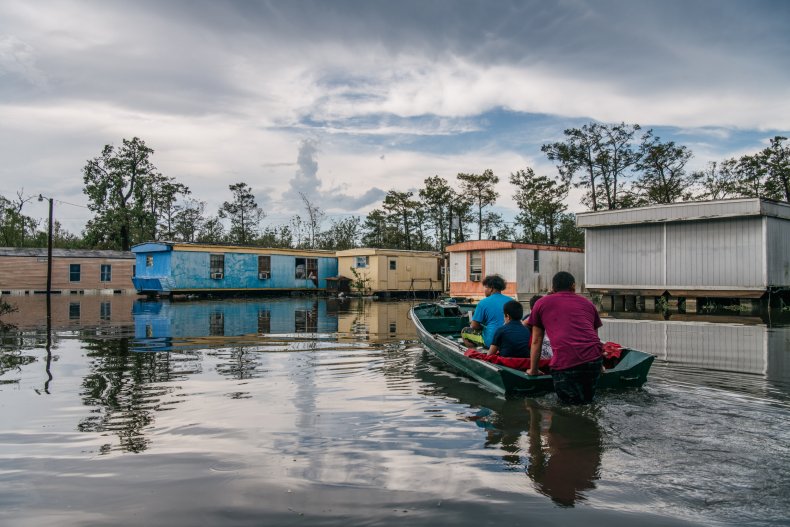 Over a Million Without Power in Louisiana and Mississippi
As of Wednesday, there were reported to be over 988,000 outages in Louisiana and over 29,000 outages in Mississippi, according to PowerOutage.US at the time of reporting.
On Sunday, NOLA Ready (the city's emergency preparedness campaign managed by the Office of Homeland Security & Emergency Preparedness) tweeted that Entergy New Orleans, the city's energy provider, confirmed "New Orleans has no power" due to "catastrophic damage."
"The only power in the city is coming from generators. #Ida," the tweet said at the time.
On Wednesday, Entergy New Orleans said the company had started restoring power back to the region.
The company tweeted on Wednesday: "The first light shined early this morning in New Orleans East. Crews will have to methodically bring back additional transmission lines over time to provide additional pathways for progress."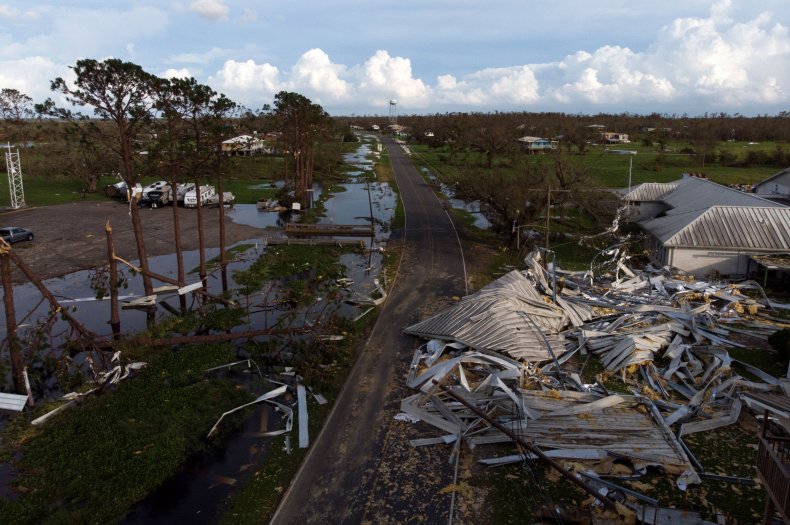 Ida Death Toll Likely To Rise
Deano Bonano, a councilman for District 2 in Jefferson Parish of the Greater New Orleans area, confirmed one person in the parish died from Hurricane Ida, ABC News reported on Monday.
On Monday, CNN reported that the Ascension Parish Sheriff's Office (APSO) confirmed the death of a person who was injured from a fallen tree in Prairieville, Louisiana.
Two people were killed in Mississippi after a highway collapsed in George County in the wake of Hurricane Ida on Monday. Mississippi Highway Patrol Trooper Calvin Robertson told NBC News 7 that the hurricane was a factor as the area saw torrential rains in the past 24 hours.
NBC News reported Louisiana Lieutenant Governor Billy Nungesser told NBC's Today show Tuesday that the death toll is likely to rise.
"Knowing that so many people stayed behind in places like Grand Isle and Lafitte where flood waters have devastated those areas, we expect there will be more people found that have passed," Nungesser said. "Too many people always ride these storms out and take their lives into their own hands."
Ida Assistance Program
President Joe Biden approved a major disaster declaration for Louisiana which ordered "federal aid to supplement state, tribal and local recovery efforts in the areas affected by Hurricane Ida beginning on August 26 and continuing," the White House said in a statement on August 29.
The president's disaster declaration in Louisiana makes federal funding available to affected individuals in the following parishes:
Ascension
Assumption
East Baton Rouge
East Feliciana
Iberia
Iberville
Jefferson
Lafourche
Livingston
Orleans
Plaquemines
Pointe Coupee
St. Bernard
St. Charles
St. Helena
St. James
St. John the Baptist
St. Martin
St. Mary
St. Tammany
Tangipahoa
Terrebonne
Washington
West Baton Rouge
West Feliciana
The White House statement said: "Assistance can include grants for temporary housing and home repairs, low-cost loans to cover uninsured property losses, and other programs to help individuals and business owners recover from the effects of the disaster."
Those affected can apply for assistance in the following three ways, as outlined by the Federal Emergency Management Agency (FEMA) website.
See the FEMA website for more detailed information on how to apply for assistance in the aftermath of Ida.