Stormy Daniels Says She Feels 'Pretty Terrible' For Body Shaming Donald Trump
Stormy Daniels says that she regrets the way she described the physical appearance of U.S. President Donald Trump in her tell-all memoir because what she said was akin to body shaming.
In promoting her book, the adult film actress told an interviewer that the intimate details she revealed in Full Disclosure made her feel "pretty terrible." In the biography she presented a disparaging description of Trump's genitalia.
She told Australian current affairs program 60 Minutes: "In a way, it's body shaming and I feel like if I could go back and write the book [again], I think I would have left those details out.
"I justify it in a way to myself, even now, saying 'this is a man who said much worse things about women multiple times,' so here's a taste of your own medicine, asshole."
Daniels, whose real name is Stephanie Clifford, reiterated that she had an affair with the president, which Trump denies. In the interview, aired on Sunday, she described how she met Trump in July 2006 at a golf tournament, after which she was invited to his penthouse apartment.
She said how she had no intention of revealing details of their encounter and said she was "excited" about being offered a $130,000 nondisclosure agreement because she did not want anyone to know about it.
But she changed her mind when asked to sign a document stating that she never had sex with the president, in effect making her a liar.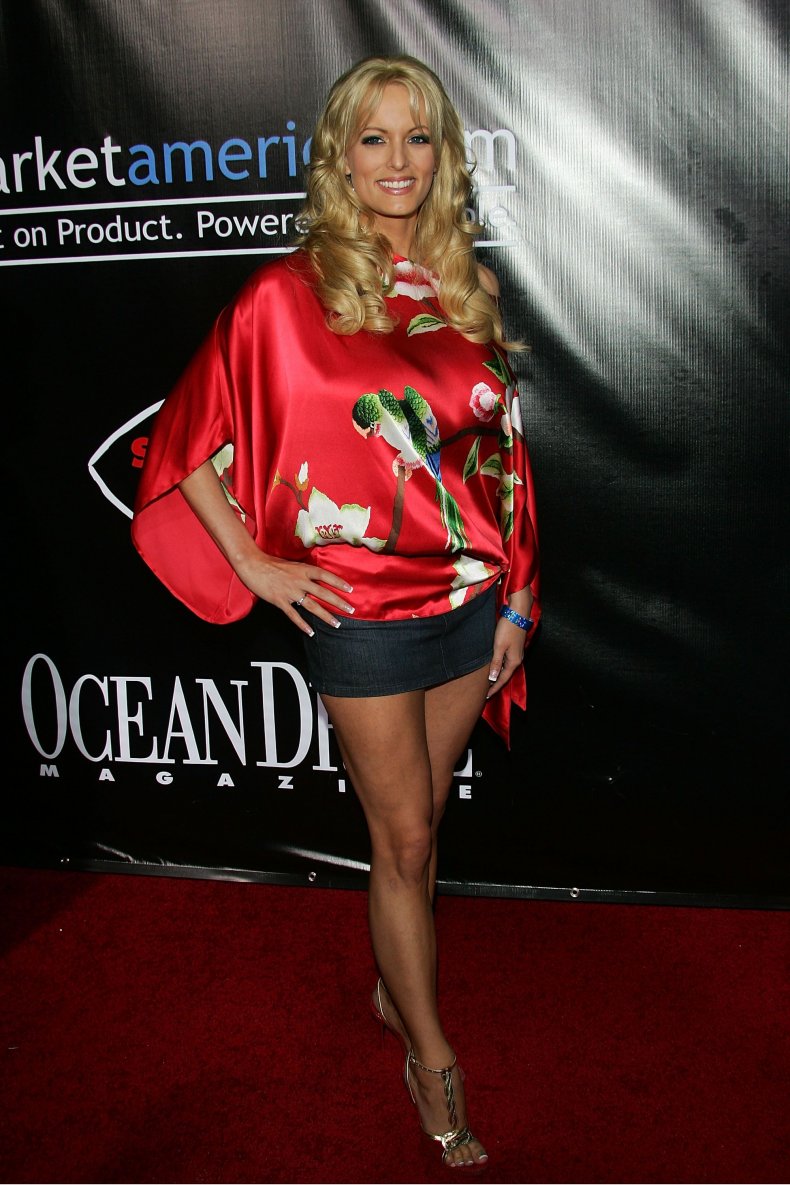 "If I was going to lie about having sex with someone famous―Brad Pitt, here we go. I would pick somebody way less embarrassing than Donald Trump. Are you kidding? Now, no man is ever going to want to date me. I'd have at least picked somebody cool," Daniels told 60 Minutes.
Last week, it was reported that Trump had asked his son Eric and former personal attorney Michael Cohen to prevent Daniels from speaking out about the affair.
The Wall Street Journal reported that Trump had told Cohen on a phone call to work with another lawyer to obtain a restraining order against Daniels after he learned she was going to be interviewed.
Trump had previously publicly denied knowing about any effort to pay off Daniels for her silence.
But Daniels told the Australian broadcaster that she would not be silenced and she wanted him "to be held accountable for the things he's done and that he's doing.
"I want him to be investigated, through due process, and held accountable just like he was you or me or anyone else. And if found guilty and evidence supports it, then absolutely take him down in flames," she told 60 Minutes.