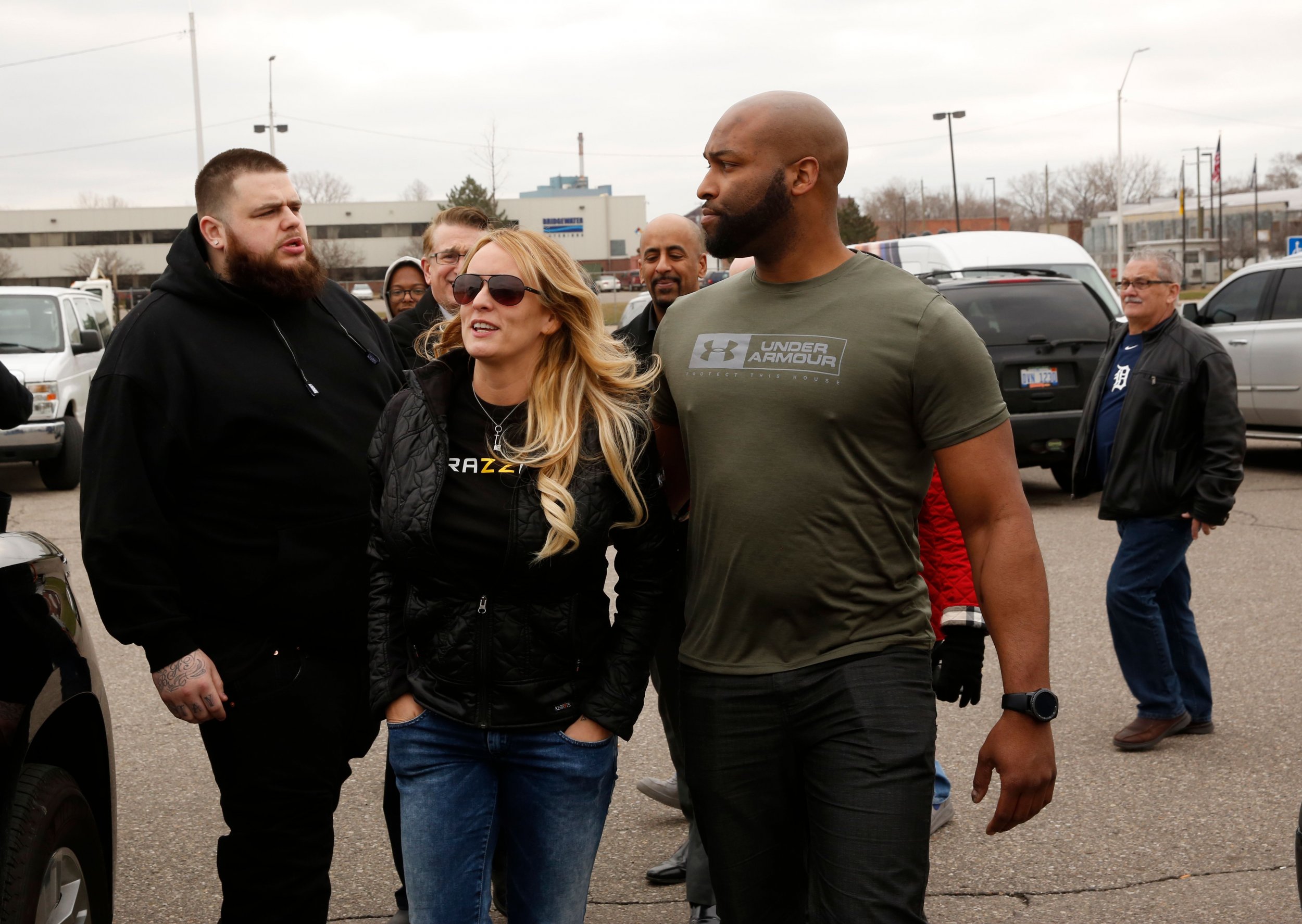 Adult film star Stormy Daniels was arrested Thursday and charged with breaking a controversial and little-known Ohio state law called the Community Defense Act, which prohibits adult dancers from touching patrons and vice versa.
Daniels, 39, real name Stephanie Clifford, was arrested at the Columbus, Ohio, strip club Sirens early Thursday morning for allegedly using her bare breasts to slap around patrons, according to a police report. Daniels was arrested by several Columbus police officers after she also allegedly fondled the breasts of female patrons and held the face of a female officer into her chest, WBNS-TV first reported. Daniels was released on $6,000 bond, but has been hit with three charges related to an obscure 2007 law that was spearheaded by conservatives and meant to restrict sexual activity and limit strip club operating hours.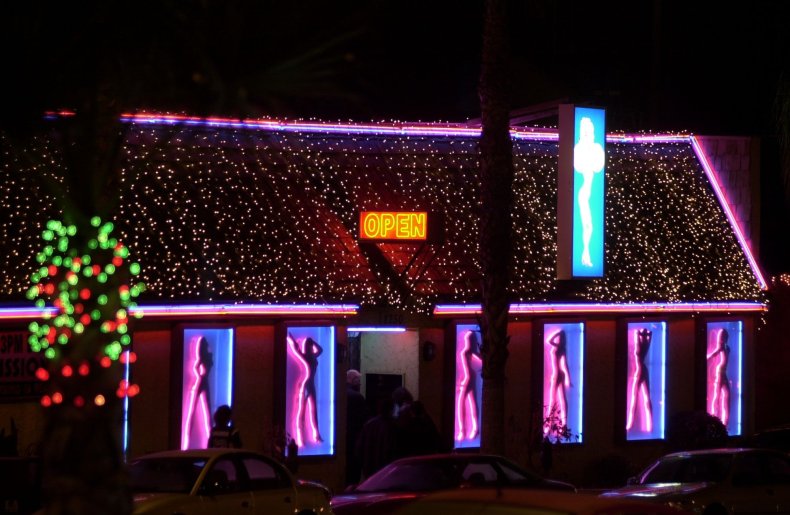 The Community Defense Act was passed in Ohio in 2007 after the conservative religious group Citizens for Community Values lobbied heavily for rules against strip club operations. The group proposed the legislation as a state statute, allowing the General Assembly to pass on legislation that didn't require a public vote, according to a report. Then-Governor Ted Strickland, a Democrat, allowed the law to take effect without his signature despite a Statehouse debate that included young women in pink "Dancers for Democracy" shirts opposing the effort, the Columbus Dispatch reported.
The law places a wide range of restrictions, including no naked dancing after midnight, limits on when dancers can touch patrons and which clubs with liquor licenses can continue to stay open despite featuring nude dancing. Offenders can face up to six months in jail and a fine.
Club operators filed a lawsuit against the bill in U.S. District Court in Cleveland prior to its 2007 passage, asking a judge to issue an order of protection because the law was "unconstitutionally vague" and suppresses the right of free expression.
Upon arrest, Daniels was charged with three counts of "illegally operating sexually oriented business" and knowingly touching a patron, online court records show. Columbus Police confirmed to the Columbus Dispatch the law is rarely enforced in the state of Ohio despite being on the books for the past 11 years. The law also features a stipulation that exempts the touching of "family members."
After Daniels's arrest, her attorney Michael Avenatti ridiculed what he called the "absurd use of law enforcement resources" and suggested on Twitter that the arrest was politically motivated. Avenatti told MSNBC Thursday that the undercover officers in the strip club were female but shook off allegations that any of the behavior Daniels engaged in was "inappropriate." An arrest affidavit said Daniels allegedly inappropriately touched male and female undercover police officers after they threw cash in her direction.
Avenatti said it was "ridiculous" that Columbus Police forced Daniels on a perp walk for the cameras at Jackson Pike Correctional Facility and police could instead focus on Columbus's skyrocketing murder rate. Avenatti called the arrest a "complete set up" in an interview with the Associated Press.
Avenatti said Daniels will enter a "not guilty" plea and won't appear in court for her arraignment at 9:30 a.m. Friday morning at Franklin Municipal Court. He said he has been talking with "reasonable" prosecutors all morning and Daniels will leave the state of Ohio within the next several hours.
Avenatti also took to Twitter to blast the arrest.
"She was arrested for allegedly allowing a customer to touch her while on stage in a non sexual manner! Are you kidding me?" he wrote. "They are devoting law enforcement resources to sting operations for this? There has to be higher priorities!!! #SetUp #Basta."