Stormy Daniels Arrested in Ohio Strip Club After 'Allowing Customer to Touch Her'
The pornographic film star Stormy Daniels, real name Stephanie Clifford, who alleges she had an affair with President Donald Trump, was arrested at an Ohio strip club, according to her lawyer Michael Avenatti.
"Just rcvd word that my client @StormyDaniels was arrested in Columbus Ohio [while] performing the same act she has performed across the nation at nearly a hundred strip clubs," Avenatti tweeted late Wednesday night.
"This was a setup & politically motivated. It reeks of desperation. We will fight all bogus charges."
Avenatti subsequently tweeted that Daniels "was arrested for allegedly allowing a customer to touch her while on stage in a non sexual manner! Are you kidding me? They are devoting law enforcement resources to sting operations for this? There has to be higher priorities!!! #SetUp"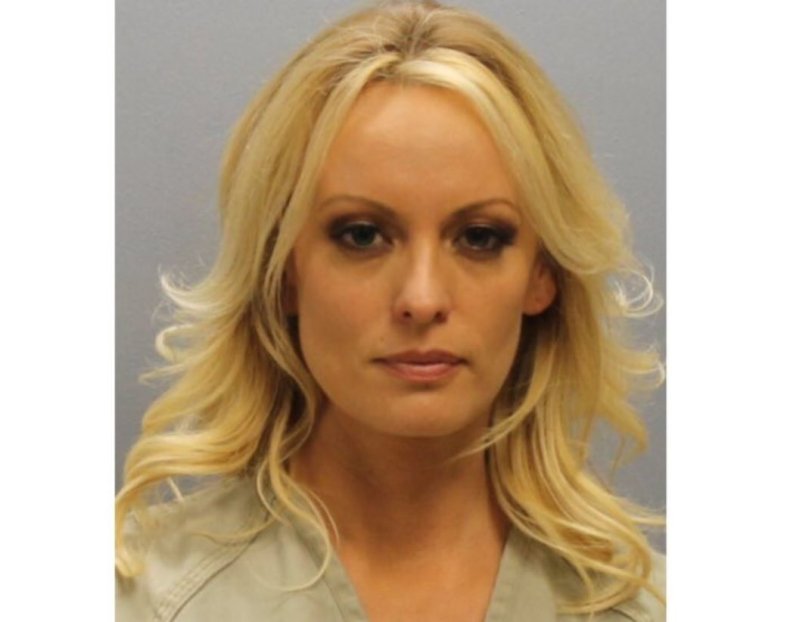 He added: "We expect her to be released on bail shortly. We also expect that she will be charged with a misdemeanor for allowing 'touching.' We will vehemently contest all charges."
In Ohio, there is a law prohibiting any touching between customers and dancers in strip clubs. It was introduced in 2007.
Avenatti told Newsweek he had no comment to add beyond his tweets. A call by Newsweek to the Columbus Police Division went unanswered. Franklin County Sheriff's Office, where Daniels was held, did not respond to a request for comment.
Daniels was appearing at a strip club called Sirens on Cleveland Avenue in Columbus, Ohio. A woman who answered the phone at Sirens told Newsweek the club had no comment.
Trump and Daniels are locked in a legal wrangle over her going public with allegations that the two had a brief affair in 2006. Daniels entered into a nondisclosure agreement just before the 2016 presidential election, allegedly to buy her silence. She was paid $130,000 in a deal arranged by Trump's longtime fixer and attorney, Michael Cohen.
But Trump denied any contemporaneous knowledge of the hush deal, claiming he only learned of it when reports emerged confirming its existence. He also denies any such affair took place. Cohen paid Daniels the money out of his own funds and was subsequently reimbursed by Trump.
Trump is suing Daniels for breaking the NDA. But Avenatti argues that the deal is null and void because Trump never actually signed it. Daniels is suing Trump for defamation.
This article was updated to include background about the Trump-Daniels relationship and the mugshot photo.