Porn star Stormy Daniels is suing Donald Trump over the hush agreement about an alleged affair between the two, claiming the U.S. president never actually signed it. This, her lawyer argues, renders the deal void.
The legal complaint was filed in California and a copy tweeted by Daniels' lawyer, Michael J. Avenatti of Avenatti & Associates.
Daniels, whose real name is Stephanie Clifford, was paid $130,000 in 2016, prior to the presidential election Trump won, to keep quiet about an alleged sexual affair that she says took place in 2006.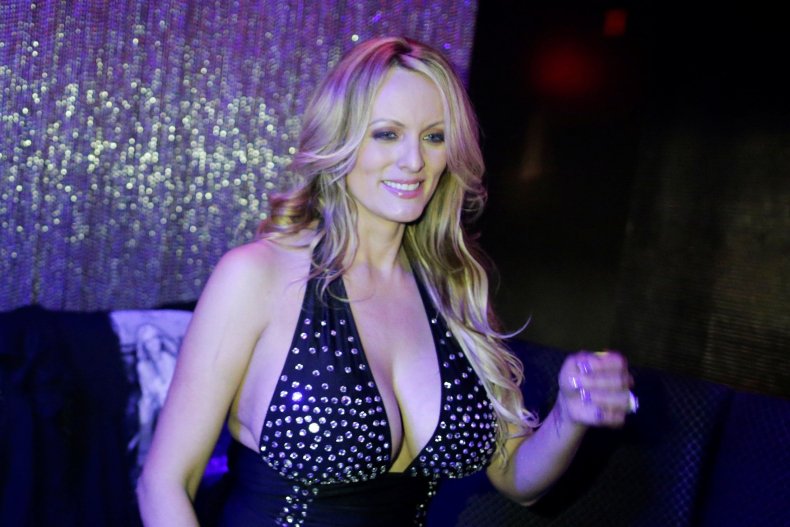 Trump, who married his current wife Melania in early 2005, found out Daniels was planning to speak to the press. He strongly denies the affair.
Her new lawsuit claims Trump "purposely did not sign the agreement so he could later, if need be, publicly disavow any knowledge of the Hush Agreement and Ms. Clifford."
It also says: "Importantly, the Hush Agreement imposed various conditions and obligations not only on Ms. Clifford, but also on Mr. Trump. The agreement also required the signature of all parties to the agreement, including that of Mr. Trump.
"Moreover, as is customary, it was widely understood at all times that unless all of the parties signed the documents as required, the Hush Agreement, together with all of its terms and conditions, was null and void."
Michael Cohen, Trump's longtime attorney, who wired Daniels the hush money out of his own pocket, reportedly complained that Trump had not paid him back.
"Despite Mr. Trump's failure to sign the Hush Agreement, Mr. Cohen proceeded to cause $130,000.00 to be wired to the trust account of Ms. Clifford's attorney," says Daniels' lawsuit.
"He did so even though there was no legal agreement and thus no written nondisclosure agreement whereby Ms. Clifford was restricted from disclosing the truth about Mr. Trump."
And the lawsuit alleges that attempts are being made by Trump through his lawyer Cohen to "intimidate" Daniels and stop her from speaking out any further.
"To be clear, the attempts to intimidate Ms. Clifford into silence and 'shut her up' in order to 'protect Mr. Trump' continue unabated," the lawsuit claims.
"For example, only days ago on or about February 27, 2018, Mr. Trump's attorney Mr. Cohen surreptitiously initiated a bogus arbitration proceeding against Ms. Clifford in Los Angeles.
"Remarkably, he did so without even providing Ms. Clifford with notice of the proceeding and basic due process."
Trump and Cohen have not at the time of writing responded to the lawsuit, which emerged late March 6.
"Just because something isn't true doesn't mean that it can't cause you harm or damage. I will always protect Mr. Trump," Cohen said in a previous statement.