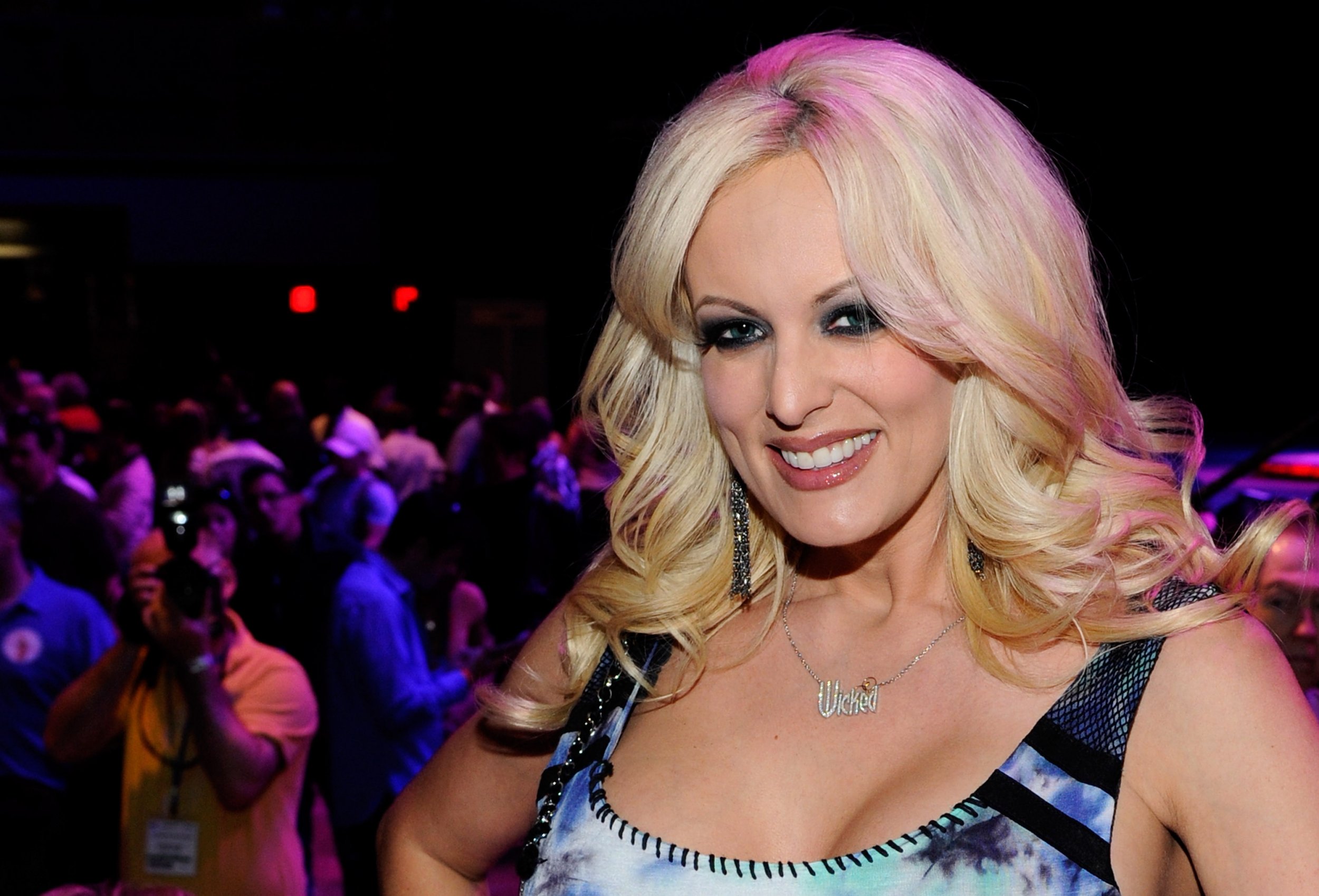 Donald Trump had his lawyer arrange a payment of $130,000 to a woman known as Stormy Daniels just one month before the 2016 election, according to The Wall Street Journal.
Daniels, whose real name is Stephanie Clifford, is a former adult-film star who allegedly had a sexual encounter with Trump. Clifford and Trump's attorney Michael Cohen—a former attorney for the Trump Organization—arranged the $130,000 along with a nondisclosure agreement.
Clifford claims the sexual encounter with Trump occurred in 2006 after a Lake Tahoe celebrity golf tournament. Donald and Melania Trump were married in 2005.
Clifford, 38, has appeared in almost 150 pornographic films as well as Steve Carell's 2005 film The 40-Year-Old Virgin and Seth Rogen's Knocked Up in 2007.
Related: Did Donald Trump cheat on Melania? President paid former porn star $130K for silence after alleged sexual encounter: report
In 2009, Clifford announced a potential campaign for Senate in her home state of Louisiana just two months before being arrested on a domestic violence charge in Tampa, Florida.
Her then-husband, Michael Mosny, told Tampa police that she hit him several times and was upset "about the way the clothes had been done" and then "got more upset about some bills that had not been paid."
Daniels was charged with domestic violence battery following the incident.
Just two years later, in 2011, the adult-film star obtained a temporary restraining order against Mosny, claiming he attacked her and tried to steal her car. The two have since been divorced.
Clifford was described as "one of the most sought-after actresses in the adult industry" in a 2012 Daily Beast article, where she said that being an adult-film actress does not mean she couldn't be a great mom.
Clifford would not be Trump's first alleged encounter with a female porn star. In a 2016 news conference, adult-film star Jessica Drake claimed that Trump kissed her and two other women without their consent at the same golf event that same year. He offered $10,000 and his private jet for a sexual encounter, according to Drake.
In response to the Clifford report, Trump's lawyer told The Wall Street Journal, "President Trump once again vehemently denies any such occurrence, as has Ms. Daniels."
The statement did not confirm nor deny the $130,000 payment.