Stormy Daniels's Lawyer Michael Avenatti Presents New Evidence During Stephen Colbert Appearance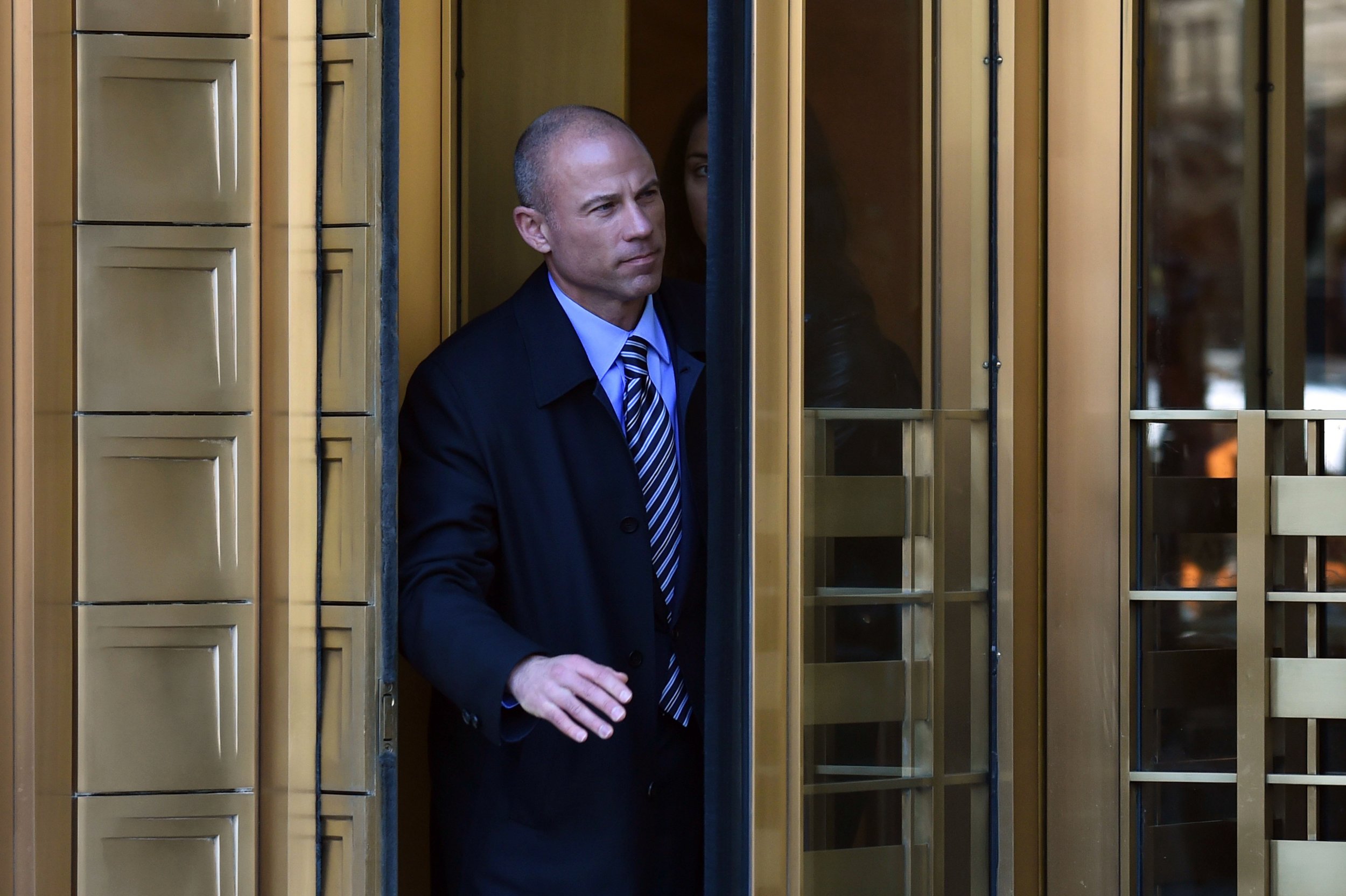 Michael Avenatti, lawyer for Stephanie Clifford, known better as adult actress Stormy Daniels, took to The Late Show on Wednesday night to reveal a new piece of evidence in the president-and-porn star tale that continues to unfurl around President Donald Trump.
The same evening, former New York mayor Rudy Giuliani, a well-known Trump supporter and now member of Trump's legal team, was already making headlines after saying Trump had paid back an alleged payment to Daniels made through his lawyer Michael Cohen. The suggestion cast doubt on Trump's former assertion that he had not known about any such payment.
Avenatti, noted for his friendliness to TV appearances, took the joke as Stephen Colbert told him not to worry about the cameras. "Lawyers don't normally do talk shows," Colbert said, to which Avenatti replied, "I'm not your normal lawyer, I guess."
As the interview got underway, Colbert said that Avenatti was about to show the audience never-before-seen evidence of the transaction between Daniels and Cohen. "This is a copy of the incoming wire receipt from Ms. Daniels' prior counsel showing the origin of the $130,000 coming from Essential Consultants," Avenatti said.
The blown up copy of the receipt shown during the show suggested that the payment had come from a First Republic Bank branch in San Francisco, California, a fact that was Avenatti said was notable.
"There's a certain attorney general in the state of California… Xavier Becerra, he's not a big fan of the president and this document may in fact give him jurisdiction over certain criminal acts associated with this payment and, in fact, if the attorney general of the state of California were to bring charges, President Trump could not pardon Michael Cohen for those charges," Avenatti claimed.
Earlier in the interview, Avenatti criticised Trump's character, saying he is "undisciplined" and "can be easily baited into making mistakes."