Stormy Daniels Lawyer Wants to Question Trump for up to Two Hours in Latest Deposition Request
A lawyer for adult actress Stormy Daniels has again filed a motion to have President Donald Trump and his lawyer Michael Cohen deposed over the $130,000 payout to his client in exchange for her silence about an alleged affair.
The motion was filed in a California federal court Sunday evening. In it, attorney Michael Avenatti calls for Trump and Cohen to sit for two hours and answer questions about the payout and non-disclosure agreement Cohen negotiated to secure Daniels's silence about alleged sexual relations she had with Trump back in 2006.
Avenatti also requested an expedited jury trial, and the motion calls for Trump and Cohen to turn over documents connected to the hush agreement reached just days before the 2016 election.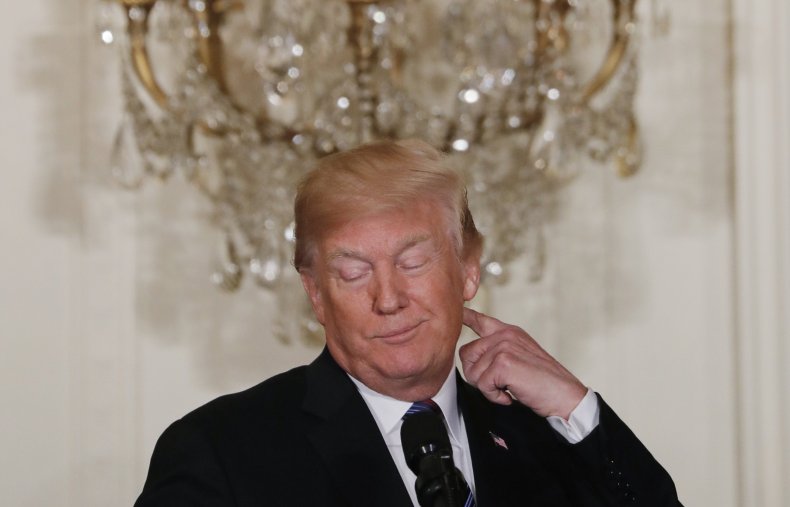 Daniels, whose given name is Stephanie Clifford, is suing Trump and Cohen to free herself from the agreement, arguing it isn't valid because Trump never signed it. Cohen has said he paid the hush money out of his own pocket and that Trump was never aware of the non-disclosure agreement.
Last week Trump publicly denied any knowledge of the agreement and payout, raising questions about why his lawyer negotiated an agreement that required his signature without his knowledge. The payout may have broken election law.
Avenatti said Trump's denial strengthened his client's case. "You can't have an agreement when one party claims to know nothing about it," he tweeted.
Read more: Stormy Daniels has "major announcement" about man who threatened her over Trump affair, lawyer says
Avenatti made a similar motion to have Trump and Cohen answer questions under oath late last month, but a federal court judge ruled it was "premature" because lawyers representing Trump, Cohen, and the shell company used to make the payment had not filed a motion for the suit to go to arbitration.
Court documents calling for the suit to be settled behind closed doors in arbitration were filed early last week. A judge will now have to decide what shape the case will take.
Avenatti has cited precedent in the now decades-old Supreme Court decision to allow President Bill Clinton to be deposed in the sexual harassment suit brought by Paula Jones, to allow Trump and Cohen to be questioned.
David Schwartz, an attorney leading the defense, has accused Avenatti of trying the case in public by making multiple television appearances speaking about it.
Daniels appeared on 60 Minutes March 25 and detailed her alleged relationship with Trump, including threats to "leave Trump alone" she said she received in 2011, when she was with her daughter in a Las Vegas parking lot. "That's a beautiful little girl. It'd be a shame if something happened to her mom," she claims an unidentified man told her.
On Saturday Avenatti tweeted that he and Daniels will have an announcement about those threats and the identity of the man in the "coming days."