Stormy Daniels: Politics and Donald Trump Have 'Completely Destroyed' My Career
The Donald Trump sex scandal has "completely destroyed" Stormy Daniels' writing and directing career, the adult film actress told members of the Oxford Union debating society Thursday evening.
The political "shitshow" of the last ten months left her with no capacity to write movies—her favorite part of working in porn—she said during an event entitled "Sex, Guns and Other Fluff: How Porn Can Set You Free."
But Daniels—real name Stephanie Clifford—vowed to keep working in the adult film world. Although she was on "an unofficial break" from writing and directing, she said she certainly hadn't retired. "I'll probably never leave the adult film industry," she added.
Producing a porn film, Daniels told the packed debating hall, was an intensive process. "I write the script down, I do the budget, I do the shoot schedule, I pick out the wardrobe," she said.
Daniels sued U.S. President Donald Trump and lawyer Michael Cohen earlier this year over a non-disclosure agreement concerning an alleged affair between the actress and the mogul. She maintains the two had sex in 2006, about a year into Trump's marriage to current first lady Melania Trump.
"I had no idea what I was getting myself into," she told the audience, referring to the ongoing scandal. "Nor would I realize what a huge impact the circus would have, not only on my life, but the rest of the world."
Daniels went on to praise the benefits of sex education and pornography, conceding the adult film industry was hardly free from scandal.
But politics, she said, is "a much dirtier job than [mine]."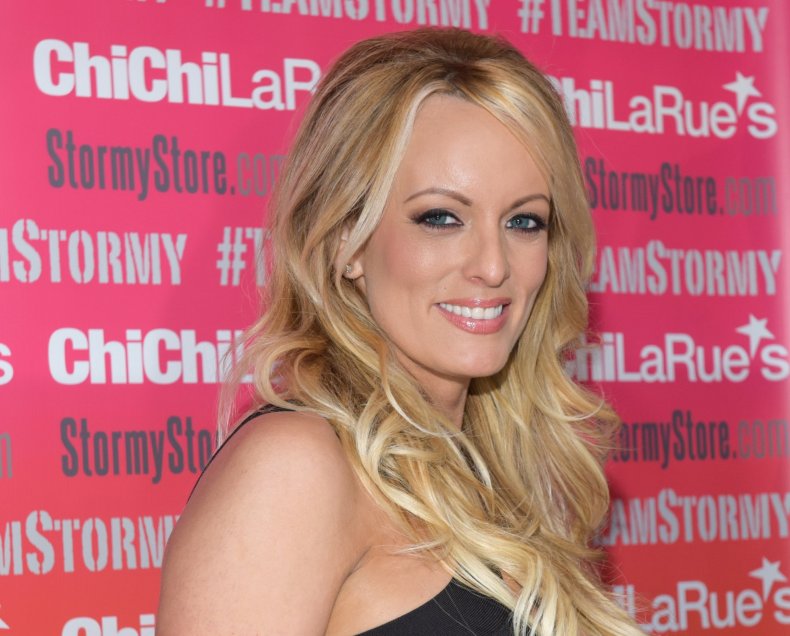 During the event, Daniels also addressed Wednesday's arrest of her lawyer, Michael Avenatti, over domestic violence allegations. She echoed a statement made earlier Thursday, saying that "right now they're just allegations and I'm gonna reserve judgement."
"If the allegations turn out to be true," she said, "then I will definitely be seeking new representation."
The Oxford Union, founded in 1823, calls itself "the world's most prestigious speaker and debating society." It's hosted a wide variety of prominent and controversial speakers, from the Dalai Lama to Nancy Pelosi. On Friday, the Union is due to host Steve Bannon—an event already mired in controversy.