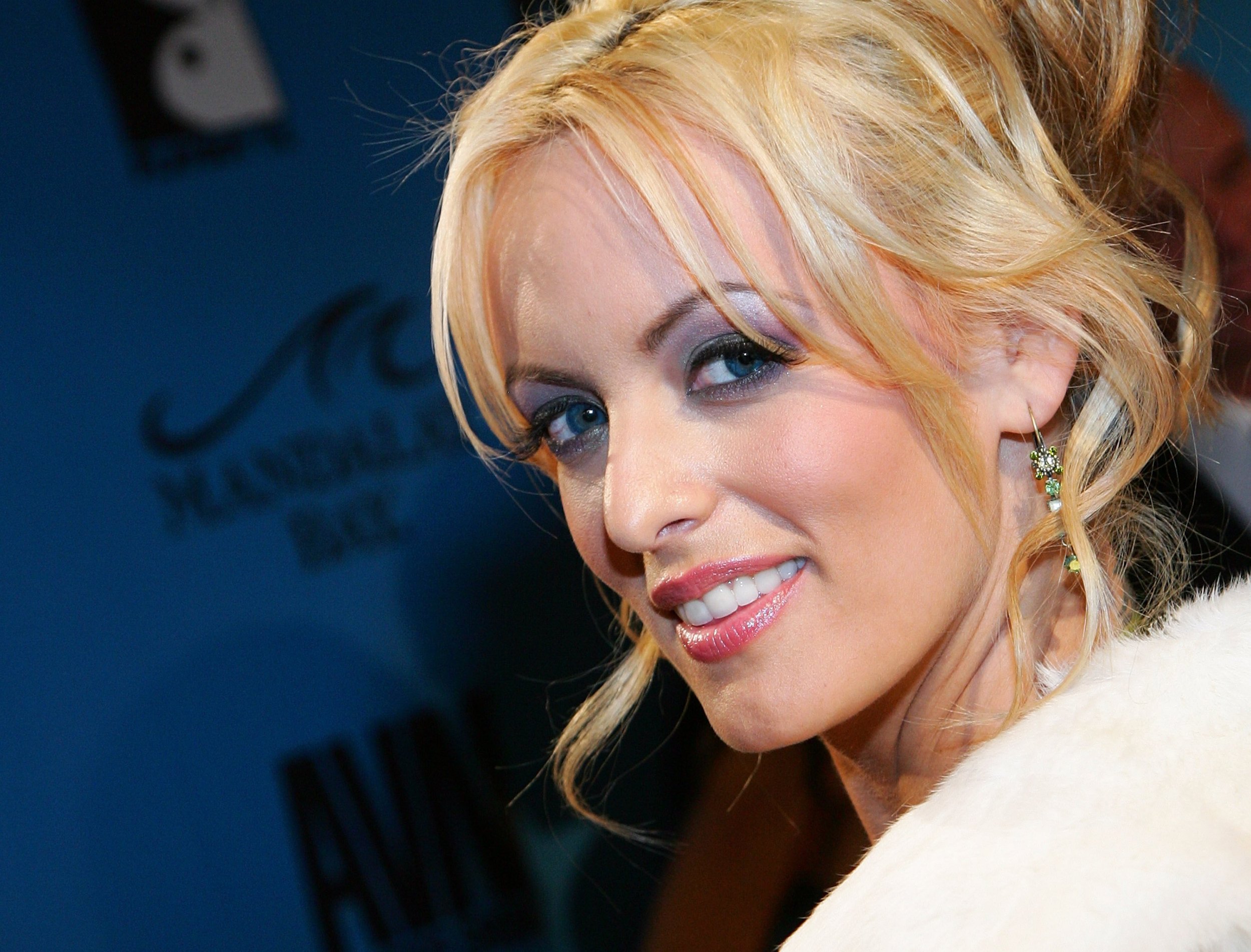 Stormy Daniels regretted her alleged affair with President Donald Trump and felt sorry for his wife Melania Trump, according to a transcript of an interview with In Touch in 2011.
The publication has published its full interview with the adult film star—real name Stephanie Clifford—about her alleged sexual relationship with the president in 2006. The interview took place before Daniels is claimed to have reached a settlement deal with Trump to keep quiet about the affair in October 2016, as reported by The Wall Street Journal on January 12.
Speaking to In Touch in 2011, five years after the rumored affair, Daniels said she was now remorseful about the impact of the affair on Trump's marriage to the first lady. Trump married Melania Trump, née Knauss, in January 2005. Their son Barron was born in March 2006—just four months before Trump and Daniels met at a celebrity golf tournament near Lake Tahoe, Nevada.
"You know he's married, so how did you feel about engaging with someone who is cheating on their wife?" In Touch reporter Jordi Lippe-McGraw asked Daniels.
She responded: "At the time, I didn't think that much about it. But now that I have a baby that's the same age that his was at the time, I'm like, 'Wow, what a d---.'"
Daniels gave birth to her daughter in early 2011, per a Daily Beast article from 2012.
The exchange continued:
In Touch: "Do you feel bad? If she ever confronted you, what would you say?"

Daniels: "Yeah, I feel bad. It didn't occur to me at the time."
Daniels also spoke about how Trump allegedly brushed off mentions of his wife when she brought up Melania during their first encounter.
"I mentioned her. I was like, 'Yeah, what about your wife?' He goes, 'Oh, don't worry about her.' Quickly, quickly changed the subject," Daniels said.
Asked if she had a message for either Donald or Melania Trump, Daniels said: "I don't know. Karma will always bite you in the ass."
Trump's lawyer Michael Cohen has denied that any sexual encounter between his client and the adult film star took place. "President Trump once again vehemently denies any such occurrence as has Ms. Daniels," he told the Journal.
Cohen also supplied a quote attributed to Daniels in which she denied a "sexual and/or romantic affair" with Trump and said rumors of receiving "hush money" were "completely false."
In Touch said Daniels passed a polygraph test after giving her interview in 2011.