Donald Trump Is Bad in Bed, Porn Star Stormy Daniels Claims, but They Had an Affair for 'Nearly a Year' Anyway: Report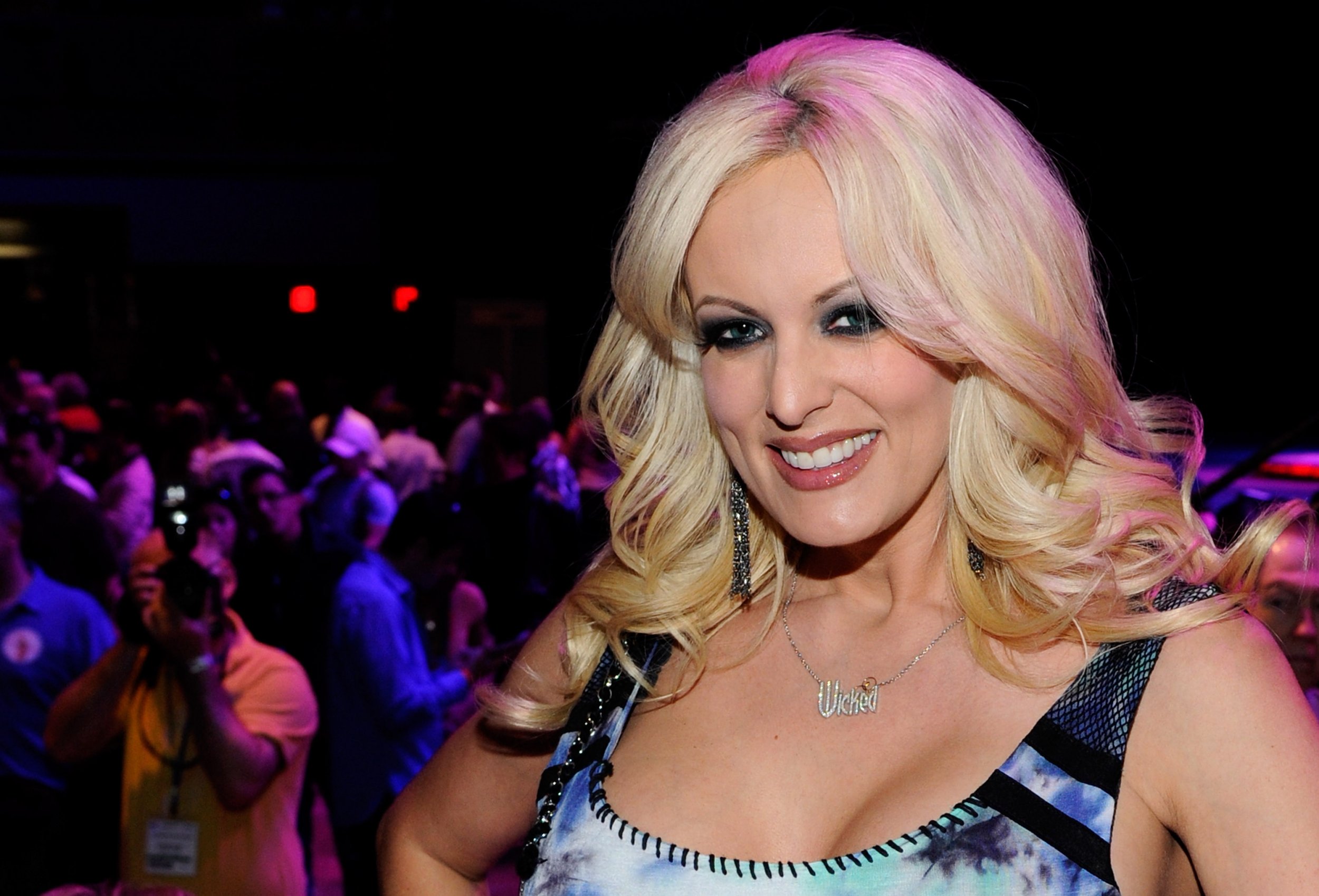 Updated | The plot thickens in the curious case of President Donald Trump and his alleged dalliance with porn star Stormy Daniels.
Trump's personal lawyer Michael Cohen denied Friday that Trump had a sexual encounter with the adult film star, after a Wall Street Journal report claimed the president arranged a $130,000 payout to Daniels to keep quiet about it. The Journal also said it received a two-paragraph statement attributed to Daniels, but sent to the paper by Cohen, which denied a sexual affair with Trump and said reports of "hush money" were "completely false."
On Tuesday, Slate Editor-in-Chief Jacob Weisberg published a piece appearing to support the Journal settlement claims.
Weisberg said he received a tip about Trump and Daniels's alleged tryst in the latter half of 2016, after Trump officially received the Republican nomination for the presidential election. He began speaking to Daniels—real name Stephanie Clifford—about Trump between August and October 2016. October 2016 marked a month before the election, and it is also the month Cohen is reported to have finalized the deal for Daniels's silence in exchange for a six-figure payout.
Daniels reportedly told Weisberg that she was negotiating a settlement with Trump's lawyer, Cohen, at the time to keep quiet about an affair with Trump. She reportedly texted him a photo of an unsigned document relating to the agreement. Their conversations trailed off in October—the month that the Journal said the agreement was signed.
According to Weisberg, Daniels disclosed to her that she slept with Trump in his hotel room after meeting him at a celebrity golf tournament in 2006. According to the Journal piece, the tournament was held in July that year at Lake Tahoe in Nevada. Weisberg claims this encounter was the start of a sexual relationship that "continued for nearly a year." Trump had married Melania Trump, née Knauss, in January 2005—18 months prior to pursuing the alleged affair.
Daniels reportedly told Weisberg that Trump was bad in bed, though in not so many words. "She intimated that her view of his sexual skill was at odds with the remark attributed to Marla Maples," he wrote, linking to a Reddit post featuring an old New York Post cover touting Trump's ex-wife apparently saying: "Best sex I've ever had."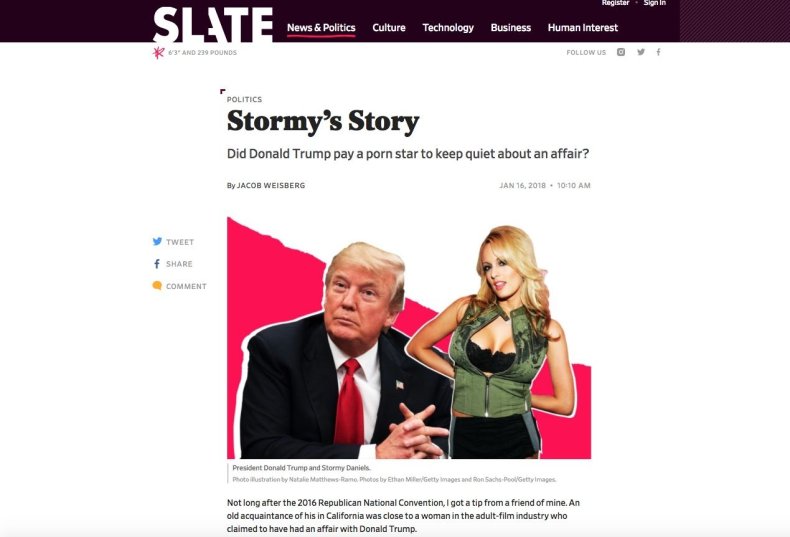 Weisberg said that in his conversations with Daniels between August 2016 and October 2016, which was around the time Trump's treatment of women began dominating the press—including the infamous Access Hollywood tape—"she didn't allege any kind of abuse, insisting she was not a victim."
"The worst Trump had done, she said, was break promises she'd never believed he would fulfill," Weisberg continued, noting that Daniels claimed Trump wanted her to appear on The Celebrity Apprentice, which premiered in January 2008.
Daniels's friend and fellow adult film star Alana Evans corroborated reports of a relationship between Trump and Daniels in an interview with NBC's Megyn Kelly Today Tuesday.
Evans said Trump and Daniels also tried to persuade her to "have fun" with them.
Correction: This article has been changed to reflect that Donald and Melania Trump married in January 2005, not 2015 as first published. We regret the error.