Who Is Billy Bush's Wife? Sydney Davis Separated From TV Star After Infamous Trump 'Grab 'Em By the Pussy' Tape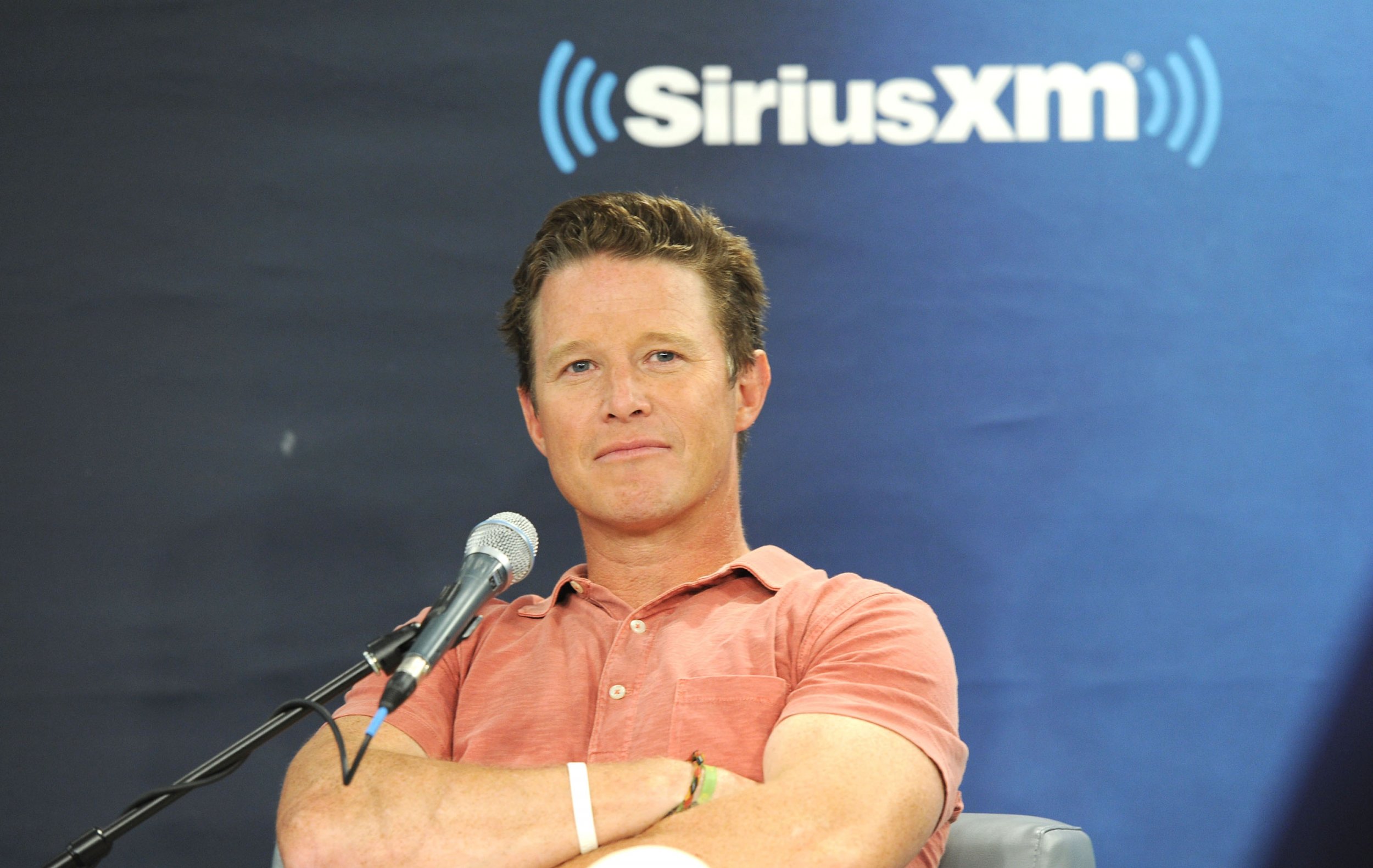 Over a year after being fired from NBC's Today show for the infamous Access Hollywood recording of him and President Donald Trump from 2005, Billy Bush is on a highly public road to redemption.
Bush, 46, is again attracting global attention after attacking Trump in a New York Times opinion piece published Sunday. The television presenter accused the president of "indulging in some revisionist history" by denying he made the lewd comment, "Grab 'em by the pussy," in an off-camera moment during an interview with Bush. "Of course he said it," Bush wrote.
The former Today co-host's career was derailed in October 2016 when audio of the conversation surfaced in October 2016, weeks before the U.S. presidential election. Bush was fired from Today, but Trump, who made numerous degrading comments about women, was elected president.
As well as the New York Times piece, Bush will appear on The Late Show with Stephen Colbert Monday night in a bid to reshape his public image.
Bush wrote that he has experienced a mix of emotions in the last year, including "anger, anxiety, betrayal [and] humiliation" but ultimately feels he is "a better man and father to my three teenage daughters."
Bush has three daughters—Josephine, Mary and Lillie—with his wife Sydney Davis, whom he separated from in September.
In an interview with The Hollywood Reporter in May, just months before the separation, Bush spoke about how he had to have uncomfortable conversations with his daughters and his wife about the content of the recording.
"My [then] 15-year-old, Mary, called me from boarding school, and she was in tears: 'Dad, Dad, Dad,' and I said, 'Everything is going to be fine, Mary. Everything's going to be OK.' It's just instinctively what you say to your daughter. And she said, 'No, why were you laughing at the things that he was saying on that bus, Dad? They weren't funny,'" Bush said.
"It hit really hard, and I stopped for a second, and I said, 'I have no answer for that that's any good. I am really sorry. That was Dad in a bad moment a long time ago. You know me. I am really sorry that you had to hear and see that. I love you.' She needed to hear that, and I certainly needed to tell her that."
Bush also said that his wife "knows the environment and the atmosphere I was in at the time, and she knows very well the person she married. She has been very supportive from the very beginning."
Bush married Davis in April 1998. But their marriage hit the rocks earlier this year following the THR interview.
Bush's lawyer told People in September the couple had separated, saying: "After almost 20 years of marriage, they have separated for the moment to evaluate their life together. They love each other and their children deeply and are committed to a bright future."