What Does Stormy Daniels Want? Adult Film Actress Sues Trump Lawyer Michael Cohen for Defamation
After revealing intimate details about her alleged affair with President Donald Trump on CBS's 60 Minutes on Sunday, adult film star Stormy Daniels is now suing the U.S. leader and his personal lawyer for defamation.
The lawsuit against Trump and his lawyer, Michael Cohen, was reportedly amended on Monday in the U.S. District Court in California to demand a jury trial to settle the defamation claim against Cohen.
Daniels, whose real name is Stephanie Clifford, has accused Cohen of defaming her when he released a statement in February suggesting the adult film actress had been lying about the $130,000 payment he made to silence her just before the 2016 presidential election.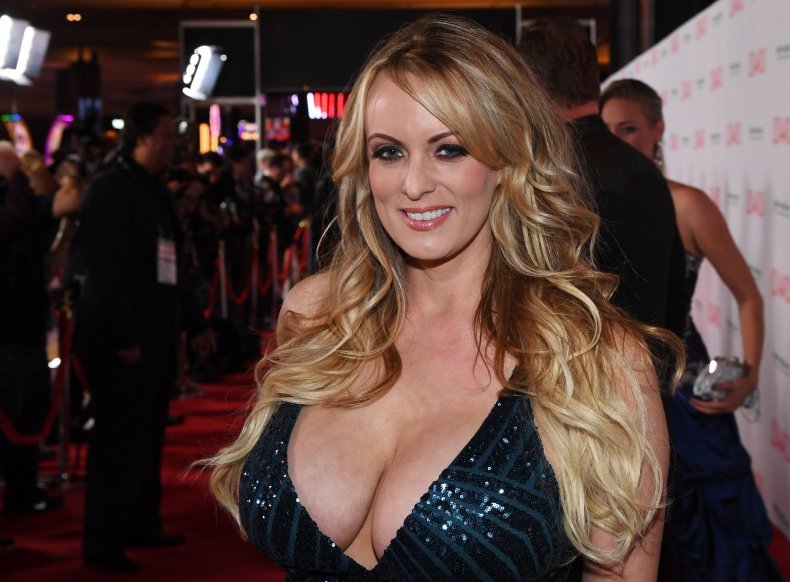 "Just because something isn't true, doesn't meant that it can't cause you harm or damage," Cohen had said at the time.
Daniels's lawsuit, which has been published online by NPR, argues that the statement was clearly about her and that "it was reasonably understood Mr. Cohen meant to convey that [she] is a liar, someone who should not be trusted, that her claims about her relationship with Mr. Trump is something [that] isn't true'."
As a result, Daniels's lawsuit claims she suffered "hatred, contempt, ridicule, and shame" and that Cohen's statement "discouraged others from associating or dealing with her."
The adult film star said she "has suffered damages in an amount to be proven at trial according to proof, including but not limited to, harm to her reputation, emotional harm, exposure to contempt, ridicule and shame, and physical threats of violence to her person and life."
Read more: White House doesn't deny Trump campaign violated law with Stormy Daniels payment
In her 60 Minutes interview, Daniels told Anderson Cooper she had been threatened by a man in a Las Vegas parking lot to "leave Trump alone" and "forget the story."
The adult film actress said the man then "leaned around and looked at my daughter and said, 'That's a beautiful little girl. It'd be a shame if something happened to her mom," before leaving.
The actress has said her alleged affair with the president occured between 2006 and 2007 and started just after first lady Melania Trump had given birth to the couple's son, Barron.
Despite being faced with the possibility of having to pay millions over allegations she has broken the non-disclosure agreement signed with Trump's team, Daniels has said she believes the public should be able to hear her story.
Trump's legal team had already filed a complaint before Daniels's 60 Minutes interview, arguing the actress had violated the non-disclosure agreement at least 20 times and requesting $1 million per infraction.
The actress had also launched a lawsuit in a bid to dissolve the non-disclosure agreement she signed in October 2016, arguing that the deal was not valid, as Trump had never signed it.
Daniels acknowledged that she had signed a statement earlier this year denying her affair with Trump ever happened. However, she said she only signed the statement because she was pressured by her former lawyer and warned that "they can make your life hell in many different ways."
Trump has not responded directly to Daniels's interview, but he did take to Twitter the following morning to lament "Fake News."