Stormy Daniels Thanks Donald Trump for 'Admitting' She Told Truth
Stormy Daniels on Tuesday afternoon took a jab at former President Donald Trump on Twitter.
A Manhattan grand jury recently began a hearing regarding Trump's involvement in paying the adult film star alleged hush money during his 2016 presidential campaign. Trump's former lawyer, Michael Cohen, was sentenced to three years in federal prison for violating campaign laws after arranging the payment, and Cohen alleges that Trump advised him to do so.
Trump continues to deny that he had an affair with Daniels, whose real name is Stephanie Clifford, and that he never advised Cohen to pay her hush money. Daniels alleges that she had an affair with Trump while he was married in 2006.
She said she was paid $130,000 to keep quiet about the affair. In 2018, a defamation suit filed by Daniels against Trump was dismissed and Daniels was ordered to pay $300,000 in legal fees to Trump. A grand jury is now investigating Trump's alleged involvement, and according to the HuffPost, the hearing could lead to criminal charges against the former president.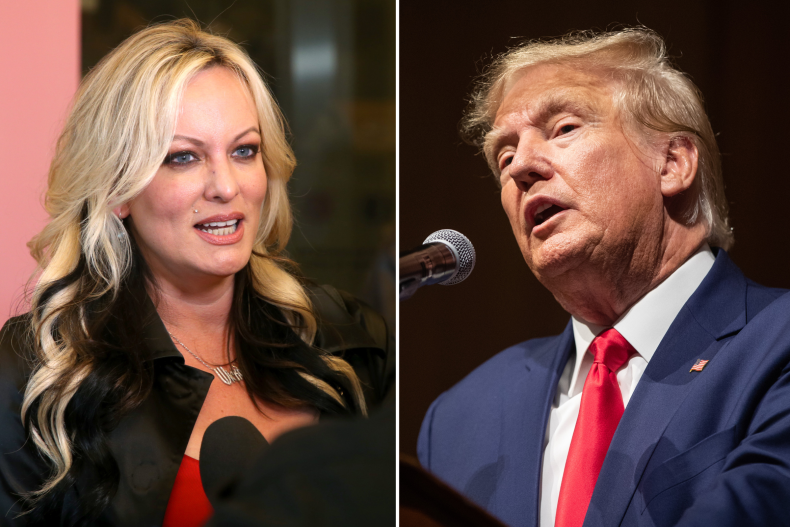 Trump faces an array of investigations in addition to the one involving his alleged payments to Daniels, including investigations into his possession of classified documents at his Mar-a-Lago home and allegations that he meddled in the 2020 presidential election in Georgia.
On Tuesday, Trump posted on Truth Social about the allegations.
"With respect to the 'Stormy' nonsense, it is VERY OLD & happened a long time ago, long past the very publicly known & accepted deadline of the Statute of Limitations," he wrote.
"I placed full Reliance on the JUDGEMENT & ADVICE OF COUNCIL, who I had every reason to believe had a license to practice law, was competent, & was able to appropriately provide solid legal services."
Daniels took his recent post as an admission of guilt and fired back at the former president with a tweet.
"Thanks for just admitting that I was telling the truth about EVERYTHING," Daniels wrote. "Guess I'll take my 'horse face' back to bed now, Mr. former 'president'. Btw, that's the correct way to use quotation marks."
Trump previously insulted Daniels, calling her "horse face" several times, dating to 2018 when the defamation lawsuit was dismissed. On Truth Social, Trump claimed that the grand jury was the latest witch hunt against him.
Cohen also took a jab at Trump for the post, criticizing the former president's use of capital letters and incorrect words.
Newsweek reached out to Trump's campaign for comment.