The proliferation of selfies taken at Berlin's Memorial to the Murdered Jews of Europe and posted to social media pissed off Shahak Shapira, an Israeli Jew who moved to Germany with his mom and brother at age 14.
"I thought it was kind of douchey. Douchey and ignorant," he says. "People obviously didn't give a shit about where they were. Didn't invest any thought. To do yoga or juggle pink balls at a memorial that marks the deaths of 6 million Jews?"
A backdrop to countless artsy photo poses, the memorial to those 6 million who perished under the Nazis' brutal regime is not nearly as explicit about its subject as its name suggests. It's a looming expanse of gray, rectangular concrete slabs of varying heights on a plaza just east of the green Tiergarten park and sandwiched between streets named after Hannah Arendt and Cora Berliner. Among the 2,711 blocks, which vaguely resemble coffins, visitors wander through patches of sun and shade, while the rest of Germany's hip capital city seems near and far at the same time.
As at hundreds of other Holocaust sites and memorials, visitors sometimes feel self-conscious about how to act or respond—or, worse, don't care. And as at locations of any kind in recent years, people instinctively pull out camera phones to take silly photos, thinking about what they might post to Instagram or Facebook. The result: smiling selfies at places like Auschwitz. That trend has been written about in publications ranging from The New Yorker to Vice, and examples have been collected on blogs, like the now-defunct Facebook page "With My Besties in Auschwitz" (translated from Hebrew) and the more broadly focused Tumblr "Selfies at Serious Places."
Related: U.S. Holocaust Memorial Museum asks people to stop playing Pokémon Go
Though these compilations mocked the photo-takers and their bizarre strain of selfie culture, the efforts felt futile to Shapira. "That didn't work," he says. "It needed something, to spark something in people that would make them think. That would make them feel uncomfortable about it."
After years of pondering, he launched "Yolocaust" in mid-January—not only to cause discomfort but also to start conversations and stir debate.
He published a webpage with a grid of 12 photos taken at the Memorial to the Murdered Jews of Europe, culled from social media and dating site profiles. Visitors had snapped selfies, jumped from the blocks, did handstands or yoga poses, made faces or juggled. Though no names were attached, the pictures included the reactions they'd garnered ("likes," etc.) and the original captions and tags, which included "#flexiblegirl #circus #summer," "German Gangster" and "Jumping on dead Jews." When viewers ran their cursors over an image, it would transform into a black and white version cropped and transposed into a photo of Holocaust victims. Suddenly, the selfie people appeared to be posing amid piles of corpses or emaciated concentration camp prisoners.
The name of the project is an amalgamation of the acronym YOLO ("You only live once") and, of course, Holocaust. In some brief descriptive text, the artist promised that if those who found their photograph on the site wanted it removed, he would comply immediately. All they had to do was email an address that began with "undouche.me."
Shapira, 28, has worked as a creative director in advertising and written a best-selling book that touched on subjects as diverse as politics, discrimination, pornography and Tinder. He wrote about his experience moving from Israel and growing up in a small, former East German town with "a bunch of Nazis"—members of Germany's far-right, ultranationalist National Democratic Party—"and mostly people that tolerated Nazis."
The book also told the stories of his two grandfathers. One grew up in Warsaw and was the only survivor of the Holocaust in his family. The other, Amitzur Shapira, a runner turned coach, was one of nine members of the Israeli Olympic delegation held hostage by Palestinians at the Munich Games in 1972 after two others were murdered. All nine hostages were later killed during a shootout at the Munich airport.
In January 2015, Shapira encountered a group of men at a Berlin train station who were singing anti-Semitic songs and saying "fuck Israel" and "fuck Juden." He asked them to stop while recording them with his cellphone camera. When he refused to erase the file, they reportedly spit on him, kicked him and punched him in the head.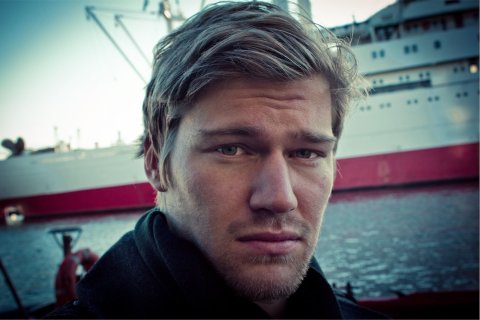 Two years later, he launched Yolocaust. It attracted 2.5 million visitors in a week and was covered in publications all over the world. An AJ+ video about the project has racked up more than 57 million views. Some commenters on social media thanked Shapira, and many shared their experiences of visiting the Berlin memorial, other Holocaust sites or places of commemoration for other events (like the September 11 memorial) and being upset by flippant photo-taking.
He was called a hero but was also called a bully, a fascist and a douche. He was accused of shaming involuntary participants, extorting apologies and trivializing the suffering of the victims. His project was called bullshit and "just as wrong as those who took the selfies." He received hateful messages, some of which he shared on the site, like "KEEP CRYING DUMB JEW HAHAHAAHAH" and "Too bad you weren't in a German prison camp during WWII. I hope you are some day." But there were more thoughtful, respectful critiques that questioned the necessity and effectiveness of public shaming.
"Imagine if something is stuck between your teeth, and I just pointed it out and tell you, so you don't embarrass yourself any further," Shapira tells Newsweek in response to the criticism about shaming. "I'm going to piss off a few people, sure. On the other hand, I might be able to start a debate here and turn it into something good." And as evidence he succeeded at that, asking, "Would we be talking now?"
As articles and comments popped up everywhere and opinion pieces evaluated the project's merits and faults, emails arrived in Shapira's inbox with requests for removal. Within a week, all 12 of the people featured on the site had gotten in touch, so the images disappeared one by one, until none were left. Shapira replaced the original webpage with a letter, describing the project he had launched but which can no longer be seen.
"I never thought it would happen so fast and that I could actually reach all of those people," he says. "I wanted to make a project that would be done. I don't want it to last forever. I don't want to remind people how to behave. I want them to get it."
He's already thinking about his next project. "I have to do something about this Muslim-ban bullshit," he says. "It's fucking crazy."