'Stranger Things,' 'Game of Thrones,' 'SNL' and 'Vinyl.' Yes, 'Vinyl,' Dammit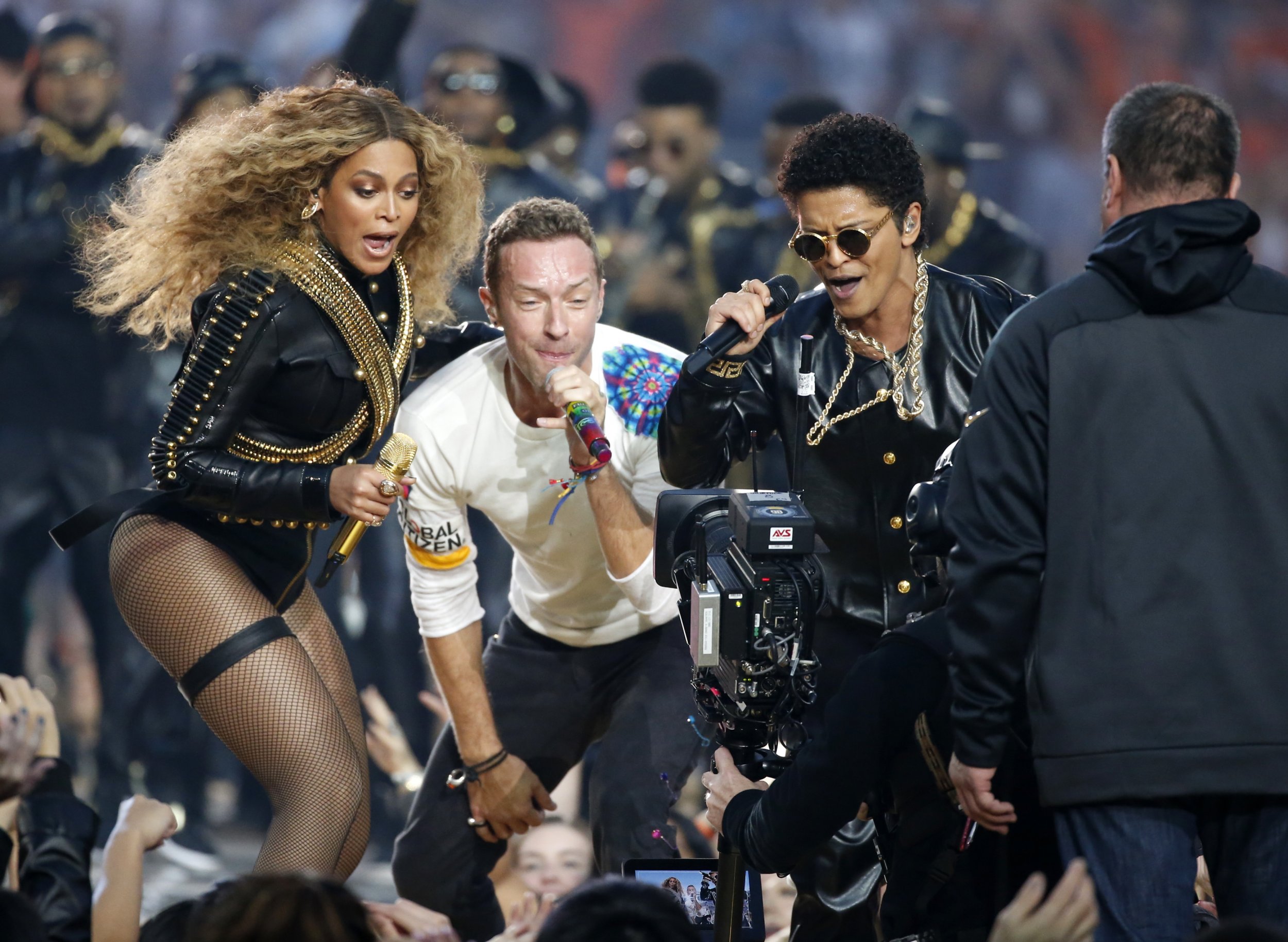 From Westeros to Westworld, from Mozart in the Jungle to The Jungle Book, 2016 overwhelmed us with entertainment choices. Given that every "Best of" list is inherently a matter of personal taste and that no human who actually works had time to consume it all—we need to leave ourselves some time to read news on Facebook and Reddit—this list does not pretend to be exhaustive. Or objective. This is my 16 best pop culture moments of 2016.
1. Vinyl (HBO)
Richie Finestra (Bobby Cannavale), the coke-addled founder and CEO of American Century records, is taking care of business and working overtime. The problem is it's killing his marriage, his label and may wind up killing him. Too bad HBO turned this paean to the early Seventies record business into a one-hit wonder (it was not renewed), because the show often provided more kick than Side 2 of Led Zeppelin IV. Part Almost Famous, part The Sopranos and part Mad Men in leisure suits, Vinyl was a walk on the wild side that never found its groove.
2. Super Bowl 50 Halftime Show
They may not have set out to do so, but Coldplay, Beyoncé and Bruno Mars used their intermission platform to present a musical history of pop in the United States. It began with a bunch of Brits prancing onto the field at Levi's Stadium to claim the turf as their own. Eventually, an African-American woman and a multiethnic man who hails from the 50th state wrested the spotlight from them and hijacked the show. "I used to rule the world," Chris Martin sang to begin the performance. Indeed.
3. Silicon Valley (HBO)
To paraphrase our president-elect, "You're wired!" Much like Veep, its Sunday night HBO sidekick, Silicon Valley is a workplace comedy for the new millennium. Unlike that show, the reality that accompanies it is not so heartbreakingly depressing. It's too easy and a little unfair to describe this show as Entourage with a modem—this is the funniest satire on television.
4. President Obama at the White House Correspondents' Dinner (C-Span)
Some believe 44's WHCD set in 2012 was too good, that it humiliated a certain Manhattan megalomaniac so deeply that he ran for president four years later out of spite. That may be true, but Barack Obama's final appearance at the annual nerd prom in late April had his richest material yet. "Asked if you wanted steak or fish, a whole bunch of you wrote in Paul Ryan," Obama said in a thinly veiled jab at Republican primary voters. "That's not an option, folks—steak or fish. You may not like steak or fish, but that's your choice."
5. "Hold the Door!" (From Game of Thrones, HBO)
On Game of Thrones, it turned out that everyone's favorite village idiot was a sacrificial lamb who'd foreseen his own death decades before it occurred. Also, we learned that for five-plus seasons we'd thought Hodor was a name when all that time it had been a command. Death is never far away in Westeros, but this one was the most painful yet because the victim was, for once, completely benevolent.
Related: The craziest moments and quotes from "O.J.: Made in America"
6. "Farewell, Mr. Bunting" (From Saturday Night Live)
When SNL alum Fred Armisen returned to host the 41st season finale in May, this note-perfect tribute to the climactic scene of Dead Poets Society and to the late Robin Williams instantly went viral. Carpe diem? No, carpe caput.
7. Eleven on Stranger Things (Netflix)
What would happen if X-Files, E.T. and an ABC Afterschool Special met in the woods of rural Indiana? They'd produce this delightful series, which was bolstered by the magnetic performance of Millie Bobby Brown as Eleven, the messianic figure with telekinetic powers. This series offered so much more than the year's best logo (p.s., We are still looking for you, Barb).
8. O.J.: Made in America (ESPN)
This haunting five-part documentary was as much about a double homicide and the celebrity athlete accused of committing it as The Great Gatsby was about a rakish playboy who got offed in his pool. The story of O.J. Simpson is a rags-to-riches-to-rage-to-regret American tragedy. Nominated for a best documentary Oscar, this eight-hour film will win it.
9. "The Beach," The Night Of (HBO)
The entire eight-episode odyssey of Nasir "Naz" Khan was captivating and disturbing, but the premiere show stood alone as a taut thriller. The audience had no idea if Naz was the killer, and neither did he. We watched, hoping that he would elude the men in blue who had yet to realize the prize they had captured.
10. Carpool Karaoke, with Adele (CBS)
So popular has James Corden's recurring Late, Late Show bit become that CBS turned it into a prime-time special earlier this year. This installment was his best yet, just two Brits, one of them the world's most critically acclaimed pop star, chasing pavements on an otherwise dreary London day. Adele is endearing—"I got drunk three nights in a row recently"—and her cackle sets fire to the rain. The video has received more than 140 million views on YouTube.
11. Something Rotten! (Broadway)
The premise of this highly entertaining and inspired farce is that a pair of playwright brothers, contemporaries of William Shakespeare, are tired of living in the bard's shadow. The unintentional dramatic irony is that this show, which was nominated for nine Tony awards (winning just one), spent all of 2016 being overshadowed by Hamilton.
12. Kate McKinnon (SNL)
The Long Island native is not only one of the three funniest ladies ever to appear on NBC's late-night comedy bastion (along with Gilda Radner and Kristen Wiig), she is also the current incarnation's Russell Westbrook. Where would SNL be without her impersonations of Hillary Clinton, Kellyanne Conway, Ruth Bader-Ginsburg ("You've been Gins-burned!"), Ellen or Angela Merkel? Her best character, though, may be fictional: eternally suffering Russian villager Olya Potlavsky.
13. Bruce Springsteen: "Prove It All Night" (The River Tour)
The Boss is legendary for epic live performances that end in spiritual transformation and puddles of sweat. And that's just the audience. In a 10-day span last summer in New York and then Philadelphia, the Turnpike troubadour and his E Street Band delivered a pair of performances that were four or more hours in length. On August 30 at MetLife Stadium, they played a four-hour set consisting of 34 songs. On September 9 at Citizens Bank Park, they played their longest U.S. show ever, 33 songs that clocked in at 4 hours and 6 minutes. Two weeks later, Springsteen turned 67.
14. The Crown (Netflix)
Or, as I like to call it, "Game of Throne." There are too many sterling performances on this historical drama exploring the early years of Queen Elizabeth's reign to single out anyone for knighthood or dame-dom, but let's begin with Claire Foy as the newly coronated queen and John Lithgow as Sir Winston Churchill. The sets are magnificent and the squabbling is superb. Two episodes, "Act of God" and "Assassins," are as mesmerizing as anything Matt Weiner did with Mad Men (Jared Harris, who played Lane Pryce on that series, plays King George here). This is currently the best drama on TV.
15. David S. Pumpkins (SNL)
Why did this silly Halloween skit on SNL gain so much traction? It helps when a two-time best actor Oscar winner (Tom Hanks) commits 100 percent to the nonsense. This is the classic example of a sketch that turned out to be a lot funnier than it likely sounded at the writers' meeting. Any questions?
16. Emily Gilmore Destroys the D.A.R., Gilmore Girls (Netflix)
As devotees of the show are well aware, there are actually three generations of Gilmore Girls, not two (and there may soon be four). No character had a more glorious transformation in the recent revival than Emily Gilmore (Kelly Bishop), who went from recently widowed to kicking it in Nantucket. This is the scene in which Emily got her groove back, telling her fellow Daughters of the American Revolution members what posers they are. It was the boldest declaration of independence in the colonies in 240 years.
Read more from Newsweek.com:
– Does it matter who killed Andrea Cornish in 'The Night Of'?
– School of Rock: Rating the Music Gods of Vinyl
– The latest "Game of Thrones" can be read as a metaphor for American politics