'Stranger Things' Season 2: David Harbour Gives Away Some Possible Spoilers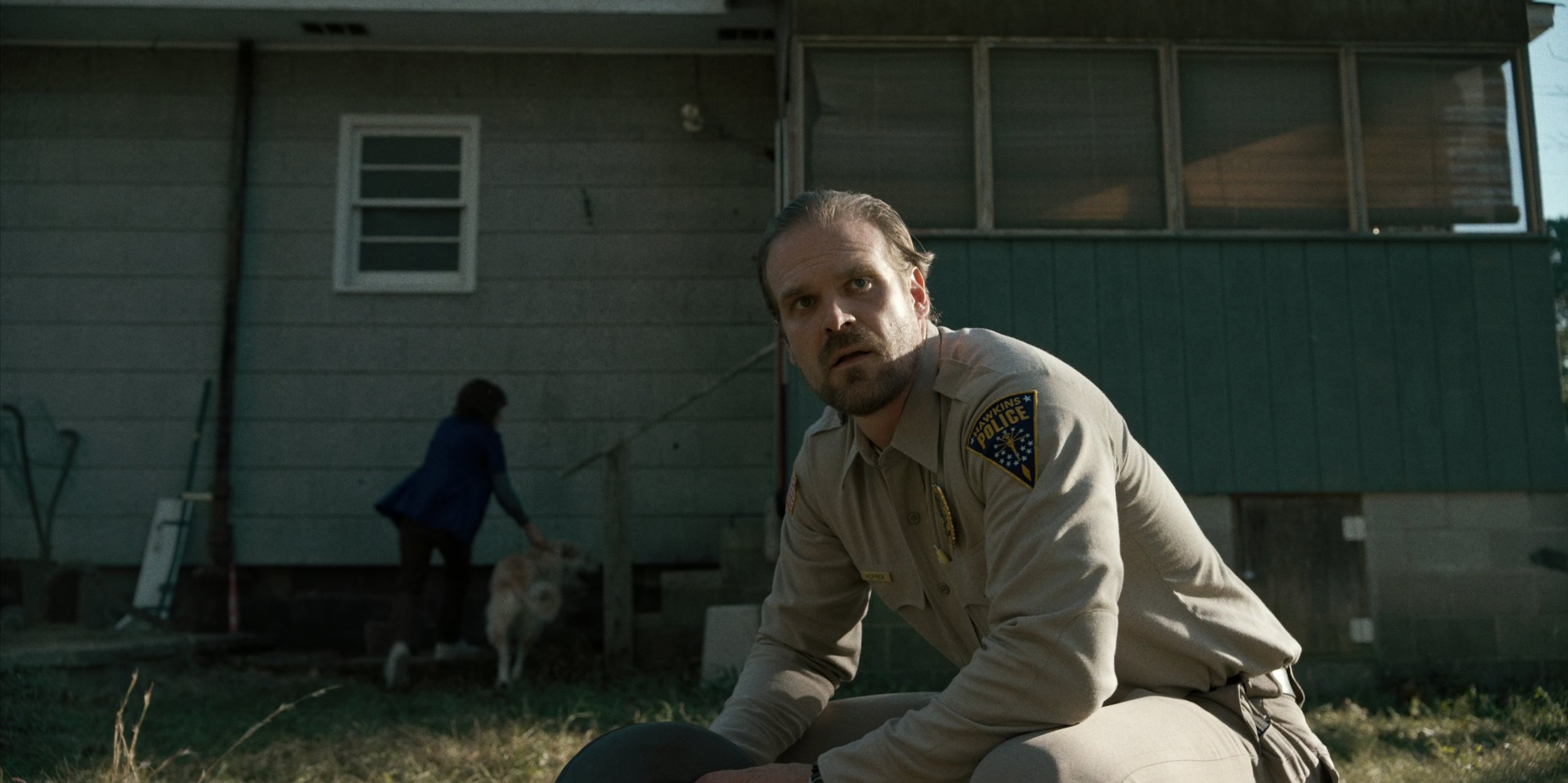 Stranger Things' first season was the surprise hit of the summer on Netflix and, with gags at the Emmy Awards and Saturday Night Live spoofs, has firmly entered the cultural zeitgeist. In fact, it's become so buzzy that season two is already one of 2017's most anticipated events. (No pressure, Duffer brothers.)
But while SNL purported to have a "sneak peek" at the upcoming season in an acerbic send-up starring Leslie Jones and Kenan Thompson this past weekend, actor David Harbour—better known to viewers as Hawkins sheriff Jim Hopper—has some actual scoops on season two.
In an interview with TheWrap, Harbour said one of the episodes creators Matt and Ross Duffer are currently writing is possibly called "Pollywog," adding, "which is very exciting for me, because I love pollywogs."
A pollywog is another word for a tadpole, used to describe an amphibian—often a frog or toad—before it reaches maturity.
How might that be relevant to Stranger Things? Well—and spoilers ahead, so be warned—if you caught the final moments of season one, young Will Byers appeared to cough up a tadpole-sized creature into his bathroom sink. Could this mini-creature be the spawn of the Demogorgon, biding its time in the sewery depths of Hawkins before emerging in season two?
Harbour also teased that although standout Stranger Things character Eleven (played by the brilliant Millie Bobby Brown) appeared to meet a grisly demise at the end of season one, the Eggo-loving telepath will still have a presence in the new season.
"I know that there's a lot of story, a lot of twists and turns. We feel like Eleven, or some form of Eleven, is still out there. And so I think Hopper and Eleven have some kind of intense story that surrounds his daughter and him almost taking on sort of a surrogate daughter," said the actor.
Stranger Things season two, consisting of nine episodes, will launch on Netflix in 2017.