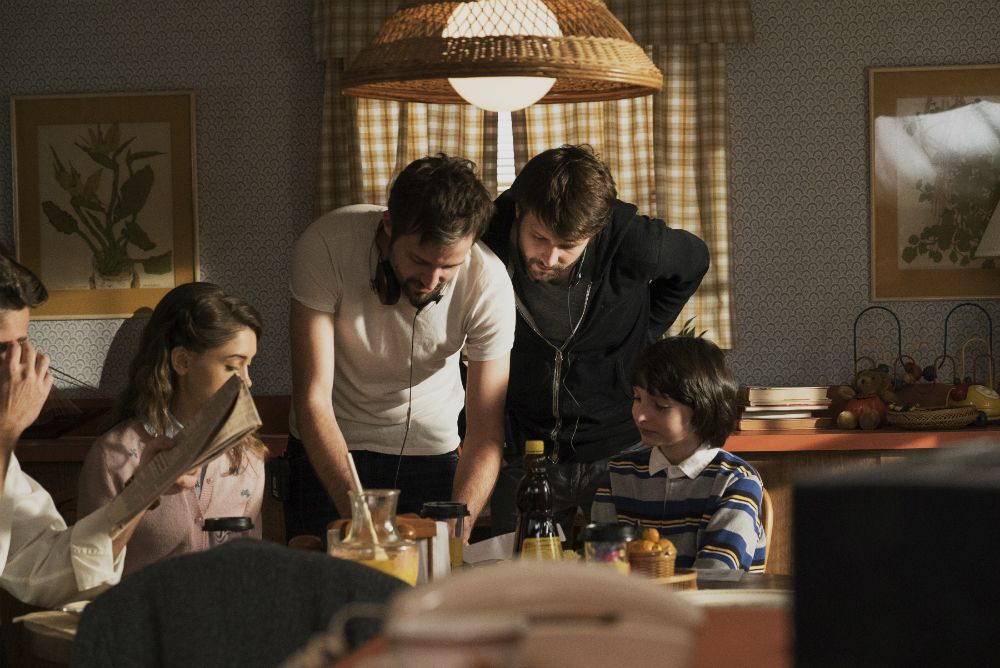 In a summer hampered by disappointing tentpole movies (we're looking at you, Suicide Squad), the best new release wasn't found at the multiplex, or indeed even on television: it was on Netflix. Appearing on the global streaming service in mid-July with little of the fanfare of Netflix's more boisterous series—House of Cards and Orange is the New Black—Stranger Things could have been as easily dismissed as a left-swipe on Tinder.
Instead, almost overnight, the eight-part horror series was inspiring trending topics across social media, think pieces hailing it as Winona Ryder's "comeback," following her 2001 arrest for shoplifting, and elaborate Reddit theories usually reserved for cult hits Game of Thrones and The Walking Dead. In the high-speed world of the internet, by now, early-to-mid-August, the Demogorgon and Eleven have become part of the Twitter lexicon, and Kellogg's should probably send Netflix a big gift basket of Eggos (Eleven's favorite) for doing for it what Twin Peaks did for a " damn fine cup of coffee."
Behind the nightmare-inducing series are two brothers, barely a decade out of film school and, for all intents and purposes, unknowns in Hollywood until now: And they have delivered one of 2016's most thrilling pieces of storytelling.
But just who are Matt and Ross Duffer, the twins from Durham, North Carolina, and how did they manage to cultivate Netflix's biggest original hit since Making a Murderer? With very few credits to their name on IMDb, the brothers are not quite in the same realm as some of the talent Netflix usually commissions its programming from: Jenji Kohan, the creator of Orange is the New Black, was already known for cable dramedy Weeds; Netflix's superhero offerings have the weight of Marvel behind them; and the upcoming hip-hop drama The Get Down comes from a director in need of no introduction, Baz Luhrmann.
"Netflix has traditionally bet on name-brand creators, so this was a bold gambit by Netflix," concedes Stranger Things producer Shawn Levy over the phone to Newsweek.
"I'm a little bit known," Levy adds, rather modestly downplaying his own filmmaking credits, which include directing the blockbuster Night at the Museum trilogy. "But basically, an unknown [duo] pitching an original show, with a movie director producing it through his company, that is an odd gamble—and yet they took that leap of faith."
On paper, then, Stranger Things was a risk. The fact that it, and the Duffers, have defied expectations can perhaps be rooted back to just over a decade ago when Matt and Ross Duffer first began exhibiting the flashes of brilliance that have made them Netflix's hottest new commodity.
In 2005, the Duffers were studying at Chapman University's Dodge film school (ranked in 2015 as the seventh top film school in the U.S. by The Hollywood Reporter) in Orange, California. It was at Chapman the pair worked on what would be the first credit on their respective IMDb pages, We All Fall Down, a short film that derived its name from the old English nursery name "Ring a Ring o' Roses," which, according to urban legend, may have been about the Great Plague of London.
The song's subtext would form the plot of the short, set during the plague, as a wealthy family flee to the countryside to avoid falling ill. Little do they know that the same horrors they tried to flee lurk within their home.
Kellen Blair, a fellow student at the Chapman film school who was a year above the Duffers, served as producer on the short. He came to hear about the brothers' burgeoning reputation when Matt won most promising newcomer at the film school's annual awards ceremony—an award he had won a year earlier. "I was working on the front desk of the film job and was hearing all the scuttlebutt about who was making what films first," Blair, now a musical theater writer, tells Newsweek.
He had heard about the Duffers' project and agreed to come on board when they approached him with the script. "You knew who the hot young filmmakers were," says Blair. "It became very clear, very quick, who were the people that were out there working on films on a daily basis and who was at film school to have fun. Matt and Ross were definitely the first category. People wanted to be involved [in their film]."
The Duffers' keen sensibilities for suspenseful supernatural storytelling, later integral to Stranger Things, can be seen in We All Fall Down. "I remember there was this great suspenseful shot where the young daughter of the family kept hearing sounds in the attic, and it's just this real slow creepy moment as she moves towards the attic door," recalls Blair. "They showed an affinity for suspense and ominous settings."
Blair's co-producer on the short, Rob Margolies, was a senior at Chapman at the time. He now works as a filmmaker and producer. "The film was a huge undertaking as a producer on a $15,000 budget," he reminisces. "But it was indisputably one of the best projects to come out of Chapman that year."
Another early short produced by the Duffers during their college years, 2007's Eater, is still available on Vimeo. It is a dimly lit, white-knuckle horror about a cannibal prisoner on the loose in a police station. Many have drawn parallels between the 18-minute long movie and the Duffers' later work. "It's pretty damn slick for a college short," said Gizmodo, noting that it shares some "commonalities with Stranger Things : cops, children in jeopardy, excellent transitions, and of course, supernatural elements."
That Eater was "slick for a college short" comes as no surprise to their peers at the time. Says Margolies, the senior who helped produce their debut short, "Matt and Ross are extremely detail oriented and focused. They know what they want and they are also able to get it with precise communication skills. We all know what method actors are, but if there could be a method director, they both would be."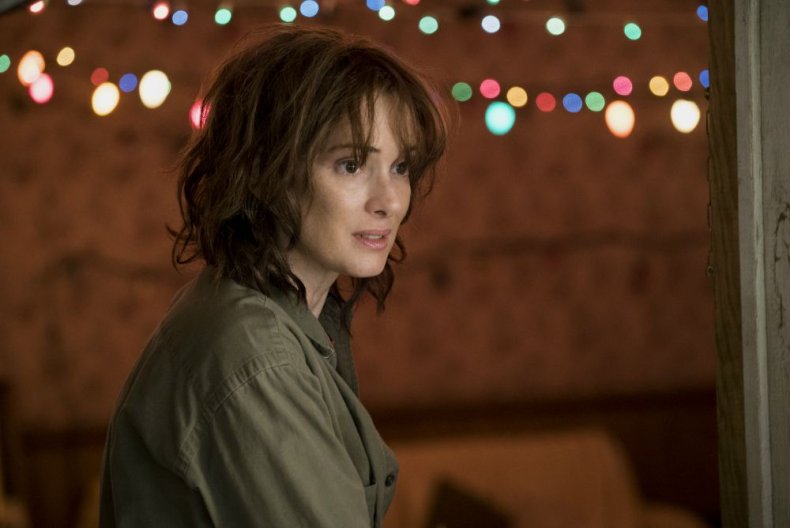 After graduating from Chapman, the Duffer brothers quickly sold a spec script for a horror called Hidden to Warner Bros. in 2011. By all accounts, if anyone was going to be successful fresh out of college, it was the driven and tenacious Duffers, and now here they were knocking on Hollywood's door. But after shooting the post-apocalyptic horror in 2012 with True Blood star Alexander Skarsgard in a lead role, it remained dormant until finally seeing the light of day—just barely—last year through video-on-demand services.
Levy has a theory. He believes it is Matt and Ross's near-brush with fame that gave them the extra push they needed to create Stranger Things. "Anyone over a certain age knows that success is sweeter when you've had to grind for it and had to stumble a few times," he says. "They had a moment years ago where they thought they had arrived, they got to direct it themselves, which is virtually unheard of, and it never saw the light of day. They were devastated. They're grateful for that early disappointment because it gives them a frame of reference to relish this success."
There was one other setback that the brothers cite as directly responsible for Stranger Things: Stephen King's It. The Duffers told The Hollywood Reporter recently they were turned down to direct a film remake of King's story about terrifying clown Pennywise and "that's why we ended up doing this." (Fans of both King and Stranger Things will be able to pick up on the litany of references to the author's works in the Netflix hit; King himself is a fan, too.)
The project landed on Levy's desk at his production company 21 Laps Entertainment after his vice president, Dan Cohen, suggested he read the script. Levy loved it so much he "immediately called them in for a meeting and I knew before the meeting ended that I wanted to shepherd this special series into the world."
With Levy and 21 Laps on board, the series was pitched to Netflix and "within 24 hours, we had the whole season bought," the producer told The Hollywood Reporter in July. It had become evident to the executives at the streaming giant, as it had to Levy previously, that the Duffers had something unique on their hands and the skillset to execute it. "They're incredibly self-assured in their vision," says Levy. "They are not showboats, they are not attention-yearning, but they are supremely confident."
So, now that Stranger Things is out there in the world and the Duffers are earning plaudits from viewers, critics and even Netflix's chief content officer Ted Sarandos ("For every Baz Luhrmann or every [ House of Cards producer] David Fincher, the exciting part is when there's a Duffer brothers that emerges," he said recently), the reality of the show's success is finally starting to sink in.
"It has astonished all of us," says Levy. "In our wildest, most ambitious dreams, we never expected this level of global embrace. The success has been extra gratifying because it's not a big team making this show. It's the Duffers, me and Dan at 21 Laps, and it's a few executives at Netflix—that's it."
The Duffers' success with Stranger Things isn't a shock, says old collaborator Margolies. "Stranger Things is great. They were always talented and determined." Margolies jokes, "I'm kind of jealous that I don't have a twin brother."
Equally gratifying for Levy is the other positive that has come of Stranger Things' whirlwind success: Winona Ryder's return to prominence as grief-stricken Joyce Byers, the mother of missing youngster Will, for which she has earned glowing reviews. "We knew she was our Joyce and thank God she felt the same way," says the producer. "The way she's been embraced and repositioned in the spotlight is very satisfying."
And just how aware are the show's creators of the extraordinary fan goodwill they have achieved, particularly online? The short answer: very. "It's hard not to go down that rabbit hole of euphoria. If we wanted to, we could bathe in memes and fan art 12 hours a day. It's so thrilling," says Levy.
Since Stranger Things stormed into the public consciousness on July 15, and was suitably devoured in one sitting by many Netflix subscribers, demand for a second season has been as immense as the effusive praise for the first. Last week, Netflix's CEO Reed Hastings said it "would be dumb not" to renew the hit show. The Duffers and Levy, we imagine, concur.
"We're already thinking about ideas for what we hope will be upcoming seasons," says Levy. "They have not [approached us yet], but certainly indications are highly promising. We feel they are promising enough that we are brainstorming like banshees on possibilities for the next season."
Nothing is official yet but expect the Duffers to be fully prepared for when Netflix inevitably makes that call.