Strategic Patience With North Korea Is Over, Says Rex Tillerson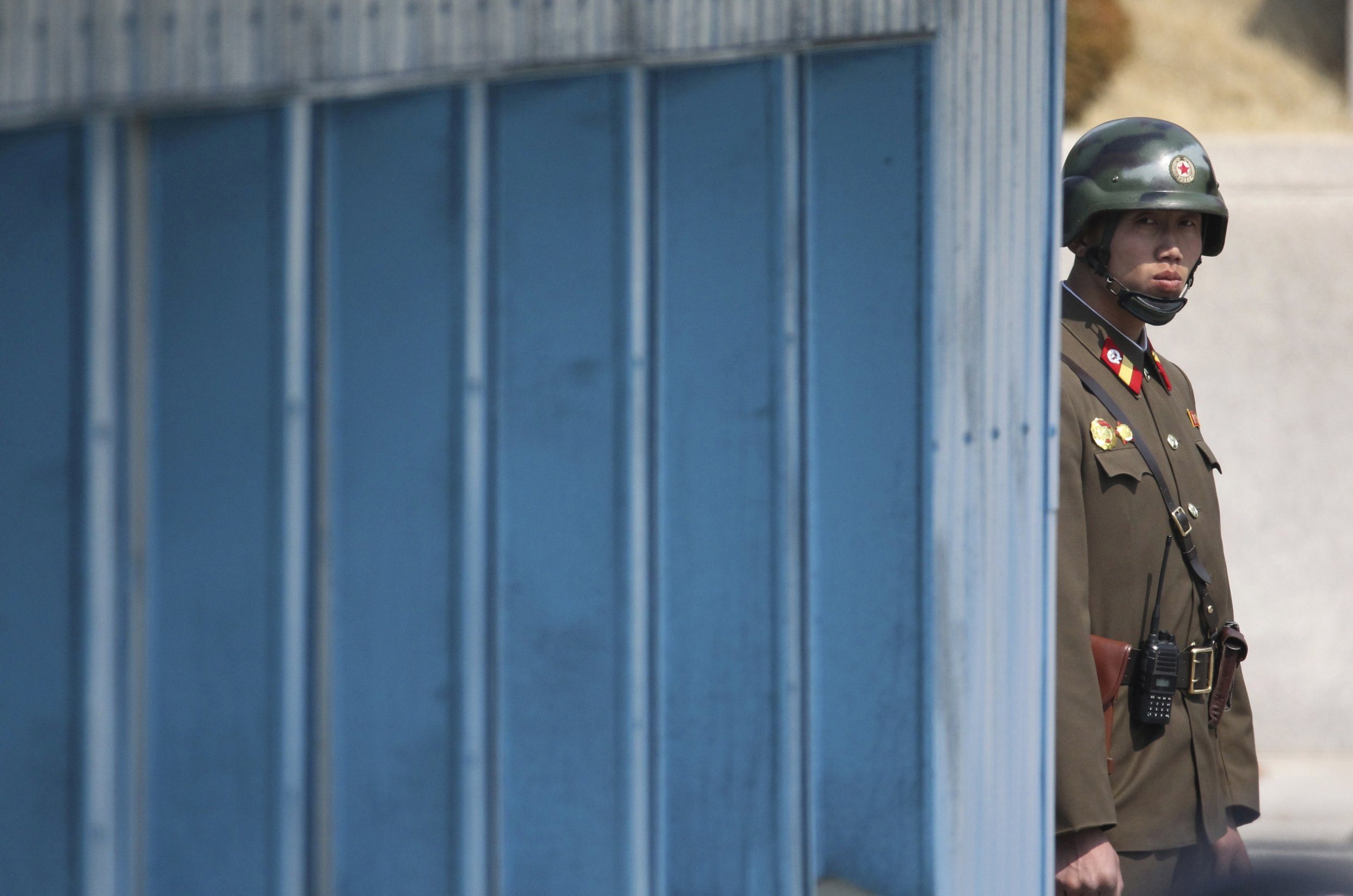 Updated | A policy of strategic patience with North Korea has ended, U.S. Secretary of State Rex Tillerson said in South Korea on Friday, adding that a "comprehensive set of capabilities" was being developed to deal with the isolated country.
South Korea and the United States share the goal of the complete denuclearization of North Korea, South Korean Foreign Minster Yun Byung-se told a joint news conference with the visiting U.S. secretary of state. "The policy of strategic patience has ended," Tillerson said at the press conference. "We are exploring a new range of diplomatic, security, economic measures. All options are on the table."
Tillerson said though the U.S. did not want military conflict, "if they elevate the threat of their weapons program to a level that we believe requires action, then, that option's on the table."
Yun also said a U.S. anti-missile system that South Korea is deploying is only intended to defend against North Korea, not any other country.
China is vehemently opposed to South Korea's agreement with the advanced Terminal High Altitude Area Defense (THAAD) system, saying it undermines its security. It has warned of a "head on collision between North Korea and the U.S".
Tillerson spoke after a visit to the demilitarized zone which separates the two countries. His response comes after increased military activity from North Korea, when they launched a rocket which landed just 300 miles off the coast of Japan.
"Any attack on the United States, or our allies, will be defeated, and any use of nuclear weapons would be met with a response that would be effective and overwhelming," Defense Secretary Jim Mattis said at South Korea's defense ministry, at the end of a two-day visit. The U.S. has warned North Korea over its use of nuclear weapons in the past.
This article has been updated with quotes from Tillerson.