Straw Vladimir Putin Dolls Found Nailed to Sacred Trees in Japan
Straw dolls bearing the face of Russian President Vladimir Putin and notes calling for his execution have sparked a police investigation in Japan's Chiba prefecture, east of Tokyo.
The "wara ningyō" dolls, translated to "straw dolls" in English, have been used historically in the country to ward off evil. They have also been used as part of supernatural rituals, with the dolls representing the subject of the curse.
Since mid-May, the straw dolls have been found in at least ten Shinto shrines in the Japanese prefecture, close to the town of Matsudo.
One straw doll was found at Mikazuki Shrine in Matsudo hammered into a sacred castanopsis tree with two long nails through the areas representing the doll's chest and head. It carried a note that read: "Vladimir Putin, born 7 October 1952. Pray for his extermination."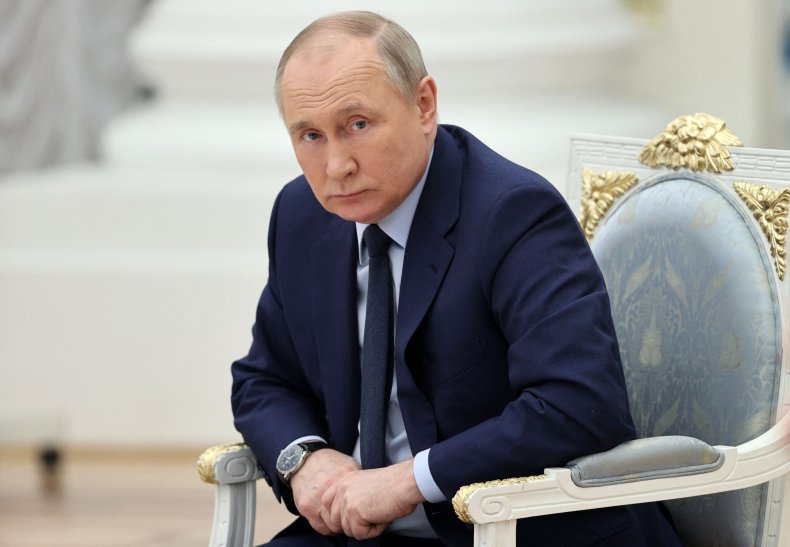 Local media outlets say the dolls appear to be effigies to express criticism against Putin, amid the ongoing Ukraine war which he launched on February 24.
Although criticism about the ongoing conflict in Ukraine is widespread in Japan, locals have criticized the act of nailing dolls into sacred trees at shrines.
"I want the sacred trees to be treated with respect," a local resident told Japanese daily newspaper The Mainichi.
"Shrines are not a place to put a curse on people," another said.
The news outlet reported that Chiba Prefectural Police's Matsudo Higashi Police Station has been investigating the cases on suspicions of trespassing. Police believe all of the dolls could have been made by one individual because their shapes are similar.
Police said security footage at the Mikazuki Shrine in Matsudo showed a man entering the shrine in the afternoon with what appeared to be a straw doll in his bag. He appeared to be heading in the direction of a sacred tree after worship, Yahoo Japan reported.
"I can understand the feeling of wanting the war to end," Yukihiro Tajima, 60, an official at Mikazuki shrine, told The Mainichi. "But please stop doing such things to the sacred tree."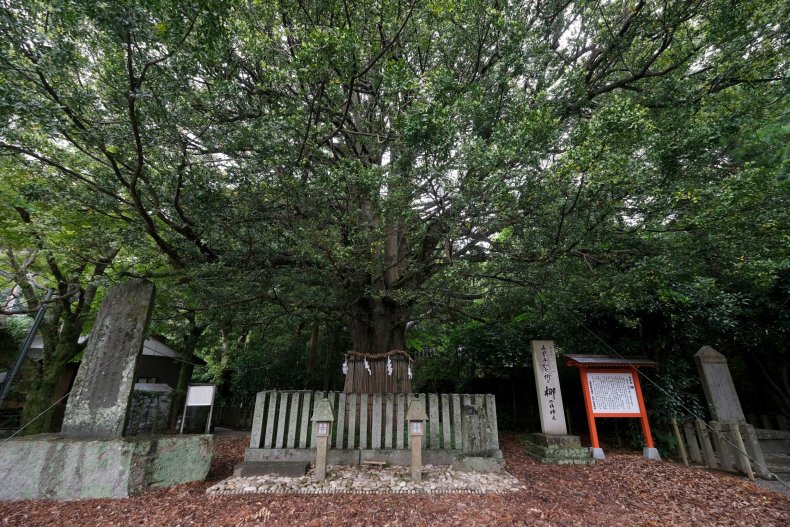 A cleaning volunteer who discovered straw dolls hammered into a sacred tree at Sobataka Shrine in Matsudo described the objects as "cursed" and "disgusting."
"I pray every day that peace will come to Ukraine as soon as possible, but this is not good," they said.
In Japan's Shinto religion, spirits known as "kodama" are believed to inhabit trees that reach 100 years of age. The trees are often found near shrines.
Parishioner representative Nobuo Shibuya, 81, said: "Shrines are not a place to curse, but to pray. It's worrying that there are people who will unhesitatingly do things you wouldn't normally do at shrines."