Streamer Courage Moves From Twitch to YouTube To 'Have Everything Live in One Place'
Content creators can succeed or fail depending on the platform they've chosen. An Instagram influencer may pull in sponsored deals and thousands of likes on the social media app but may fail to garner any sort of audience on YouTube or Twitch. Knowing what you do and finding the best way to reach an audience that adheres to similar sensibilities is a crucial first step when plotting your influencer goals.
Over the past few months, a selection of gaming's top content creators have fled the platforms that made them famous to find refuge in another part of the web. In August, Tyler "Ninja" Blevins took the leap over to Microsoft's Mixer from Twitch, followed in October by Michael "Shroud" Grzesiek.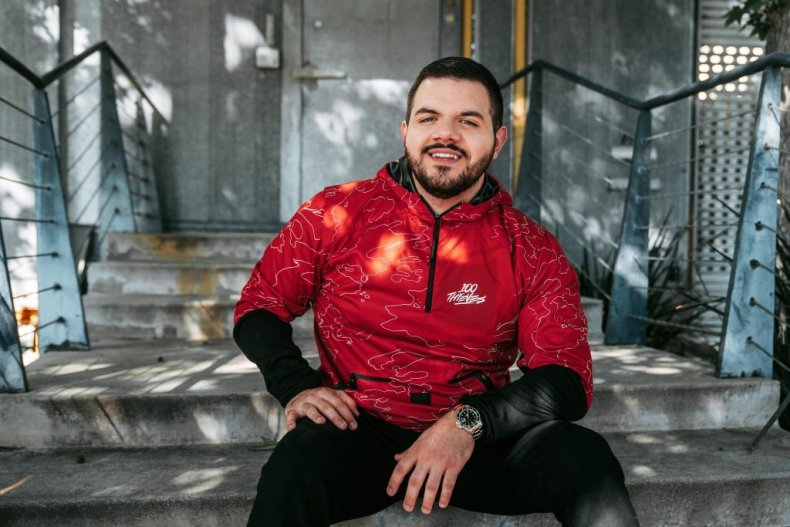 The latest streamer changing platforms is Jack "Courage" Dunlop, who's transitioning from Twitch to YouTube. All three of these content creators are clients of Loaded, a management firm focused on content creators.
"We have been working with all of our influencers and trying to find the best opportunities for them," Brandon Freytag, founder of Loaded, told Newsweek. That said, a Loaded representative would not share the details of the YouTube deal.
While the appeal of Mixer (and the undisclosed amount of cash paid) appealed to Blevins and Grzesiek, Dunlop required a different approach. To him, having all of his content in one place just seemed to make more sense.
"There are new opportunities and avenues opening up that started with Ninja and Mixer," Dunlop said. "I wanted to be a YouTuber before I wanted to be a streamer and to have everything live in one place was something that was very enticing."
Dunlop started his career in gaming as an intern at esports organizer Major League Gaming in 2014, finding his niche as a Call of Duty commentator. In 2018, he made the transition to a full-time streamer playing to the audience he'd gathered in the time as a host. Starting off as a streamer for the esports team Optic Gaming, he transitioned to 100 Thieves in May of this year.
Business and growth has always been a key focus for Dunlop and the Courage brand. Since starting streaming, he's posted over 600 daily compilation videos of the best moments from his streams. The ad revenue started out small, with Dunlop only making 60 dollars his first month, but as his brand grew, so did the money. He expects losing access to Twitch subscribers and ads to barely hurt his bottom line. Having all content gathered in one place means more.
"I always put a lot of thought into watch time and how many ads and how we can optimize my channel to get more eyes on it," Dunlop said. "I know what works now and I'm more than confident we are going to hit 2 million subs by the end of the year."
Streaming and commentating were just the start for Dunlop. He's moved into a house in Los Angeles with team owner Matthew "Nadeshot" Haag and Rachel "Valkyrae" Marie, allowing him to create even more content. His current goal is to release a larger sketch video "once every quarter."
In August, he released a spoof music video for Ariana Grande's "Boyfriend" song alongside the famous singer. While at Lollapalooza for Haag's birthday, Grande's manager, Scooter Braun, FaceTimed Dunlop and asked him if he liked to make a music video.
"The original plan was to film a section of the lip-sync together to promote her song but the timing just didn't work out," Dunlop said. The team over at 100 Thieves edited the video in under 48 hours, which went on to pull in over 15 million views across multiple different platforms and hit No. 2 on YouTube trending.
For those who say that these big streamers moving off of Twitch are leading to the platform's downfall, Dunlop has simple words for you.
"Anyone who says that is pretty darn naive. Twitch isn't going anywhere and you are dumb if you think so."
You can catch Courage's stream nearly every day over at his YouTube page.