The boom of streaming services like Netflix and Amazon Prime Video is widely credited as playing a role in the decline of illegal file-sharing. But that period of calm is over.
As goliath brands such as Apple and Disney rush to get a piece of the action, releasing services where exclusive content is increasingly siloed from consumers who have become accustomed to freedom of choice and convenience, experts are warning about the rise in "casual piracy."
What will you be doing on November 12, when Disney+ is finally unleashed on the world? For anyone in the U.S. who signed up, the launch day could be spent watching the hotly-anticipated Star Wars show The Mandalorian.
For users in the U.K. and other parts of the world, that is not an option because the show reportedly won't air in additional regions until 2020. Some Star Wars fans may choose to wait. Many will not.
The argument fits for any content with mass appeal. Apple's rival service, launching November 1, boasts films from veterans like Steven Spielberg and M. Night Shyamalan. Apple is using its deep pockets, marketing shows featuring A-listers such as Jennifer Aniston, Jason Momoa and Oprah. These shows will all be vulnerable.
"As new original content has become more exclusive to other streaming services, consumers are turning to file-sharing to get access to those exclusives since they can't or won't pay money just for a few shows," market intelligence company Sandvine said in a report published last month, adding: "BitTorrent is growing again as the exclusives begin to flood the market."
Analysis suggests content that is driving file-sharing includes Jack Ryan on Prime, The Handmaid's Tale on Hulu, Stranger Things on Netflix and, of course, Game of Thrones on HBO. The report said Marvel and Star Wars exclusives will only help to fuel that growth.
For now, Netflix remains the dominant platform, with more than 151 million paid memberships in over 190 countries. But myriad competitors are now trying to lure subscribers away, often with the promise of big-name actors and lower costs. The biggest new competitors to Netflix's $12.99 offering is Disney+ at $6.99 per month and Apple TV+ at $4.99 per month.
But the creation of walled gardens, where a single TV show is firmly kept behind a paywall, will lead to many internet users searching for alternative means to watch, experts say. The crowded space is only going to lose oxygen as Starz, CBS All Access and Showtime enter the room.
"There will always be a group of people who have no interest in paying for content regardless of cost, but many of the people who engage in piracy are actually casual pirates who have the choice of whether to steal or purchase the content they're watching," Elliott Ingram, founder and chief strategy officer of the anti-piracy organization Entura, explained to Newsweek this week.
"They may pirate one particular show or a movie they missed in the cinema that hasn't yet made its way onto their streaming service of choice. Arguably this is the group of consumers where siloing content could have the biggest effect," Ingram added.
Of course, piracy has always existed online, and peer-to-peer file sharing websites have made it easier than ever before to host and exchange large files. Websites such as The Pirate Bay index these large files of video or audio, known as torrents, which anyone can access and download.
Peter Sunde, 41, who helped run The Pirate Bay in 2003 alongside Gottfrid Svartholm and Fredrik Neij before being hunted by police and jailed on copyright infringement charges, told Newsweek there is now a "huge annoyance level" with deciding which subscription service to pay for.
"Since these operators are not willing to open up for content sharing across platforms but trying to do the cable TV-esque approach of locking people into their own platform it's making it impossible for most people to bear the costs of media," Sunde said.
"The average consumer's media spending is already way higher than ever before. P2P is not just democratizing access to these services, but also making it possible for people that are not 'lucky enough' to be in a country considered to be market-worthy to actually access these shows at all."
By mirroring itself across the internet, The Pirate Bay remains online to this day, although it now claims to be managed by an organization that is registered in the Seychelles. For digital pirates, it remains a key destination. Sunde confirmed he is no longer involved with the website.
According to London-headquartered anti-piracy watchdog MUSO, digital theft is thriving.
It says that in June this year, torrent networks were used to download Detective Pikachu roughly four million times. A month later, How to Train your Dragon: The Hidden World was snagged more than 1.2 million times and the second series of Big Little Lies was downloaded by over 1.6 million people. What stood out to the firm's analysts was that some of the stolen content was aimed at children.
"It would seem that a lot of modern day pirates are merely frazzled parents who wouldn't dream of stealing their Friday night bottle of chilled Riesling from the grocery store but don't want to pay the same amount to watch the latest TV phenomenon," MUSO CEO Andy Chatterley wrote in a blog post, also published on Forbes. "Online piracy is like taking candy from a baby," he said.
The consensus appears to be the same across industry experts: those who are willing to pay are not suddenly going to transform into full-on content thieves, but it's likely customers with one service will be more inclined to illegally download a show that is not available to them.
"While casual piracy may seem innocent enough, it happens at a scale that takes millions out of the public purse—and its enabled and driven by sites that flagrantly encourage file sharing," Ingram noted. "I believe that educating the public... is critical to beating piracy."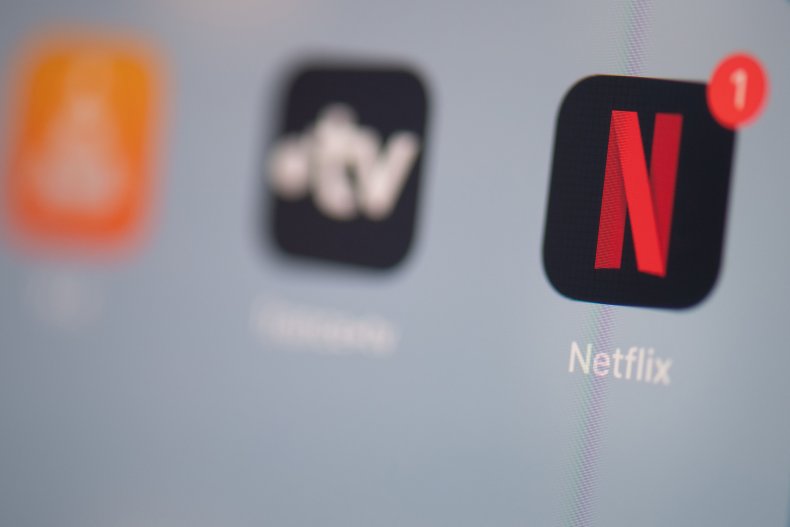 Until some time has passed, it remains unknown if any service will be able to hijack Netflix's crown. Speculation spiked earlier this year that cracks had begun to show in the company after it confirmed the loss of 130,000 U.S. customers during Q2, the LA Times reported.
But speaking to the newspaper this month, Netflix chief content officer Ted Sarandos brushed off any suggestion it was in trouble, even as key shows like Friends and The Office had been stolen by rivals, saying: "The new set of competitors is actually just the old set of competitors."
According to Sunde, the brief lull in peer-to-peer downloading was not only due to convenience, but also from the intense lobbying efforts and "scare tactics" by large media companies that have threatened to take legal action against "everyone and their dead grandmother."
"It's not that people want to be their customers, it's that they have no choice or are too scared to use alternatives," the Swedish entrepreneur told Newsweek. "We're still trying to shoehorn in old financial systems into a radically shifted technological platform. It's like still wanting to charge a different price for calling different cities on your phone, when in reality it's now basically the same price to call anywhere. If the media industry could decide, we'd still be off renting VHS."
It's not yet clear where customers will flock, but Simon Trudelle, director of anti-piracy services at content security firm NAGRA, told Newsweek every platform will face the same new reality. "All valuable content is at risk," he warned. "Consumers want to have access to content, and if they can't, they just pick up their phones and search for it. Competing with free is just not sustainable."