What Are Street Takeovers? Uptick in Deaths Causes Concern in L.A.
Over the past several months, parts of California, specifically the city of Los Angeles, have seen a rise in street takeovers, some of which have resulted in crime and deaths.
In a recent statement, the Los Angeles Police Department described a street takeover by saying, "Motorists flooded the intersection and blocked traffic with their vehicles from all directions to create a 'pit' in the middle of the intersection. During the incident, spectators exited their vehicles and watched as motorists recklessly drove in a maneuver known as 'doing donuts.'"
"The term 'flash mob' was first used to describe a large public gathering at which people perform an unusual or seemingly random act and then disperse, typically organized by means of the internet or social media. In the latest cases, however, 'flash mobs' have turned from fun spontaneous events to opportunistic criminal occurrences," the statement added.
The description from the LAPD came as there have been several reports of street takeovers resulting in deaths and other dangerous incidents.
In the statement describing the street takeover, the LAPD said that the incident led to a "flash mob" looting a local 7-Eleven store. According to police, video surveillance footage from the incident, which occurred on August 15, showed looters stealing dozens of items from the 7-Eleven store and exiting the store "to the surrounding parking lots and streets."
They "quickly dispersed before police arrived," according to law enforcement.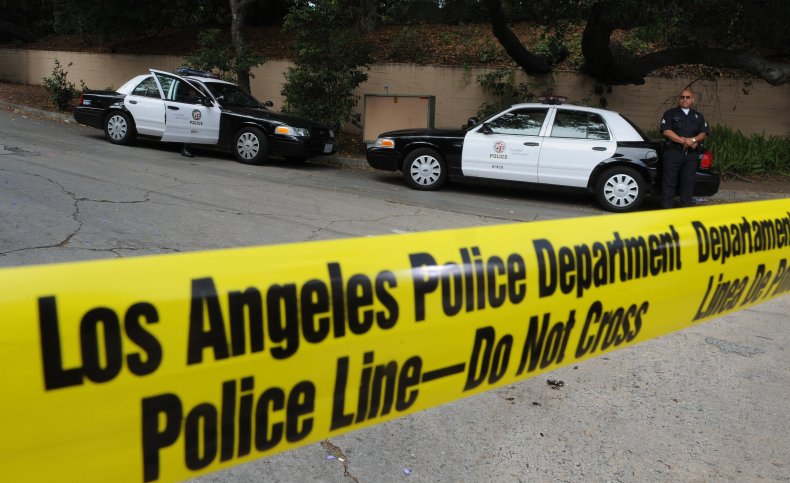 Another similar incident occurred on August 15, when a teenager was fatally shot during a street takeover incident. In a statement, the Los Angeles County Sheriff's Office said that it responded to a "gunshot victim/street racing call" near the 13400 block of Mettler Avenue.
"Upon arrival, deputies found a male Hispanic, 15 to 20 years of age, unresponsive and suffering from apparent gunshot wounds," the statement said. "The victim was transported to a local hospital where he was pronounced deceased. The incident does not appear to be gang related and there is no suspect or suspect vehicle information at this time."
While speaking with KTLA, neighbors around the area where the incident happened described the scene as a street takeover.
According to the Los Angeles Times, since November at least eight individuals have died in connection to street takeovers. While speaking with KTLA in June, Los Angeles Police Department traffic group Commander Al Pasos said that groups plan these street takeovers by using social media.
"They're using their network to identify areas that they're going to be, which causes a mass of people to go there," Pasos told KTLA. "I also think that the highly published novelty of filming these things, whether it be via live stream, via somebody's web page or their post...causes people to go out and become more involved in these."
Newsweek reached out to the Los Angeles Police Department for comment.