Student Loans to Be Paused Again, But Not for as Long as Democrats Hoped
The Biden administration is set to announce an extension on the pandemic pause of student loan repayments as early as Wednesday, and it is expected to run through the end of August rather than expire on May 1.
Democrats have pressured President Joe Biden to extend the pause on multiple occasions over the last several weeks until the end of the year or until a plan for possibly canceling some student debt could be worked out.
They also argued that an extended pause would provide millions of Americans impacted by the COVID-19 pandemic and the historic spike in inflation over the last several months with more time to prepare their finances for the loan repayments to resume.
An extension would impact more than 43 million Americans who have student loan debt that amounts to about $1.6 trillion, including millions of people who have been repaying student loans for over 20 years.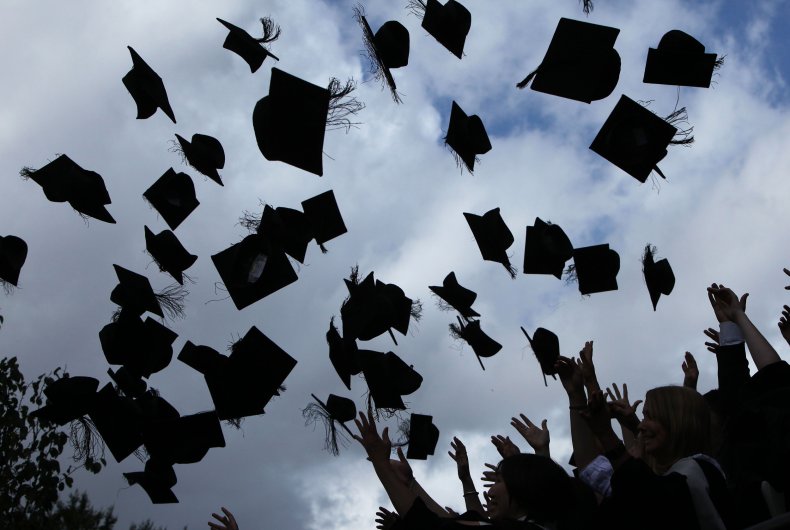 "Although American families, communities, and our economy have made great strides in overcoming COVID-19, it is still impacting people's lives," a letter signed by 43 members of Congress said. "A recent report found that 'considerable unmet needs remained near the end of 2021, with 20 million households reporting having too little to eat in the past seven days and 10 million households behind on rent.'
"Unemployment remains higher than two years ago, and families are experiencing significant price increases on household goods, food, and energy. Accordingly, we believe that the Administration should extend its pause on student loan repayment and interest accrual."
Biden campaigned on canceling up to $10,000 in student loan debt per borrower but has yet to fully enact that promise as he has since said he believes it should be done through Congress, not an executive order.
The Education Department has acted in part on the promise, as in 2021 nearly $6 billion in debt was erased for disabled Americans who likely would not be able to work to pay back the loans, and last month identified 100,000 borrowers who might be eligible to have loans canceled.
Last month, the Federal Reserve Bank of St. Louis released data about loans and mortgages that found if student loan payments are resumed while inflation is still high and many people are still impacted by the pandemic, delinquency rates could rise above previous record highs, and would have larger effects on communities of color.
"For example, among the class of 2016, the average student loan balance was $42,746 one year following graduation for Black students compared with $34,622 for white students..." the report found. "Therefore, the resumption of student loan repayments will raise the burden on Black students' budgets more so than whites."
The repayments were initially suspended and interest rates were frozen in March of 2020 by the then-President Donald Trump's administration because of the impact the pandemic was projected to have on the economy. It was extended twice by Trump and twice by Biden, the Associated Press reported.
The pause through August also means another extension or the cancellation of loans will be a key issue in the months leading to the November midterm elections as majorities in the House and Senate could be solidified for Democrats or reversed in favor of Republicans.
Update 4/5/22, 4:15 p.m. ET: This story has been updated with additional information and background.