Students Slam School Board Over Book Review Order, Say It's Hurting 'Honor Students'
Students have slammed a Texas school board's "book review" order that would allow board members to ban books from district schools without public comment. At least one of the students pointed out that the Granbury Independent School District's (GISD) plan would most hurt "honor students" looking to advance their studies with advanced texts.
The students commented against the policy at a Tuesday meeting of the school board in Granbury, Texas, a town of roughly 11,000 people just southwest of Fort Worth.
"I simply want to emphasize who it is that is upset about this book ban, and it's not just delinquents who want to read smut. It's honor students who want access to the full extent of their education," said a junior who mentioned that she is at the top 3 percent of her class.
"I'm simply going to say that no government—and public school is an extension of government—has ever banned books and banned information from its public and been remembered in history as the good guys," she added.
School library books in Texas have fallen under greater scrutiny during the past several months. Both the Texas House General Investigating Committee led by Republican State Representative Matt Krause and the Texas Education Agency have been directed by Governor Greg Abbott to review all books in the district's schools to prevent children from viewing "pornography or other inappropriate content."
GISD and other state school districts have begun evaluating texts in their libraries to determine their educational value and age appropriateness. However, critics worry that the investigations will go well past "pornography and inappropriate content" and start banning any books that cause discomfort.
Krause published his own list of 850 titles of objectionable books. Krause told school board officials to confirm whether the schools carry any books on his list. If so, he demanded a detailed accounting of where the books reside and how much money was spent on them, NPR reported.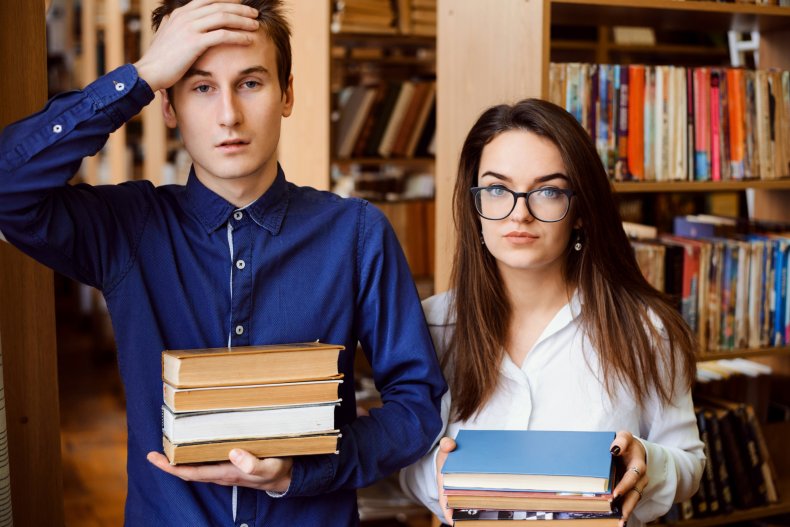 Most of the books on Krause's list were written by women, people of color and LGBTQ writers, The Dallas Morning News reported. Nearly two-thirds of the titles mention LGBTQ people, and about 15 percent provide sexual education information, according to the book news website Book Riot.
Krause's list includes the Amnesty International book We Are All Born Free: The Universal Declaration of Human Rights in Pictures. At least 11 of the books focus on the landmark Roe v. Wade Supreme Court abortion ruling. Other titles on his list include An African American and Latinx History of the United States, The New Jim Crow: Mass Incarceration in the Age of Colorblindness and Avoiding Bullies?: Skills to Outsmart and Stop Them.
"Removal of these books can lead to miseducation of teens due to lack of consistent information which could add to mistrust of parents, teachers and other adults in their life," a GISD sophomore said at the meeting.
"This constant need to control youth and their development shows a systematic problem within the school system. So many histories such as those as LGBTQ plus people, Indigenous people, and that of the true history of our country will be erased if this book ban falls through," she added.
The Texas State Teachers Association (TSTA) has also denounced the effort to remove the books.
"What does [Krause] need this list for. Is it to burn the books later? Is it to block the books? It's just one step into censorship," said Ovidia Molina, president of the TSTA.
Molina said that Krause's campaign to become Texas' attorney general is likely the motivation behind his investigation.
"It is just something that a representative is using for political gain," Molina said. "They're not thinking about what our students need, they're not thinking about the professionalism of our educators, they're not supporting our public schools. They're just using this to make a name for themselves."
Newsweek contacted Krause's office for comment.