Studies Suggest Child Hospitalization Numbers From COVID Are Inflated
Two new studies from Hospital Pediatrics have concluded that COVID-19 hospitalizations among children have been inflated by at least 40 percent.
The papers, published on Wednesday, found that pediatric hospitalizations were grossly overcounted in California hospitals and infectious disease experts predict the findings to be reflective of other hospitals across the country.
"There is no reason to think these findings would be exclusive to California. This sort of retrospective chart review will likely reveal the same findings across the country," Dr. Monica Ghandi, an infectious-diseases specialist at the University of California, San Fransisco told The Intelligencer.
Hospitalizations among children were already extremely low relative to adults, but the new figures cut the key coronavirus metric by nearly half and make the actual rates among kids even smaller.
The studies' findings could also have potential implications on health guidances for schools and summer camps.
"Children have suffered tremendously due to policies that have kept schools and recreational facilities closed to them, and the burden has been greatest on children who are low-income and English-language learners," wrote Gandhi and Amy Beck, an associate professor of pediatrics at UCSF, in their commentary accompanying the two papers.
"Scientific and media reports that inaccurately portray the risk of COVID-19 to children can do harm by alarming parents and providing justification for ongoing restrictions to in-person education and other programming. Via these studies, parents and policy-makers should be reassured that pediatric hospitalization for severe COVID-19 disease is indeed rare," the experts added.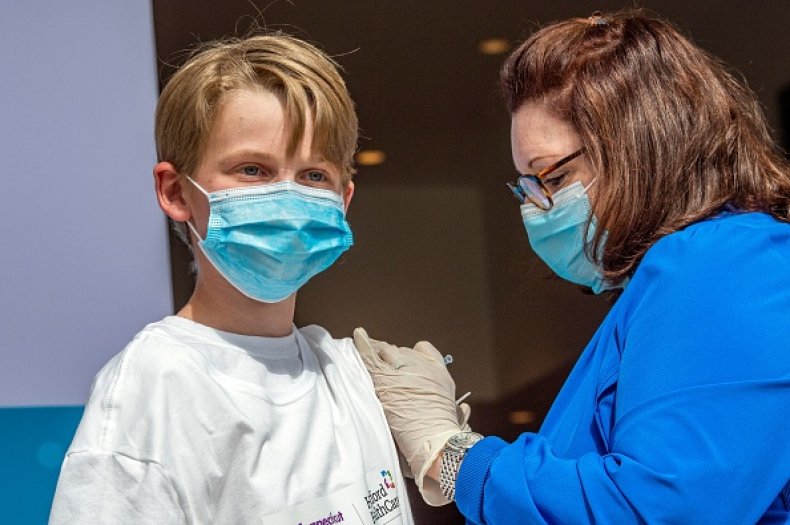 One study found that among the 117 COVID-positive children hospitalized between May 2020 and February of this year, 53 of them "were unlikely to be caused by SARS-CoV-2" and the hospitalizations could be attributed to other medical factors like surgery, cancer treatment or various infections among other diagnoses.
The study, conducted at a children's hospital in Northern California, also found that almost 40 percent of these patients were asymptomatic. While those patients may have tested positive for the virus due to the hospital's standard screening, COVID-19 was not the reason for hospitalization.
The other study, conducted from May 2020 to September 2020 at another large California children's hospital, found that 40 percent of the COVID-positive children who were hospitalized had an "incidental" diagnosis.
While COVID-19 hospitalizations have remained low among children, and may now be even lower than originally thought, children have faced other implications of the virus that has been unseen in adults, like Multisystem Inflammatory Syndrome (MIS-C), which has been found in roughly 3,700 children who previously had the virus.
The latest weekly report from the Children's Hospital Association notes that 308 children have died due to complications from COVID-19.
Wednesday's studies also come as federal health agencies look into expanding vaccine eligibility to children. Just over a week ago, the Food and Drug Administration approved emergency use authorization of COVID-19 vaccines for Americans 12 years of age or older.
As of Tuesday, at least 600,000 children aged 12 to 15 have received their first dose of the Pfizer COVID-19 vaccine, according to Centers for Disease Control and Prevention Director Dr. Rochelle Walensky.