A study conducted by researchers in Australia has cited both adolescent and adult cannabis use as a reliable predictor of life success.
Led by University of Queensland Emeritus Professor Jake Najman, the study has also become the subject of skepticism.
Within the study, researchers examined data dating all the way back to 1981 to track thousands of Australians' reported drug use, including cannabis and amphetamines.
Collecting data from subjects at age 14, and again at ages 21 and 30, researchers concluded that drug use during adolescence affects potential life success less than drug use that is sustained into adulthood, but can sometimes serve as a precursor for adverse circumstances down the road.
Researchers also concluded that, for cannabis users, use at early ages can precipitate problems in the future.
"The adverse impact of cannabis use on education in adolescence may also have a downstream effect on occupational outcomes," the study reads. "Adolescent cannabis use has been reported to result in poorer relationships and reduced life satisfaction in adulthood."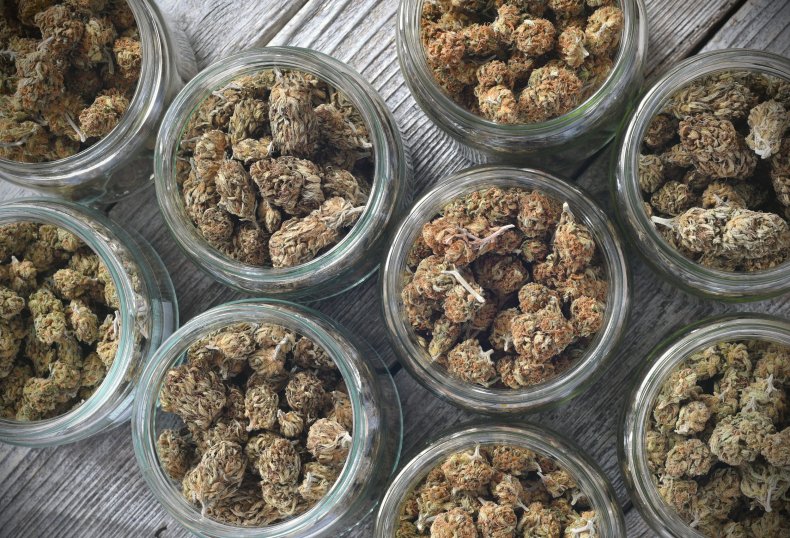 For those ages 30 and above, the study painted an even starker picture.
"Persons using cannabis or amphetamines at 30 years of age consistently report low life success," the study reads.
In a Futurism article titled, "If You're Still Smoking Weed at 30, Scientists Have Bad News," writer Noor Al-Sibai examined the validity of the study, and questioned the University of Queensland's nine-pronged definition of "life success."
Looking at the information cited throughout the study, Al-Sibai called the oft-referred-to dataset "strange and highly local," and acknowledged its reflection of only a portion of the Australian population.
Al-Sibai pointed to the fact that, although the study does include statistics related to cannabis and amphetamine use, it does not include any information related to any other drug or alcohol use, that could serve as potential factors when measuring success among subjects 30 and older.
"We do not have adequate data on other illicit drugs that may be being used, for example, ecstasy, opiates and even synthetic drugs," researchers admitted within the study.
Questioning the study's complicated definition of "life success," based on variables including employment, home ownership and relationship status, Al-Sibai also acknowledged that Australia's strict cannabis laws could have influenced the University of Queensland's findings.
"It's worth noting, by the way, that Australia has been a notable exception to the broader global trend of cannabis legalization, which may well flavor both the data and conclusions of this particular study," Al-Sibai wrote.
Recreational cannabis use is illegal on a national level in Australia. However, in 2019, recreational use was made legal in the Australian Capital Territory (ACT).
The ACT, which encompasses Australian capital Canberra, allows residents over the age of 18 to possess up to 50 grams of dried cannabis, and grow four plants per household. Supplying the drug to other people remains illegal, according to The New York Times.
Despite increasing legalization throughout the United States (recreational cannabis use is now legal in 18 states), the connection between cannabis use and perceived "life success" remains unclear.
In February 2020, psychiatrist Kevin Hill told The Harvard Gazette that the recent influx of attention on cannabis greatly outpaces scientific research, leaving much of the conversation surrounding its potentially harmful effects up for debate.
"There is a growing body of literature on the therapeutic use of cannabis and, similarly, we're learning bits and pieces about the problems associated with cannabis use," Hill said. "But our increased knowledge pales in comparison to the intense public interest, so one of the issues we often encounter is a growing divide between what the science says and what public perception is."