Study Finds Gun Injuries Drop Significantly During NRA Conventions
Gun injuries nationwide fall by a striking 20 percent during National Rifle Association Conventions, according to a recently published study in the New England Journal of Medicine by researchers at Harvard University.
According to the study, when approximately 80,000 firearm owners and enthusiasts attended conventions, the number of gun-related injuries plummeted.
"Fewer people using guns means fewer gun injuries, which in some ways is not surprising," Dr. Anupam Jena, an author of the study and a practicing physician at Massachusetts General Hospital in Boston, told CNN. "But the drop in gun injuries during these large meetings attended by thousands of well-trained gun owners seems to refute the idea that gun injuries stem solely from lack of experience and training in gun use."
Researchers used information from privately insured patients in a national database to analyze emergency department visits and hospitalizations for firearm injuries for the days of NRA conventions. They then examined the same data for three weeks following the conventions and three weeks before the conventions from 2007 to 2015.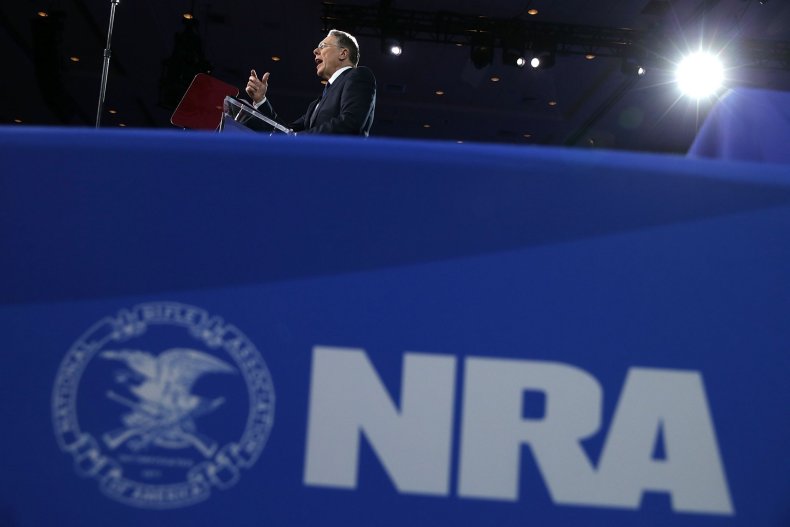 "Reductions in firearm injuries during convention dates were largest among men, in the South and West, in states in the highest third of gun ownership rates, and among people who resided in the state hosting the convention," the study's overview stated.
Jennifer Baker, a spokesperson for the NRA, told CNN that the study's results were "absurd," adding, "This study claims that firearms-related injury plummets 20 percent nationwide when less than one-tenth of 1 percent of gun owners attend this event? That's absurd. You don't have to be a Harvard researcher to see those numbers simply don't add up."
The NRA will hold its annual convention for three days in May at Dallas's Kay Bailey Hutchison Convention Center, and expects more than 80,000 attendees and 800 exhibitors this year.
The NRA has faced increased criticism in the weeks following the Parkland high school shooting on February 14 when 19-year-old Nikolas Cruz is accused of opening fire, killing 17 students and faculty. Cruz purchased an AR-15 assault rifle when he was 18 years old.
Last week, NRA vice president and CEO Wayne LaPierre spoke at an event for the Conservative Political Action Conference and addressed the shooting, aiming blame at the "elites."
"The elites don't care not one whit about America's school system and school children," La Pierre said. "If they truly cared, what they would do is they would protect them. For them it's not a safety issue, it's a political issue. They care more about control and more of it; their goal is to eliminate the Second Amendment and our firearms freedoms so that they can eradicate all individual freedoms."