'Succession' Season 3 Ending: All the Clues the Show Dropped About Tom Wambsgans Betrayal
Succession fans will need a while to recover from the jaw-dropping Season 3 finale. For the past 3 seasons, the Roy family have made it pretty clear they trust absolutely nobody, but none of them, let alone audiences, could have foreseen Shiv's (played by Sarah Snook) husband Tom (Mattew Macfadyen) to be the one to potentially stab her, and her siblings, in the back.
However, if you take a closer look at Tom's journey over the past nine episodes, the show's writers dropped plenty of clues hinting at Tom's impending betrayal. Newsweek has taken a closer look below.
All the Clues Succession Dropped About Tom Wambsgans Betrayal
1. His Loyalty to Logan
At the beginning of Season 3, Kendall (Jeremy Strong) approached Tom and asked him to join his side in the war against his father. After hearing Kendall's case, Tom rejected the offer and made clear his loyalty to the Roy patriarch.
In a savage response to Kendall, Tom said: "My hunch is that you're going to get f*****. because I've seen you get f*****, a lot. and I've never seen Logan (Brian Cox) get f***** once.
He even offered to be the blood sacrifice for Waystar Royco at the beginning of the season, a move which seemed questionable at the time but perhaps it was part of his plan to earn Logan's respect all along.
Shiv also did not seem to be fussed about her husband's potential jail sentence looming over them. She was also unwilling to consider having kids with Tom ahead of his prison stint, only twisting the knife further in Tom's back regarding the state of their marriage.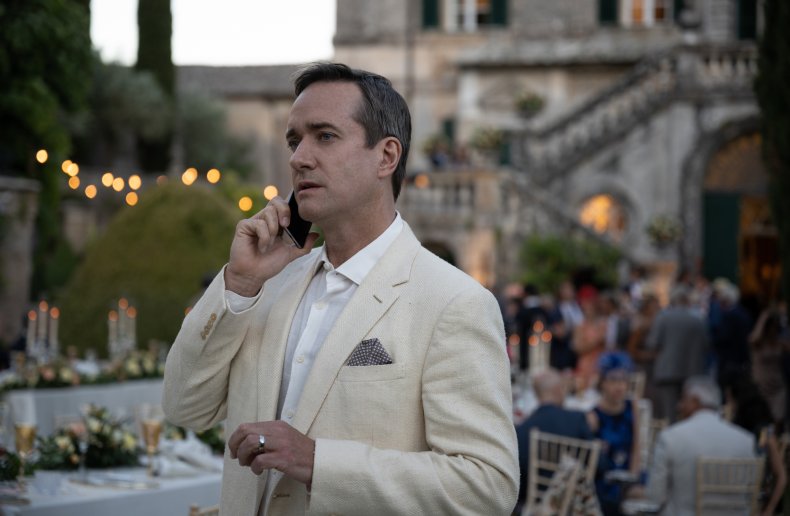 2. Logan's True Son
Throughout the third season, Logan and Tom were not seen in many scenes together but when they were, they seemed to have a strong bond.
When Logan was fleeing the authorities and media attention at the beginning of the season, he requested Tom be at his side with Frank (Peter Friedman) and Karl (David Rasche), not his own children, let alone Tom's wife Shiv.
When Logan had his UTI-induced delusion, it was Tom he asked to be by his side. He even asked Tom to help him to the bathroom and thanked him for coming to his aid, calling him "his son."
Perhaps this entire time Logan was looking towards Tom and recognised lengths he was willing to go to to help Logan and the business. With Logan's trust, it pretty much sets up Tom to be unstoppable.
3. The Roman Mythology
In Episode 4 of Succession Season 3, Tom famously said he would marry Greg (Nicholas Braun) and "castrate" him "in a heartbeat".
Tom was referring to the story of Nero and Sporus. According to Roman mythology, the Roman Emperor Nero's wife, Poppea Sabina died and rumor began to circulate he was responsible for her death. One year later, Nero had Sporus, a young boy who he favored castrated. The pair later married.
In Episode 4, Tom told Greg "Well, Nero pushed his wife down the stairs, and then he had Sporus castrated and he married him instead..." potentially foreshadowing his betrayal of Shiv.
The writers in the Succession Season 3 finale did not forget Tom's allusion to Nero and Sporus's story.
When asking Greg would "like to make a deal with the devil?" without revealing the details of the agreement, Tom taunted: "Do you wanna come with me? Sporus?" suggesting he intended to take Shiv down all along.
4. A Strained Marriage and Sex Vegas
Shiv sealed the deal when she and Tom took a little trip to Sex Vegas in Episode 8.
Trying out some dirty talk, Shiv told Tom she wanted to have his children but did not love him and that she was "too good" for him.
The following day when Tom brought up their pillow talk from the night before, Shiv backtracked on her plans to have children with Tom and shared her intentions of freezing her eggs, ultimately devastating Tom.
Succession fans will remember at the end of Season 2 Tom's patience with Shiv was starting to wear thin. He even admitted to Shiv "I wonder if the sad I'd be without you, would be less than the sad I get from being with you."
Coupled with the fact she wants an open marriage, no children, had little care for Tom's potential prison sentence, and her admission she does not love him, Tom has absolutely nothing to lose. Shiv's selfishness could have given Tom the ammunition he needed.
5. Caroline's Wedding
If you were looking very closely, you may have spotted Tom brushing off Shiv's hand whilst she was speaking at her mother's wedding.
In her speech, Shiv said: "I hope that your marriage, is as rich and happy, rewarding and fulfilling as mine" and placed her hand on Tom's shoulder, but has quick to uncomfortably brush it off his shoulder, only emphasizing the coldness of their relationship.
Succession is streaming on HBO Max now.