The Most 'Succession'-y Things That Happened on 'Succession' Season 3, Episode 3
One of the most intriguing and gripping things about Succession on HBO Max is it exists entirely in a world of its own.
From Logan Roy (played by Brian Cox) telling the FBI to "f*** off", several attempts to blackmail the President, plenty of Roman's (Kieran Culkin) sexually-explicit explanations to convey the seriousness of the situation, to cousin Greg (Nicholas Braun) buying a $40,000 watch because he felt peer-pressured by absolutely no one. Succession is the show that just keeps on giving.
In Succession Season 3, Episode 3, Logan Roy and the entire Roy family, are still at war with rebellious (and often self-destructive) son Kendall Roy (Jeremy Strong). For the past two seasons, we've watched on as the Roy family have dodged every bullet, sabotaged others, and remarkably managed to stay on top. However, by Episode 3, a shareholding meeting is vast approaching, there is below-zero confidence in Logan Roy's leadership and the FBI are hot on Waystar Royco's heels following the cruise line scandal, and the huge cover-up of sexual abuse at the company.
In this week's recap of Succession, it would be a shame not to highlight the most Succession-y things that took place in Episode 3, because there were plenty, ranging from the absurd to the outright hilarious.
Classic! Kendall is Spiralling
"Team Kendall! Team Kendall!" has been pretty much everybody has been chanting since the Season 2 finale of Succession in October 2019, when he declared war on his father, outing Logan and Waystar Royco instead of taking the fall for the cruise line scandal at his father's request.
Episode 1 saw Jeremy Strong make his play for that second Lead Actor Emmy win with the "who said I never killed anybody" line and sinister smile. Episode 2 saw Kendall set up camp in his ex-wife Rava's (Natalie Gold) home and try (and fail) to get his siblings on his side. Now by Episode 3, Kendall is verging on desperate but this is "action stations" and he is all Go! Go! Go! with absolutely no concrete plan.
After an evening of playing "good tweet" "bad tweet" (where his "friends" read out one good tweet and one bad tweet about Kendall and they drink to celebrate the absurdity of it) and shouting "f*** the patriarchy" to a crowd of reporters "just to give them something", Kendall decides its time to "go in" to Waystar Royco, ignoring his sister's pleas to hold off his return until after the all-important share-holder meeting.
However, this is war (has Shiv forgotten?) and Kendall is willing to stoop to the lowest level to win.
As Shiv, who has been appointed President of Domestic Operations, made a speech about the cruise line scandal at the Waystar's Town Hall, Kendall, dressed in a tieless suit, baseball cap and sunglasses pulled out all the stops to embarrass her.
Using several speakers, Kendall arranged for the song "Rape Me" by Nirvana to play over Shiv's speech. The perfectly ironic song choice to destroy a company trying to dismiss all responsibility of sexual assault and rape on their hands. Immature, but it worked.
If that wasn't rogue enough, after getting absolutely torn to shreds on a late-night comedy show (think The Daily Show), Kendall thought it a good idea to appear on the show to address the backlash, a situation that was bound to set him up to fail.
He eventually pulled out from making an appearance thanks to Shiv's scathing letter (more on that later), which only made him look weak, giving the Roy family ammo to make moves against him.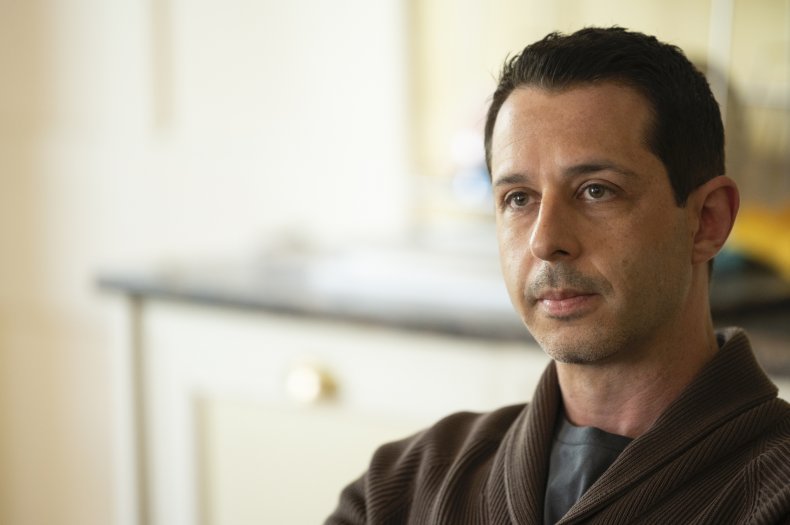 Shiv Making the Shivviest of Moves
Shivvvvv, Shivy, Shivy Shivy really surprised us all this episode with her down-right savage move towards Kendall.
Now, Shiv (Sarah Snook) is known for being ruthless but her scathing attack on Kendall's character was low, even for Shiv. Kendall may have embarrassed her at the Town Hall conference, but he never once publicly called into question her character. Something which Shiv had no qualms about doing in retaliation.
Shiv wrote an open letter to the press, asking for her brother Kendall's privacy to be respected as he was battling with a drug addiction (maybe partly true) and stated Kendall was 'not in his right mind' (who knows nowadays?).
She even pulled out the snakey-est move of all and tried to blackmail her brothers Roman and Conor (Alan Ruck) into signing the letter, stating "Dad thought it was best." However, Connor and Roman abstained from signing, which certainly seems to be working in their favor in the eyes of Logan, who called Roman a "smart boy" for ignoring Shiv.
Did Logan want his kids to sign the letter or did he just want Shiv to self-destruct? We do not know for now but the only person Shiv's actions are hurting is herself.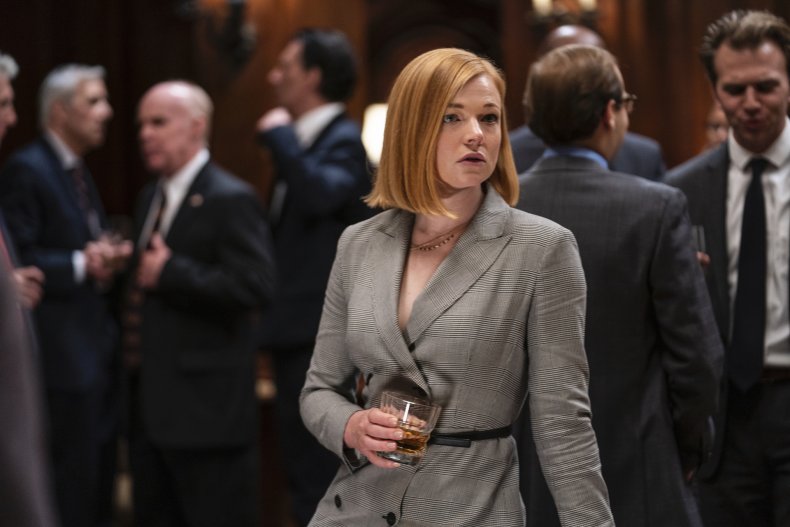 An Un-surprising Power Move is Made
Tom Wambsgans (Matthew Macfadyen) power move in Episode 3 is a stark reminder the Tom we all loved to hate in Season 1 is still buried deep inside of him. Welcome back, Tom!
In Episode 3, Tom looks like he is setting himself up to take the fall for the cruise line disaster and Shiv pretty much lets him (not a shock). However, there is most definitely a bigger agenda on Tom's end at play here.
For now, Tom has most definitely slid into Logan's good books by offering to take the fall for cruises, and risk being sent to jail. However, after making the startling offer, he called an anonymous lawyer — why?
Tom's has got a game plan and we are all just waiting for him to drag Greg in sooner rather than later, after all, "you can't make a Tomlette without breaking a few Greg's."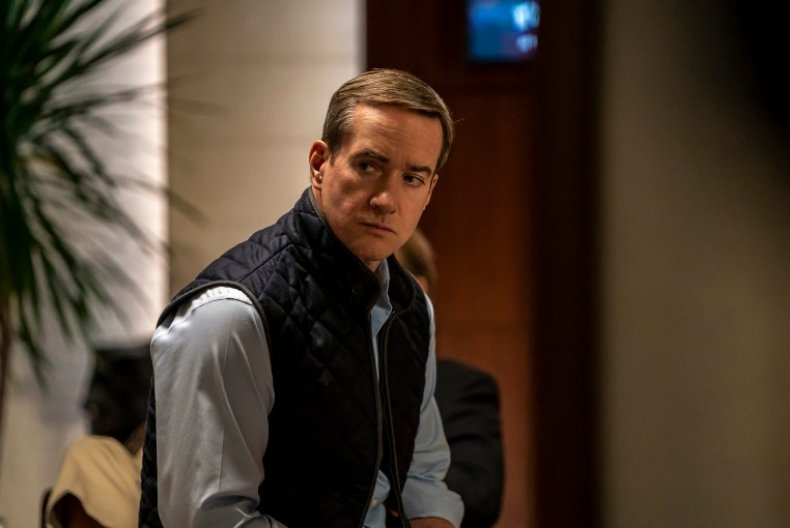 Roman being Roman
Just a little shout out to Roman who never fails to not take things seriously.
Instead of reacting to Kendall's press interviews where he confessed he is "happy in his headspace" and hoped the same for his siblings, Roman was running around asking everybody how their headspace was.
He also kept his cool when Logan threatened to punch Kendall in the nose, with the hilarious response "Well I think that's the grown-up solution that keeps everyone happy."
Other highlights from Episode 3 alone include "Let's all go tickle my Dad's balls" as they headed into a meeting about the company's future, describing Kendall as "trying to kiss or nibble Tom" when they cross paths at Waystar HQ and begging Shiv not to "project" her childhood memories on to him when she makes a bad joke about his sex-life in high school.
Despite all his Roman-isms, he is most definitely the one to watch this season and might actually be daddy's favorite.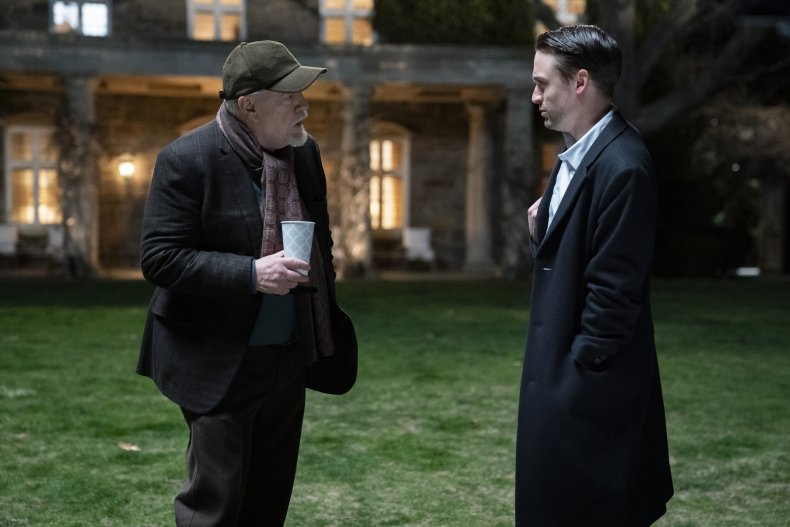 Logan's Iconic Response to the FBI
Gerri Kellman (J. Smith Cameron) was at the end of her tether with Logan Roy in the third episode of Succession.
Serving as the interim CEO, Gerri seems to be the only person with their head screwed on in Waystar Royco. She believed it would be best to do everything she possibly could to save the company and impress the shareholders, instead of playing soldiers and cowboys with Kendall.
So it turns out Gerri's repeated warnings that the FBI would come knocking on Waystar Royco's doors were correct. For the first time in the history of Succession, Logan Roy seemed genuinely rattled, or even terrified.
However, in classic Logan fashion, he asked for his staff to simply tell the FBI to "f*** off" repeatedly but after a stern word from Gerri (Team Gerri!), Logan changed his tune and asked his company to co-operate.
Alas, the third episode of Succession Season 3 came to a close with the FBI raiding the headquarters of Waystar Royco, but what will they find? Find out next week.
Succession Season 3 airs Sundays on HBO and Mondays on NOW TV and Sky Atlantic.