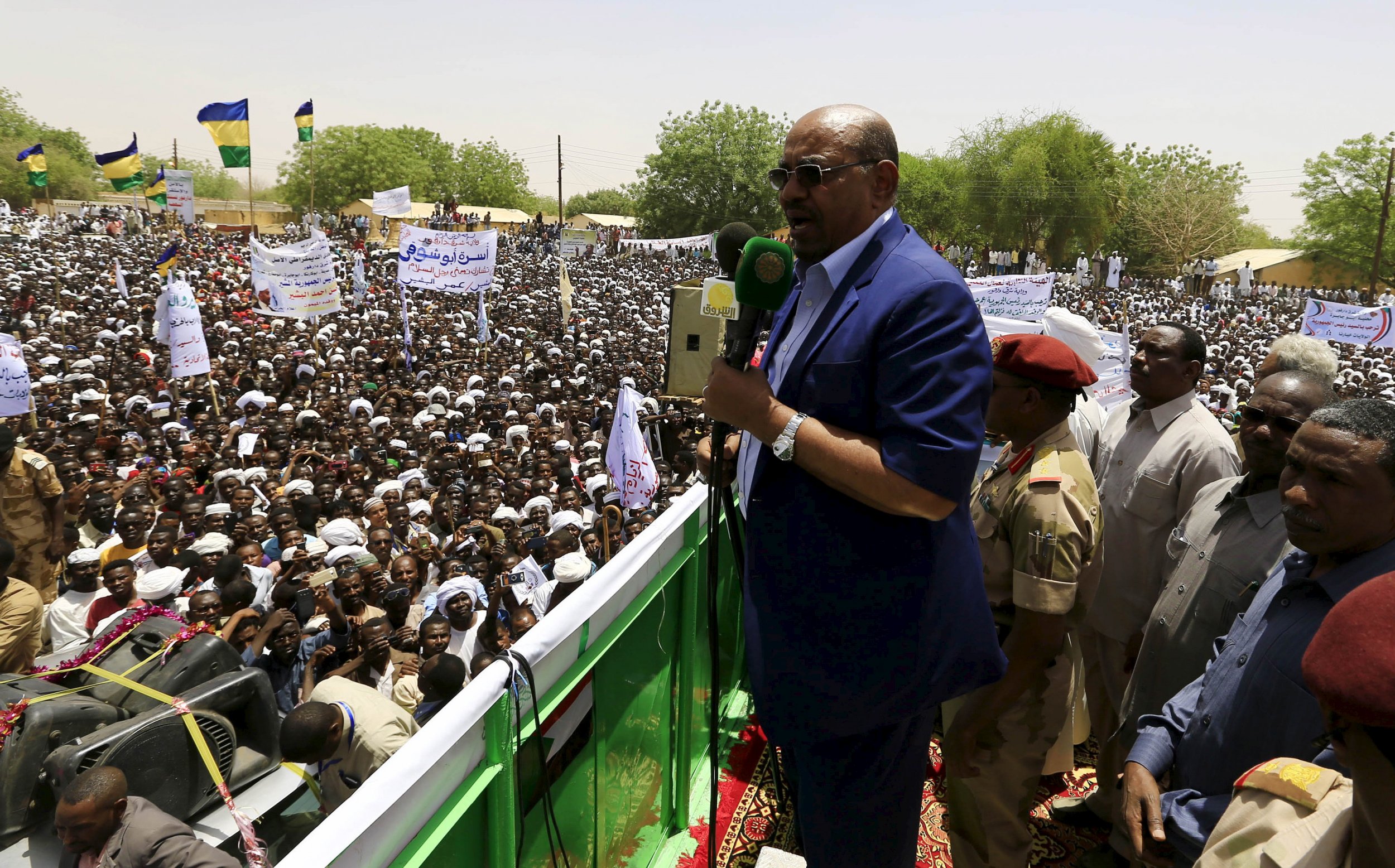 Sudanese President Omar Al-Bashir has said he will leave office in 2020 after 31 years in power during a BBC interview.
Bashir, who seized power in the northeast African state in a military coup in 1989, was re-elected in 2015 with 94 percent of the vote in an election widely discredited by the international community and opposition parties.
"This job is very exhausting but this will be my last term and it will end in 2020," Bashir told the BBC on Thursday. "In 2020 there will be a new president and I will be an ex-president."
The Sudanese leader has been the subject of controversy in recent years after the International Criminal Court issued an arrest warrant for him in 2009. Bashir is currently wanted for trial at The Hague on charges of crimes against humanity, war crimes and genocide relating to the conflict in Sudan's troubled Darfur region . Ethnic Africans rebelled against the Arab-dominated Sudanese government in 2003 and the United Nations estimates that at least 300,000 people have been killed and 2.6 million fled their homes during the 13-year conflict.
South Africa's Supreme Court ruled earlier in March that Bashir should have been arrested when he visited the country in June 2015 for an African Union conference, but the Sudanese president dismissed the ICC as "a politicized tribunal." Bashir said that huge crowds greet him when he visits Darfur and that "these are the same crowds I'm accused of having committed genocide and ethnic cleansing against them." Bashir also put the total number of people displaced by the Darfur conflict at 160,000.
Darfur is set to hold a referendum between April 11-13 to determine whether to keep its current administrative status of five separate states, or to reunite as a single semi-autonomous entity. Local people have rejected the referendum, saying that it will provoke further fighting in the region.