Why 'Suicide Squad' Fans Are Calling For David Ayer's Cut to Be Released
Let it not be said that DC film fans aren't persistent.
After successfully campaigning for the Zack Snyder's director's cut of Justice League to be released in 2021, fans have now turned their attention to the original Suicide Squad.
Directed by David Ayer, the 2016 film followed a group of DC supervillains as they dealt with dangerous threats on the orders of Amanda Waller (Viola Davis), who would kill them if they didn't comply.
The film, which starred the likes of Margot Robbie and Jared Leto as Harley Quinn and The Joker, was universally panned upon release.
And viewers have been trying to persuade Warner Bros to release a new version of Suicide Squad ever since. Here is everything you need to know.
Why are Suicide Squad fans calling for the David Ayer cut to be released?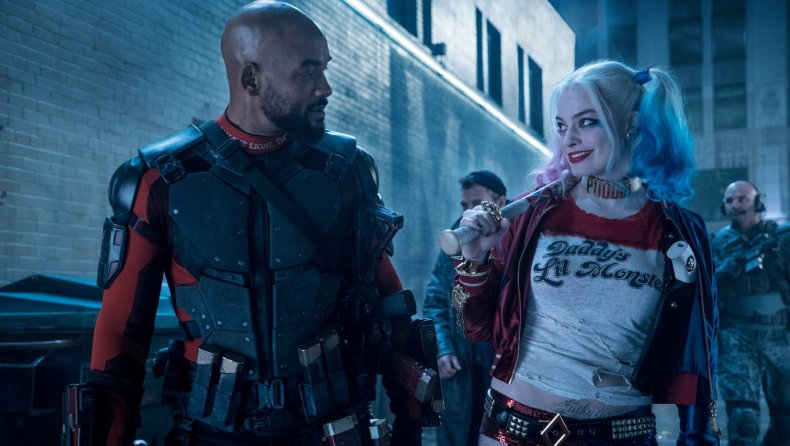 Fans launched the #ReleaseTheAyerCut campaign on social media after the #ReleaseTheSnyderCut campaign worked and it was announced in May 2020 that the director's cut of Justice League would be released on HBO Max.
Snyder's original vision for Justice League was diluted when he left the production in 2017 and reshoots and changes to the script were made under the guidance of his replacement, Joss Whedon.
Director Ayer has claimed a similar thing happened to Suicide Squad, saying the success of Deadpool and the failings of Batman V Superman: Dawn of Justice led to his vision for the film being altered.
On Twitter, the filmmaker told fans in July 2020 that the original trailer for Suicide Squad showed the true vision he intended.
He wrote: "This trailer nailed the tone and intention of the film I made. Methodical. Layered. Complex, beautiful and sad.
"After the BVS reviews shell shocked the leadership at the time, and the success of Deadpool - My soulful drama was beaten into a 'comedy'"
Ayer has been very vocal in his hopes for a director's cut of his film to be released, and has supported fans' #ReleaseTheAyerCut campaign.
In response to one person asking if his original version of the film exists, he said in July 2020: "Cut definitely exists - you'll need to ask @ATT and @hbomax to let it see the sunlight."
And his push for the original version to be released has continued to this day, as Ayer tweeted on November 4 2021 that "no one knows" how good Leto was as The Joker because his film was changed so much.
Sharing a picture of Leto in character, he said: "Jared killed it. But no one knows."
What have the Suicide Squad cast said about the David Ayer Cut?
It's not just the director who has called for the director's cut of the film to be released, as many of the actor's have also voiced an interest.
Leto himself said he'd be keen to try and make the film again, saying on Variety's Award Circuit Podcast: "I would love for him to be able to work on that and make the film of his dreams."
Ray Fisher, who played Cyborg in Justice League, wrote on Twitter in September 2020: "I know what I want for my next birthday: #ReleaseTheAyerCut"
Meanwhile Robbie said on the Happy Sad Confused podcast that she "would be very curious" about seeing the Ayer cut because a lot of what they filmed didn't make it into the final product.
In an interview with The Playlist, Joel Kinnaman, who played Rick Flag, also voiced support for the Ayer cut to be released.
He said: "You always wanna see the filmmaker's cut, you know? It's always a shame when the filmmaker's vision doesn't make it to the cinema.
"Of course, there's always going to be compromise. I find it's the bigger the budget, the bigger the compromise. Usually, that's the case.
"I'm sure [The Ayer Cut] would be much more interesting. David's take on the Joker was really interesting and that didn't really come out in the movie that we saw."
Despite calls for its release, Warner Bros CEO Ann Sarnoff told Variety in March 2021 that it wouldn't happen, stating: "We won't be developing David Ayer's cut."
Newsweek has reached out to HBO Max for comment.