Following the recent death of K-pop star Sulli, Korean authorities are reportedly newly committed to "the eradication and prevention of cyber terror and malicious comments that defame and tarnish the reputation of pop culture artists."
25-year-old Sulli, real name Choi Jin-ri, was discovered at a house in Seongnam, in the Gyeonggi province, on Monday. The K-pop singer, formerly of girl band f(x), had previously spoken openly about the physical and mental ailments she suffered from as a result of malicious comments and rumors spreading about her online.
Her death has shocked South Korea and highlighted the extreme dangers of cyberterrorism and the destructive effects of online bullying.
The Korea Entertainment Management Association (CEMA) expressed its "plan to prevent pop culture artists from being hurt" in a statement released this week, according to Soompi, a Korean entertainment news website.
The organization announced it "will no longer stand by as cyber terror in the form of malicious comments go well beyond what people can accept as public figures and begin to trample people's dignity and hurt their friends and loved ones."
South Korean members of parliament are also said to be joining the effort and are reportedly open to forming a committee to discuss the need for tougher, new regulations to combat online bullying, according to The Straits Times.
The committee is expected to seek proposals for changes in regulation from artists and other professionals in the entertainment industry as well as fans, The Straits Times reports.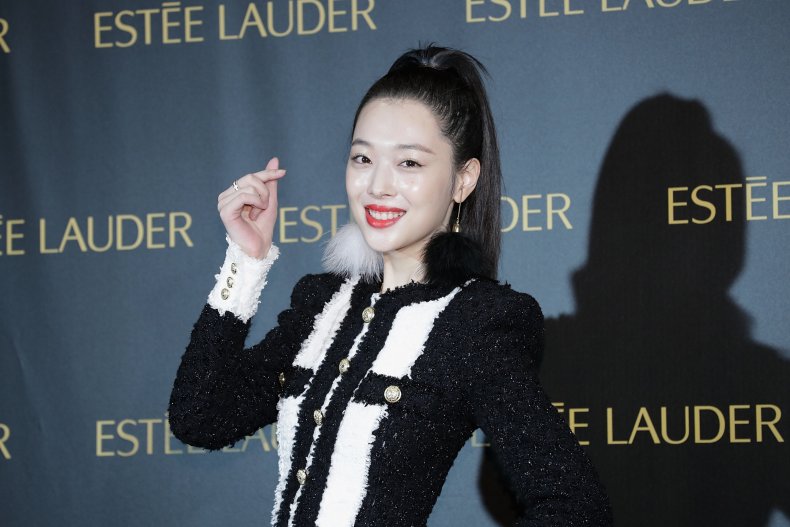 CEMA aims to end cyber violence by reporting any malicious commenters to the South Korean government and petition investigative bodies to take a closer look into cases of cyberbullying so that "the commenters can be strictly punished," the statement said.
The group is also prepared to take "strong legal action on all fronts" against hostile and harmful comments directed at pop culture artists and other professionals in the industry.
"We will no longer stand idly by, and we will do our best to eradicate cyber violence and malicious commenters. As other victims have done in the past, we will take the spreading of rumors and malicious comments and the crimes of the commenters very seriously, and we will no longer overlook these issues," CEMA declared in the statement.
The latest effort is not the first attempt by CEMA to combat cyberbullying in K-pop culture. Back in 2016, the group joined together with the Korea Creative Content Agency (KOCCA) and other artists in affiliated companies to launch "a movement for posting positive comments" and "promote wholesome language on the internet."
But the campaign never got any traction and remained a one-time event, according to the statement.