The 'Sultan of Coins' is Executed for Hoarding Two Tons of Gold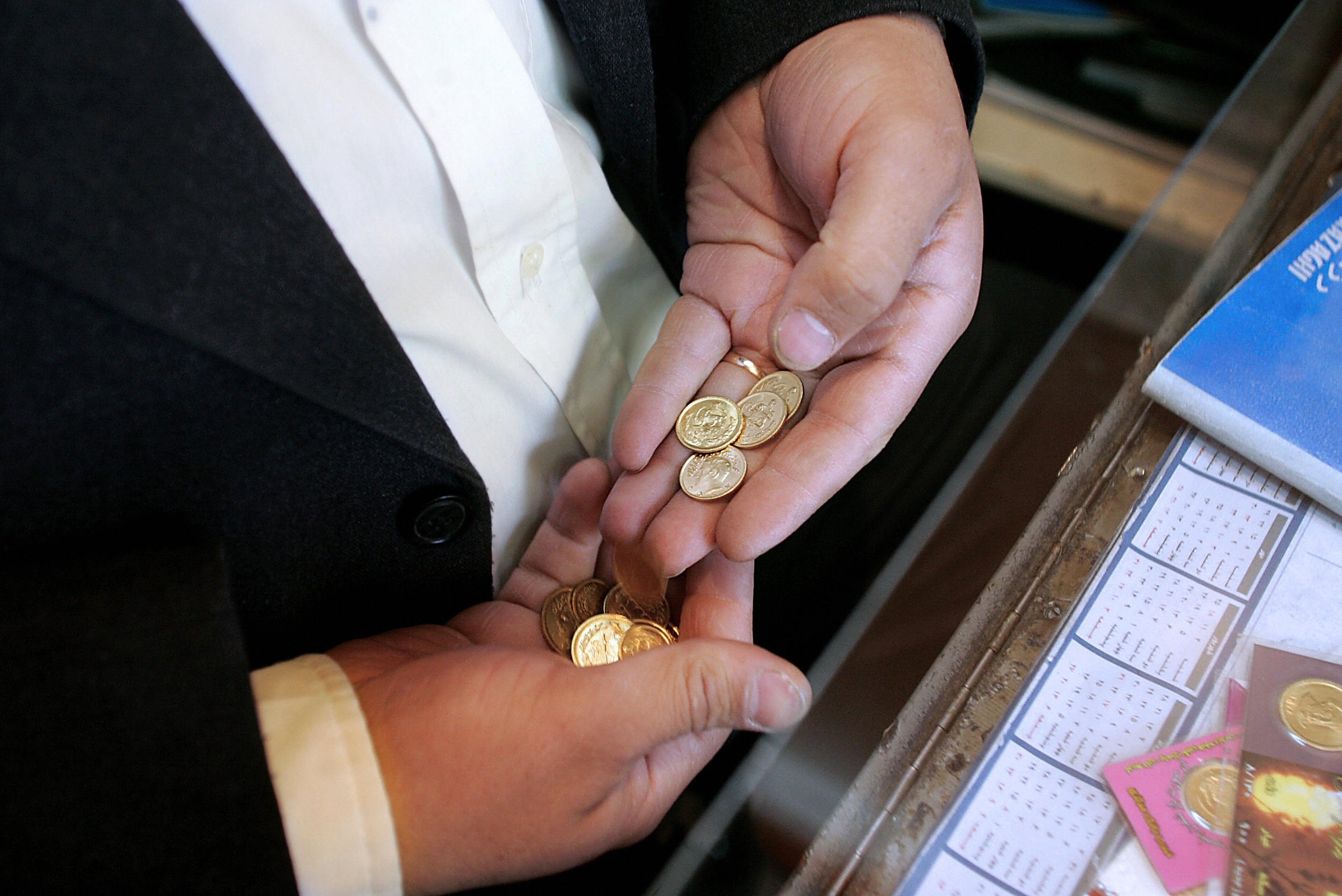 Iran has executed two men convicted of manipulating coin and currency markets.
Vahid Mazloumin and Mohammad Ismail Ghasemi were hanged on Wednesday after they were found guilty of manipulating coin and hard currency markets through illegal and unauthorized deals, Iranian Students' News Agency (ISNA) reported.
Mazloumin, 58, known as the "sultan of coins" was arrested in July for hoarding two tons of gold coins and several of their accomplices have been jailed.
Judiciary spokesman Gholamhossein Mohseni Ejehi said last month the pair were sentenced to death because they had been "spreading corruption on earth."
He said their fate should serve as a "warning to opportunists" who aim to "disrupt the economy" during the time of the "enemy's pressure" on Iran, Radio Free Europe reported.
Many Iranians have stocked up on gold coins and other safe haven investments as the rial has plummeted this year to 135,000 to the dollar from last year's rate of around 40,500.
But the death sentence shows the government's zero tolerance to such measures as it tries to boost its currency in the middle of an economic crisis amid renewed sanctions imposed by the U.S. that are beginning to bite.
U.S. President Donald Trump reimposed the sanctions to push Iran to accept tougher restrictions on its nuclear activity, end its ballistic missile program and stop support for proxies in Middle East conflicts ranging from Yemen to Syria.
There have been a number of protests around the Islamic Republic over the last month and Iran's President Hassan Rouhani has described its economy as being in a "war situation."
The International Monetary Fund (IMF) has predicted that Iran's inflation rate will jump to over 40 percent by the end of the year and that U.S. sanctions will lower economic output down by 1.5 percent this year.