Summer Zervos Files Defamation Suit Against Donald Trump, Three Days Before Inauguration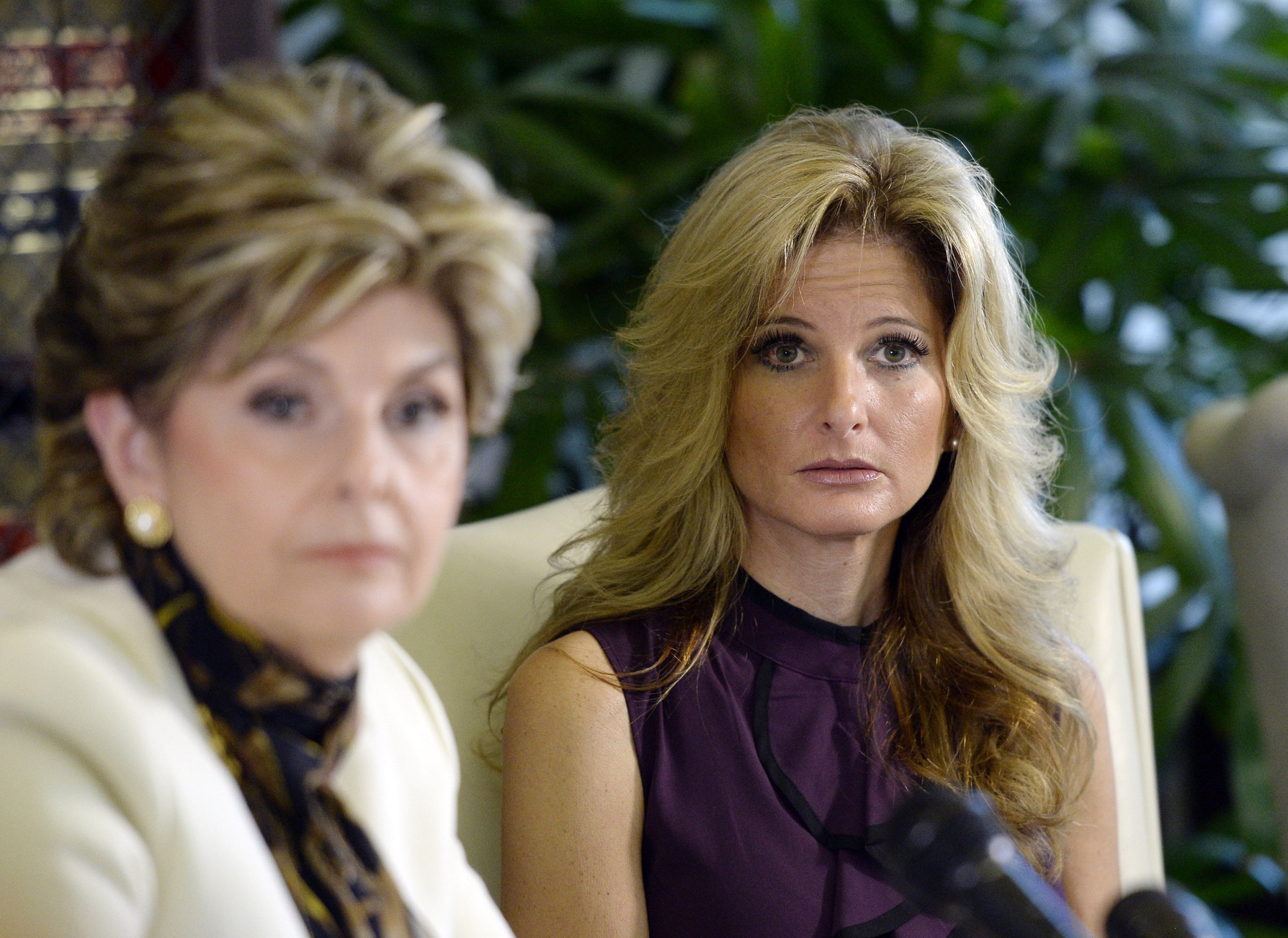 Summer Zervos, one of the more than a dozen women who have publicly claimed that Donald Trump sexually touched them without consent, filed a defamation lawsuit against the president-elect on Tuesday.
Zervos is represented by lawyer Gloria Allred, who spoke alongside her during a press conference in Los Angeles on Tuesday. Zervos, a former contestant on the television program The Apprentice, which was hosted by Trump, claimed last year that Trump kissed and groped her, including touching her breast, and said he pressed his genitals against her during a business meeting. Trump allegedly kissed Zervos twice on the mouth during a meeting at Trump Tower in New York City, and was said to have groped her at a Los Angeles hotel several weeks later.
Shortly afterward, Trump "debased and denigrated Ms. Zervos with false statements about her," the lawsuit says.
Trump later said he had neither met Zervos nor greeted her inappropriately. Trump also said that the experiences alleged by Zervos and other women "never happened" and are "totally false," and he accused them of fabricating their stories. The lawsuit, which also includes a claim for emotional distress, was filed in New York three days before Trump is to be sworn in as president of the United States.
Related: Women journalists share their stories of sexual harassment
There has been no response to the lawsuit from Trump or his transition team.
After the release of a recording of Trump telling Billy Bush, then-host of Access Hollywood, about his conduct toward women—Trump is heard saying, "I just start kissing [women].... Just kiss. I don't even wait" and he said he "[grabs] them by the pussy"—the lawsuit states: "It became clear that Mr. Trump's sexually inappropriate behavior towards Ms. Zervos was entirely consistent with Mr. Trump's own words and with his belief that he had the right to sexually assault women—and even to boast about it."
"Ms. Zervos could no longer rationalize or excuse Trump's behavior by telling herself that his behavior might have been a mistake or an isolated incident for which he might even be ashamed," Allred, reading from the lawsuit, said during the press conference. Allred has also represented a number of other women who accused Trump of sexual misconduct.
Zervos, the lawsuit says, then "saw Trump's behavior towards her for what it was: that of a sexual predator." It goes on to say that Trump's utterances were "not just words or locker room talk, but evidence of his pattern of misconduct towards women."
The lawsuit "seeks to make Donald Trump accountable for the significant damage he has caused Ms. Zervos." However, Zervos is willing to dismiss the lawsuit if Trump retracts the statements he made about her. Zervos said in a statement that she felt she had to "sue him in order to vindicate my reputation."
Zervos also volunteered to take a polygraph exam about her allegations, which she is said to have passed. Allred and Zervos last held a press conference two months ago, when Zervos called on Trump to retract his threat of lawsuits against women who accused him of sexual misconduct.
"I wanted to give Mr. Trump the opportunity to retract his false statements about me and the other women who came forward," Zervos said on Tuesday. Allred said "we've given [Trump] two months" and that "time is up."
Answering questions from assembled reporters, Allred said it's possible her team will subpoena outtakes from The Apprentice, which could show Trump's conduct toward Zervos. "We would certainly seek any and all information and documents, recordings, et cetera, which may be relevant" to the lawsuit, said Allred. Zervos did not take questions.
Allred said she has not had any contact or communications with Trump's attorneys. She added that the Hillary Clinton campaign has not been in contact with her.
Allred and Zervos will be attending the Women's March on Washington on Saturday, along with a number of additional, as-yet-unidentified women who also accused Trump of sexual harassment and misconduct.