Sun Jihai: Chinese Football Needs 'Complete Change'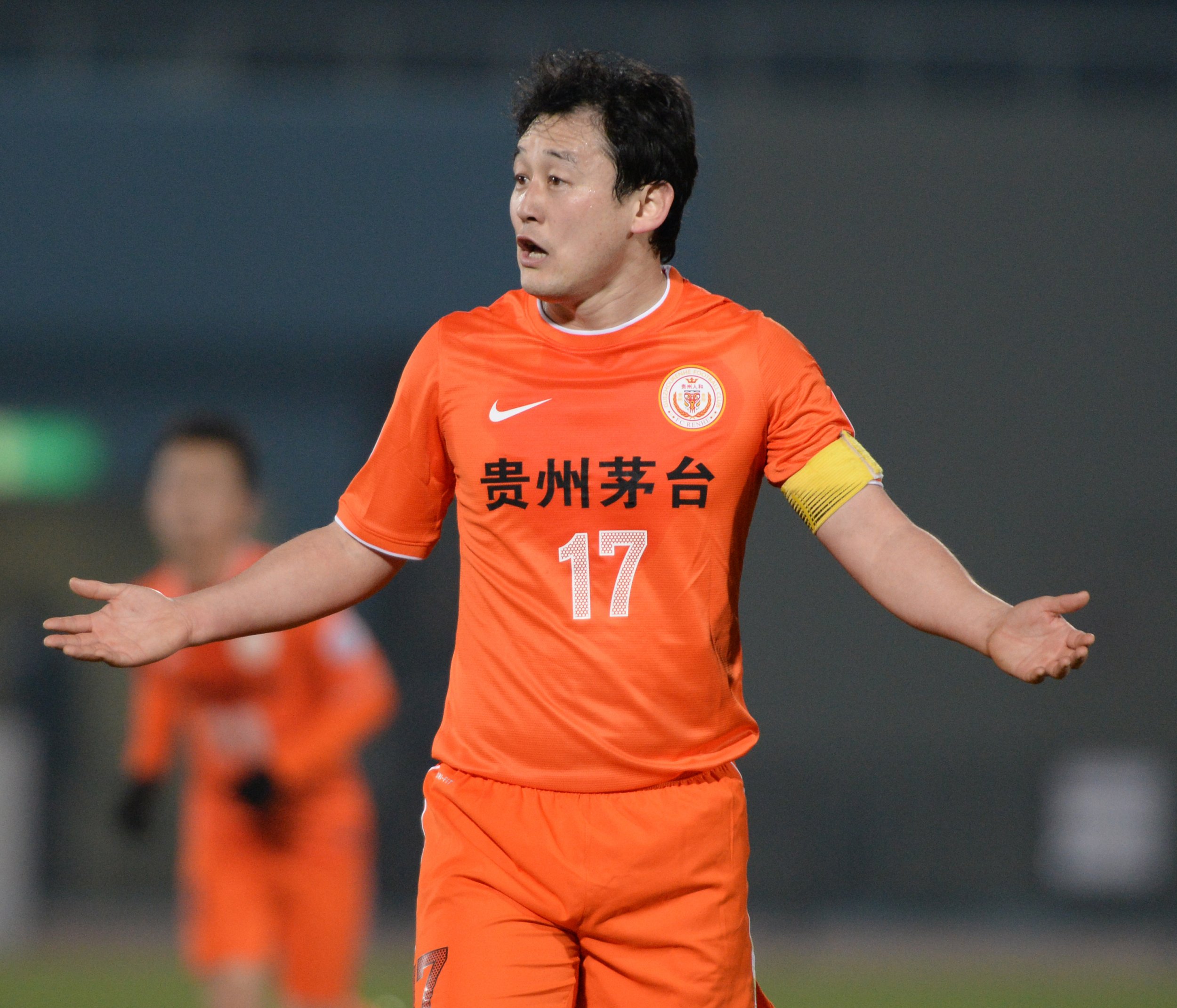 Sun Jihai, Chinese football's most famous export to the English Premier League, has warned that high-profile transfers must be accompanied by investment at the base of the game.
Chinese clubs, and particularly those from the Chinese Super League, the highest level of professional football in the country, possess spending power that poses an increasing threat to Europe's marquee teams.
Oscar, the former Chelsea midfielder, moved from Stamford Bridge to Shanghai SIPG in January for £60 million ($74.9 million), while Chelsea striker Diego Costa was reportedly unsettled by a vast contract offer from Tianjin Quanjian.
In an interview with Newsweek ahead of the new CSL season beginning March 3, Sun, who became one of the first Chinese players in English football when he moved to Crystal Palace on loan from Chinese club Dalian Shide in 1998, also suggested that wage disparity between foreign imports and Chinese players could be leading to tension.
"High-profile foreign players and coaches coming to China, I think it is good for Chinese football," says Sun, who was most famous for his six-year spell at Manchester City.
"But to change so crazily with foreign coaches and players is not great. Complete change is also needed at the bottom with youth training, coaches and referees. To have a good football atmosphere in China is far more important than the effect of foreign players and coaches. If high-profile foreign players show their extraordinary ability, it's OK. But many foreign players' performance does not reflect the high price. Foreign players on high salaries can make low-paid Chinese players unhappy."
In January, the BBC reported that China's General Administration of Sport would place spending caps on CSL teams. In another startling January move, Carlos Tevez, another former Manchester City player, moved from Boca Juniors in Argentina to Shenhai Shenhua in a deal initially reported by The Guardian to be worth £615,000 a week in wages. Tevez later denied he was earning that much. Sun believes transfer fees in Chinese football will move back into the normal range with time.
"The wages and investment will slowly return to normal, which will especially benefit youth training," Sun says. "If many talented Chinese players show up, the demand for high-profile foreign players is reduced. I cannot imagine what Chinese football will look like in 2030 if the current trend continues. China should be focusing on the football basic work, like training players, coaches and referees, building more pitches. Let the children like and play football. Then the fan culture should be more healthy. We have huge work to do, but Chinese football can be improved."
China is believed to be planning a bid to host a future World Cup, with the eventual aim of becoming a "world football superpower" by 2050 laid out in a document published by the Chinese Football Association in April 2016.