Sun-Maid Pulls Baseball Sponsorship After Team Airs Memorial Day Montage Likening Alexandria Ocasio-Cortez to Kim Jong Un, Fidel Castro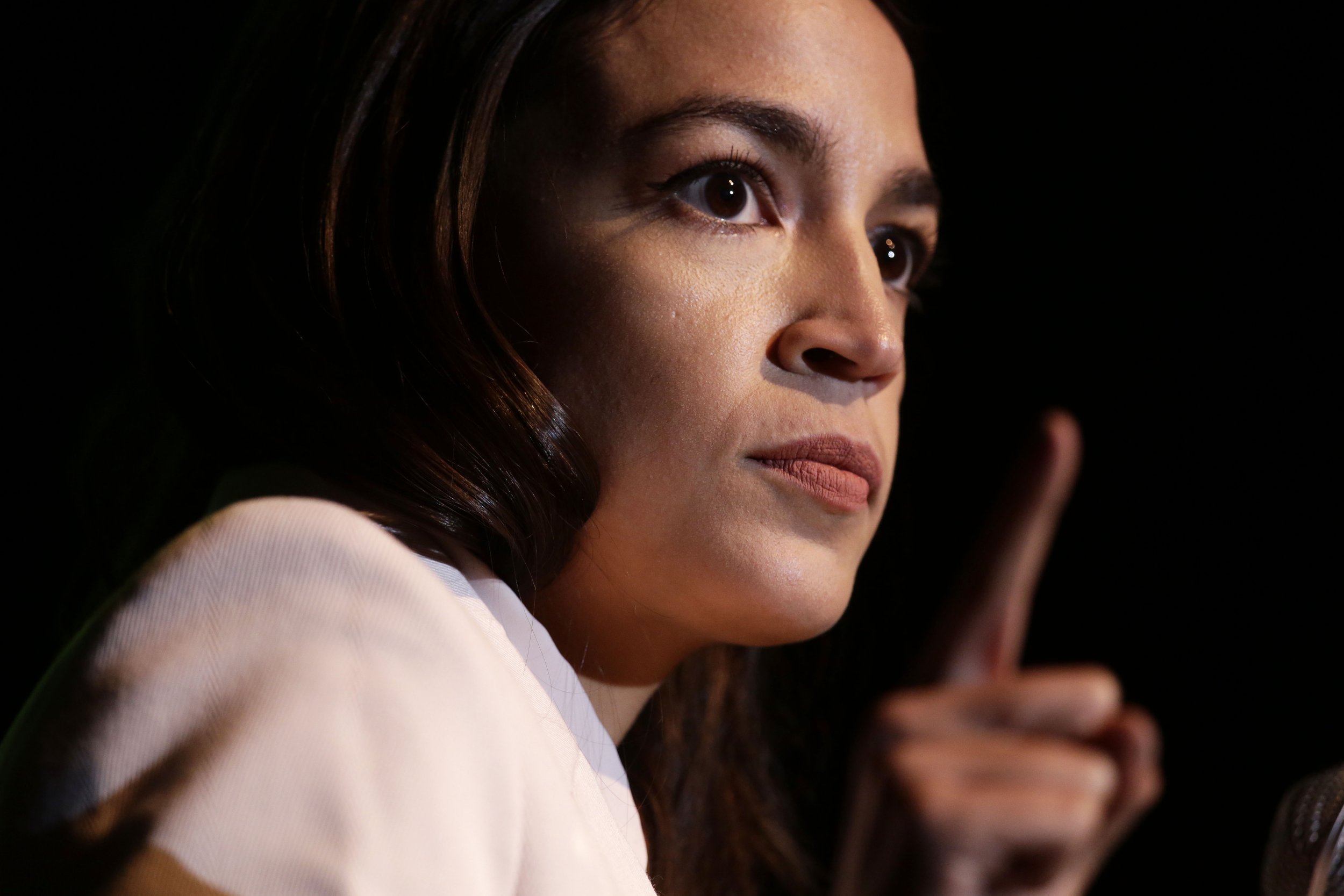 The popular California based raisin brand Sun-Maid have pulled their sponsorship deal with minor league baseball team Fresno Grizzlies after it aired a video at their stadium which equated New York congresswoman Alexandria Ocasio-Cortez to Kim Jong Un and Fidel Castro.
The Grizzlies, a Class AAA affiliate of the Washington Nationals, was heavily criticized after it aired the three-and-a-half-minute video as part of its Memorial Day tribute on its scoreboard at Chukchansi Park between games.
During the video, excerpts from former President Ronald Reagan's first inaugural speech were played. At the point where Reagan talks about "enemies of freedom, those who are potential adversaries," an image of Ocasio-Cortez is shown alongside the North Korean dictator and the former president of Cuba.
The team apologized for the incident which it said occurred because no one watched the full video which was "carelessly taken from YouTube" before it was shown at the stadium.
Sun-Maid have now announced it is terminating its partnership with the Grizzlies in the wake of the video. "We are deeply disappointed by the Memorial Day tribute video the Fresno Grizzlies aired on Monday," a Sun-Maid spokesperson told The Fresno Bee.
"Sun-Maid does not support the views or sentiments expressed in the video, nor does it condone the airing of it. While the Grizzlies have apologized for this mistake, we are standing on the side of what we believe is right and terminating our sponsorship of the team."
In a statement, the Grizzlies said it has apologized to Ocasio-Cortez for the incident and that the employee responsible for finding and viewing the video has been reprimanded.
"What was supposed to be a day to remember those who made the ultimate sacrifice in service to our country was overshadowed by a grievous error for which we are truly sorry," the statement said. "The criticism we have received is deserved.
"We understand the dangers and ramifications of what was shown. We have publicly apologized to Congresswoman Ocasio-Cortez. Regardless of your political viewpoint, we believe that all people who dedicate their lives to public service deserve respect.
"We fully acknowledge that nothing we say at this point can take back the harm and pain that this has caused. We have implemented new internal protocols to ensure that this never happens again."
In a series of tweets, Ocasio-Cortez said the video which essentially described her as an enemy of the country is another example of actions which result in her receiving death threats.
"What people don't (maybe do) realize is when orgs air these hateful messages, my life changes bc of the flood of death threats they inspire," she tweeted.
"I've had mornings where I wake up & the 1st thing I do w/ my coffee is review photos of the men (it's always men) who want to kill me. It happens whenever Fox gets particularly aggressive + hateful, too. Young interns have to constantly hear hateful messages (far beyond disagreement) from ppl we don't even rep. All of this is to say that words matter, and can have consequences for safety," Ocasio-Cortez said.