Sunny Hostin Slammed Over 'I Don't Understand Black Republicans' Remark
Talk show host Sunny Hostin of ABC's The View was slammed online after saying Friday that "Black Republicans" were an "oxymoron."
During one of the show's segments, Hostin, along with co-host Ana Navarro and guest co-host Lindsey Granger, discussed Karine Jean-Pierre and her relationship with CNN journalist Suzanne Malveaux. Jean-Pierre was recently appointed as the new White House press secretary.
The hosts debated whether or not Jean-Pierre and Malveaux's relationship may be a conflict of interest given their roles, but the debate shifted to a discussion of Fox News host Sean Hannity, who spoke frequently with former President Donald Trump when he resided in the White House.
"I know this may be a novel idea for somebody who's a supporter of Trump," Navarro began when Granger quickly stepped in.
"Have I ever said I was a supporter of Trump?" Granger asked. "There are many things that I don't stand by that Trump did. Trump has done things that are racist. I'm a Black woman first, so always understand that."
Granger then said that she does have some conservative values when Hostin commented, "I feel like that's an oxymoron, a Black Republican."
"You feel like that's an oxymoron? Why? Your friend right here is a Republican," Granger said, pointing to Navarro.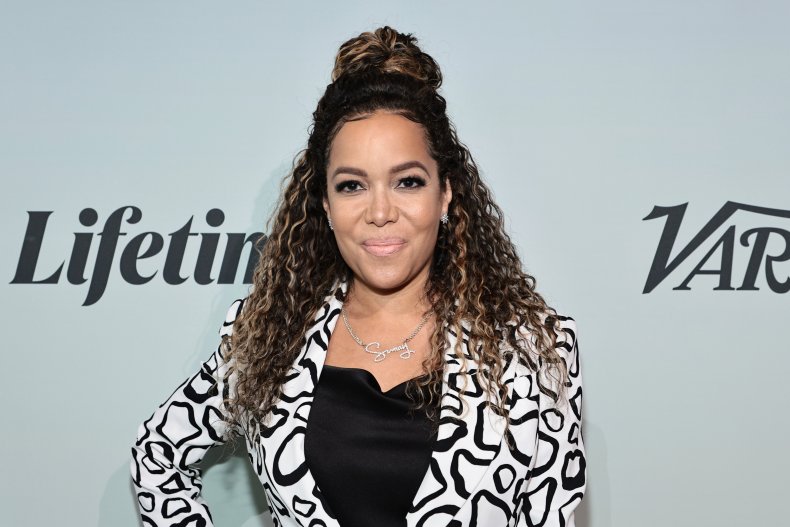 Hostin responded: "I don't understand either of you. I don't understand Black Republicans and I don't understand Latino Republicans."
Newsweek reached out to a representative for ABC Network for additional comment.
The internet quickly responded to Hostin's comments, slamming her for the statement.
Twitter user Jennifer-Ruth Green, who is running for Congress in Indiana's 1st Congressional District, tweeted: "Hi, @sunny. I'm Black and a proud Republican. I was raised to love America and value the principles of faith, family, personal responsibility, and service to country. I just wanted to introduce myself."
The Hodgetwins, conservative comedian brothers Keith and Kevin Hodge, tweeted: "Sunny Hostin trending for all the wrong reasons. Black & Brown people are not allowed to be Republican? What a racist thing to imply, what a fool!"
Political commentator Dave Rubin tweeted that he would donate $10,000 to a charity if Hostin were to debate Candace Owens on The View. "Anyone else willing to toss in some cash?" he asked.
Owens responded to him on Twitter, writing, "This will never happen. The Left doesn't debate because they lie. Easier to stay in a safe space to lie than to confront the truth."