Super Bowl 2018 Ratings: Numbers Dip for Philadelphia Eagles Stunning Victory Over New England Patriots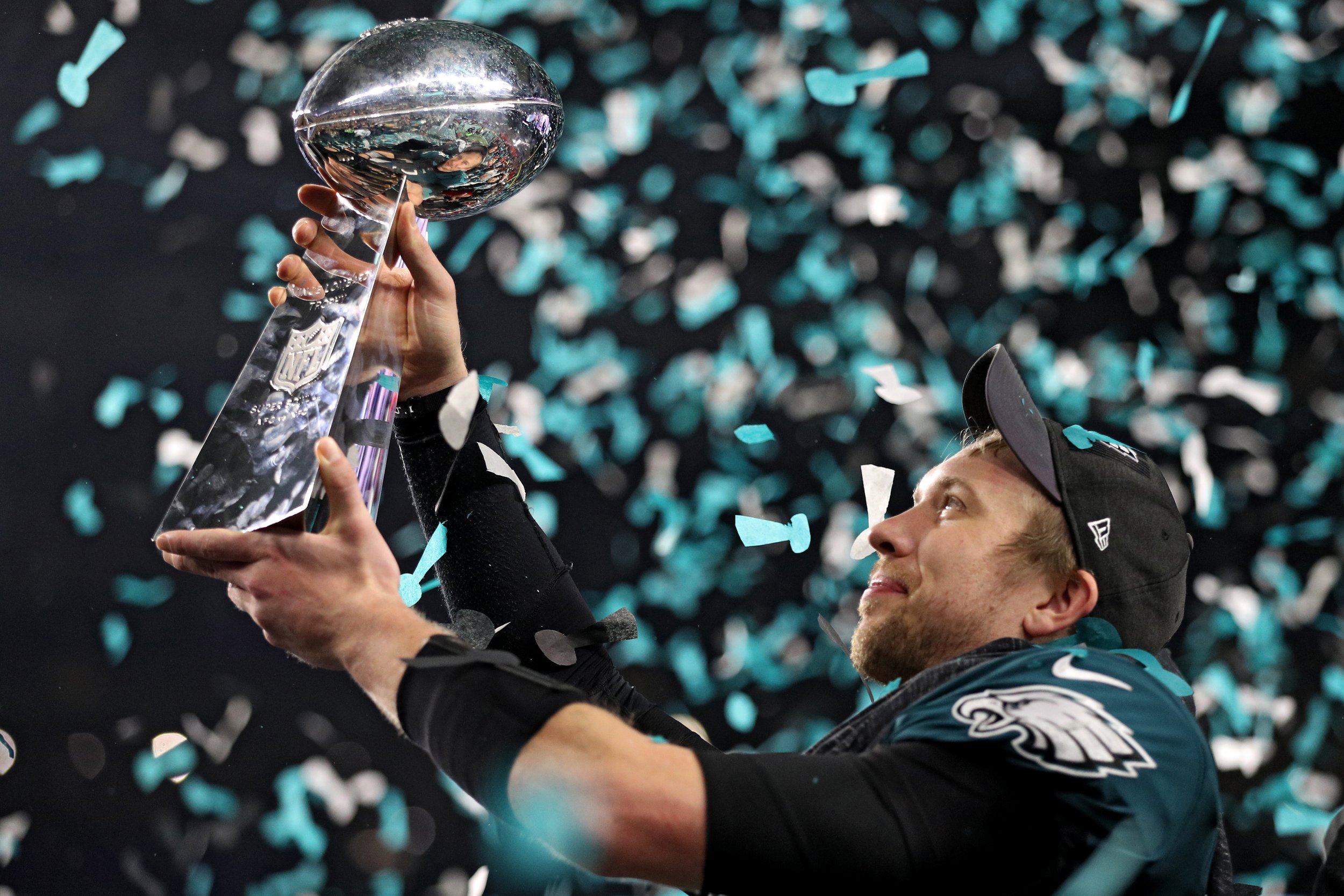 As Super Bowls go, it was tense and exciting—everything the season-end matchup should be. The underdog Philadelphia Eagles outlasted the New England Patriots by a score of 41-33, making it the highest-scoring Super Bowl ever.
It was not, however, the highest-rated Super Bowl. According to The Hollywood Reporter, it registered averaged a 47.4 overnight rating, which is down 3 percent from 2017—the lowest figure since 2010. On the other hand, as Deadline noted, that figure is up nine percent from the last time the Eagles and Patriots played the Super Bowl in 2005, a result, perhaps, of the many streaming options now available to viewers.
Ad Week took an early look at which local markets had the highest ratings for the big game, and Buffalo—not Philly or Boston—came out on top. More total people watched in the cities with teams in the game, but a 56.4 rating means a massive percentage of Buffalo tuned in. The top 10 markets after Buffalo, according to Ad Week, were Philly (56.2 rating), Boston (55.9), host city Minneapolis-St. Paul (54.9), Pittsburgh (54.9), Norfolk (53.9), New Orleans (53), Providence (52.5), Milwaukee (52.3), Seattle (52.2) and Kansas City (52.2).
Heading into the big game, it was expected that ratings for the Super Bowl would be down, considering regular season ratings had dipped by ten percent. Still, it's nearly certain this year's Super Bowl attracted more than 100 million viewers. And even with overall ratings slipping for the NFL, the event still ranked 37 out of the top 50 most-watched broadcasts of 2017.