Yes, the Halftime Performers at the Super Bowl Do Get Paid—But Not Much
Dr. Dre is the halftime show performer for Super Bowl LVI—and will be joined at the SoFi Stadium in Los Angeles by Snoop Dogg, Eminem, Mary J Blige and Kendrick Lamar. At any other time, getting that many legendary artists on one stage would cost a fair amount, but not for the NFL.
Like previous halftime performers such as Madonna, Beyoncé and Prince, Dre will not be paid much for the Super Bowl show. It has been widely reported that Super Bowl halftime performers do not get paid anything at all. This is not quite accurate, but the amounts involved are next to nothing for these A-list music acts.
The NFL's check will not be a major concern to Dr. Dre—whose net worth was $800 million in 2019, according to Forbes—but the question of who does and doesn't get paid for the Super Bowl halftime show has become more contentious in recent years amid a row over dancers' pay.
How Much Do Halftime Performers at the Super Bowl Get Paid?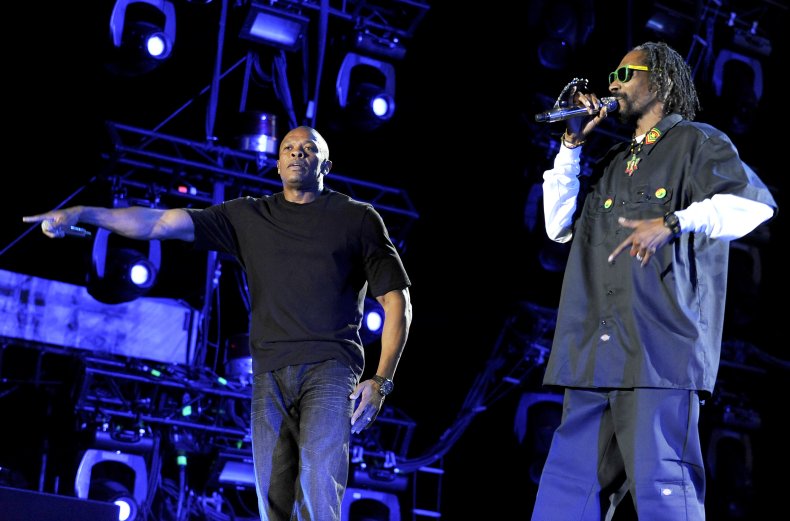 The NFL's vice president of communications, Brian McCarthy, says: "The NFL covers all costs associated with the show and does pay the performers' union scale. There is not an appearance fee, but the artists are indeed paid union scale."
"Union scale" is the minimum amount that bosses have to pay performers, as dictated by their union. According to Digital Music News, the rates are determined by the Screen Actors Guild (SAG-AFTRA), which also represents dancers and recording artists. The fees are paid to the union, which then distributes them to the performers.
The 2020 Jennifer Lopez and Shakira Super Bowl halftime show cost around $13 million, Esquire reported. This would put it under the SAG-AFTRA basic agreement for performers, which covers anything with a budget over $2 million.
Under that agreement, as of June 2021, a performer is paid $1030 a day.
The NFL also pays travel fees and expenses for the stars of its show. However, this doesn't covers the millions that singers and their record labels often pump into their Super Bowl performances. Even during the 2021 Super Bowl, when COVID restrictions meant the set was not as lavish as in previous years, the Weeknd's manager told Billboard the artist invested $7 million of his own money on top of the $10 million budget.
For dancers, it's slightly different. Under the SAG-AFTRA agreement, dancers should be paid between $788 and $1030 a day, depending on how many are in a routine. As the Super Bowl show tends to have a lot of dancers, the lower number is more likely. Dancers are also paid $607 a day for rehearsals.
However, the paid professional dancers who appear on stage—usually around 100 of them—have traditionally been accompanied onto the field by unpaid dancers who are considered "volunteers."
This practice has sparked criticism of the NFL. Jana Fleishman, executive vice president of strategy and communications for Roc Nation, which produces the show, told the Los Angeles Times this week: "The professional dancers are completely separate from the volunteer-based, non-choreographed field cast.
"As in years past, it is completely up to the volunteer candidates to participate. Volunteers are not asked to learn choreography."
After last year's show, when it was reported that unpaid dancers were working alongside paid ones, SAG-AFTRA released a statement saying it had held a meeting with the show's producers. In future, the union said, "no professional dancers will be asked to work for free as part of the halftime show. SAG-AFTRA will be advising our professional dancer members that they should not be rehearsing or working on the Super Bowl halftime show without compensation."
The performers who are not SAG-AFTRA members will be paid $15 an hour to work as "field cast participants."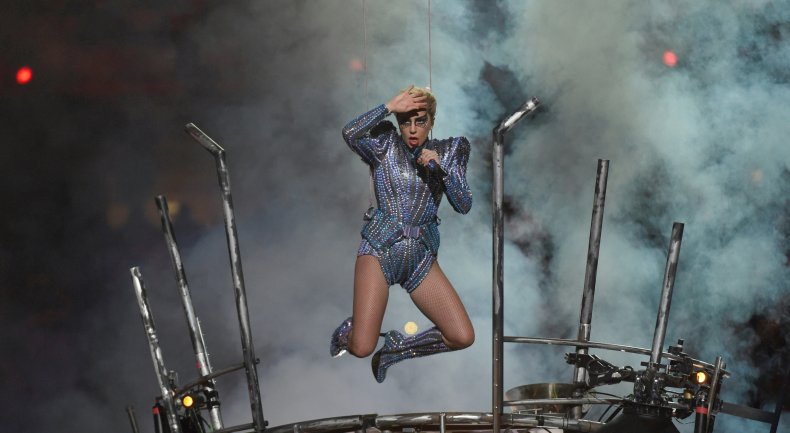 Why Do Singers Perform at the Super Bowl for So Little Money?
When it comes to the A-listers, what they lose in fees from the NFL they gain in a bump to their earnings after being broadcast into the homes of millions for one of the most-watched TV events of the year.
In the wake of Lady Gaga's performance in 2017, her Joanne album shot back up to No 2 in the Billboard charts, rising 60 places four months after its release. Searches for her tour tickets also increased by 10,000 percent, according to StubHub. Forbes reported that Maroon 5 were able to increase their per-city average on tour from $200,000 to $1.7 million after their halftime show in 2019.