Man Donates 'Super Kidney' to Wife on Wedding Anniversary, Saves Her Life
A married couple in Oregon had a rather unconventional anniversary celebration when Jim Stipan became a "miracle" organ donor for his wife Maureen Stipan on their 36th wedding anniversary.
Maureen has type 1 diabetes, which affected her kidneys, leading to stage four kidney disease, making a kidney transplant necessary. Type 1 diabetes is less common than type 2, with just eight percent of those with diabetes having type 1.
Since they were not related by blood, it was unlikely that Jim would be a match for his wife but the pair beat all odds and Jim was a match and he was able to donate a kidney to his wife. According to local news outlet Fox 12, their doctor said he had never seen anything like it in the 20 years he had been practicing medicine.
"Our prayers were answered that it was me and it just made everything so simple for our family," Jim told Fox 12. "When you watch somebody with kidney failure, it's so painful to watch."
According to the report Maureen had been suffering from severe back pain, a permanent feeling of being cold, exhaustion and she was unable to hold food down.
What makes their story even more special is that the first date for surgery was June 7, which just so happened to be the couple's 36th wedding anniversary. They met as children in a Chicago suburb, where they grew up across the street from one another.
The surgery was a success and Maureen no longer has kidney disease. In fact, she calls her new kidney a "super kidney" thanks to how well it's been working out.
"We gave each other a kiss and kind of just smiled at each other, like it happened. And they said he gave me a super kidney, like this thing is working overtime," she told Fox 12. "I feel so much better I can't even explain it. And not just to mention the emotional connection because he did that for me."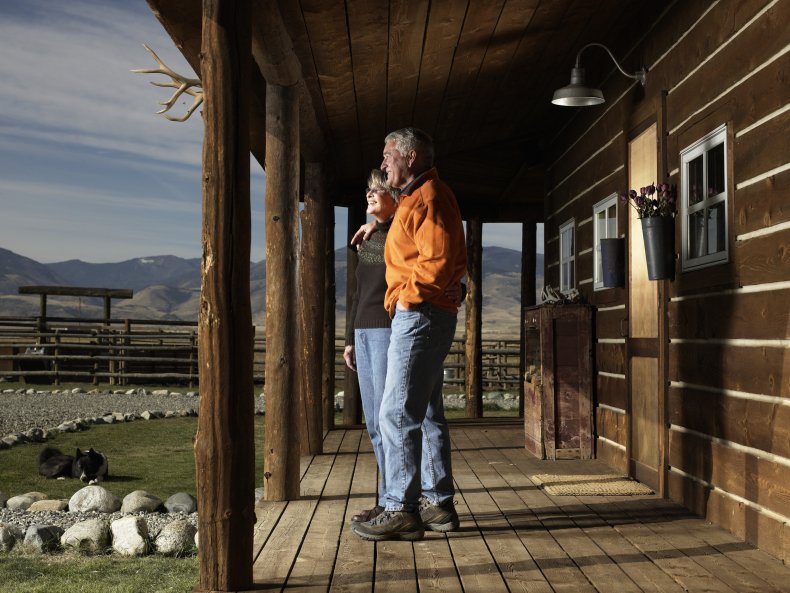 Now, the couple is planning a Hawaiian vacation, and while Maureen said she expects to feel healthy in a few months, she does have another major surgery in the future. According to the report, Maureen is currently on a waiting list for a pancreas transplant to further help her type 1 diabetes.
Last year, a British woman was left searching for her biological father in a bid to find a match for a bone marrow transplant. The woman was a 50 percent match with her mom and her half-siblings, so she had hopes that her biological father would be a match.
The woman had never met her father and the only thing she knows about him is that he lived near her childhood home in the town of Northampton, and was thought to still reside there.