When Will Super Nintendo World at Universal Orlando Open? Details Revealed For Epic Universe Theme Park
Super Nintendo World will open at Universal Studios Orlando in 2023, Comcast has confirmed. In 2018, Universal Studios purchased a 400-acre lot opposite the Universal Orlando Resort park as part of its Epic Universe expansion. Now, it has been confirmed that Super Nintendo World will open within the Epic Universe park.
Brian L. Roberts, chairman and CEO of the Comcast Corporation, confirmed that the park will open in Orlando in 2023 during an earnings call on Thursday, January 23.
Super Nintendo World will first open at the Universal Studios park in Osaka, Japan, ahead of the Tokyo Summer Olympics 2020. The park will feature a real-life Mario Kart and character-themed "power up bands" that allow guests to collect digital coins and compete against each other.
As well as the expansion in Orlando, Super Nintendo World will eventually open at Universal Studios in California and Singapore.
Speaking about the new Super Nintendo World, Stephen B. Burke, Senior EVP & Chairman, NBCUniversal at Comcast Corporation, said: "It's up there with Harry Potter, which in some of our parks, Harry Potter drove incremental attendance of about 2 million people. So Nintendo is in very rarefied air. And the attraction that we're building in Osaka is spectacular.
"From a creative standpoint, it's really unbelievable, and that opens sometime midyear this year in Osaka and then we're going to bring it to Hollywood, and we're going to bring it, obviously, in the fourth gate in Florida. So I think Nintendo is going to be potentially a big accelerator of growth in the theme park business."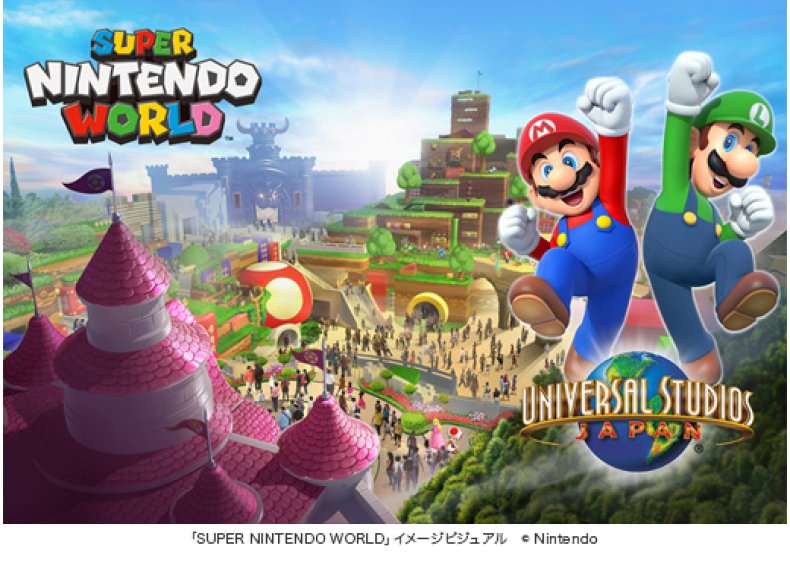 When announcing the opening on Super Nintendo World Japan, Nintendo and Universal Studios released a trailer with an original soundtrack "We Are Born to Play" by Galantis ft. Charli XCX. A press release described Super Nintendo World as: "an expansive, highly themed and immersive land featuring Nintendo's legendary worlds, characters, and adventures. Guests will feel as if they are playing inside their favorite Nintendo video games–in real life.
"It will be filled with incredibly fun rides, shops, a restaurant and interactive gameplay throughout the land. And there will be something for everyone, regardless of age or gaming experience."
Another new addition to the Universal Studios Orlando park will be a Pokemon-themed area that will open at the KidZone sometime during 2020, as well as a Jason Bourne-themed live-action stunt show and more than 2,000 hotel rooms. Universal Studios' Hollywood location will also get a new Secret Life of Pets-themed ride.
Furthermore, Universal Studios will open its largest-ever park in Beijing in 2021, which will feature attractions based on movie franchises including Harry Potter, Transformers, Minions, Jurassic Park, and Kung Fu Panda Land. Unlike other Universal Studios parks, the two-thirds of the Beijing resort will be indoors, due to the location's cold weather.