Super Seducer: The 'Pick-Up Artist' Game Activists Describe As 'Absurdly Sexist'
In the #MeToo era, a game created by a notorious "pick-up artist," where men use psychological tricks to get dates with women, was never going to get released quietly.
The game, Super Seducer: How to Talk to Girls, was designed by self-proclaimed British "pick-up artist" Richard La Ruina, and released on Tuesday. It is billed as "the world's most realistic seduction simulator."
According to the game's description, players are put into everyday scenarios, including the office, and are allowed to "do practically whatever you want, to see how it plays out with beautiful women."
As players try to snag potential love interests, La Ruina's character provides feedback, "delving into the psychology and the hundreds of hidden secrets that separate seduction masters from everybody else."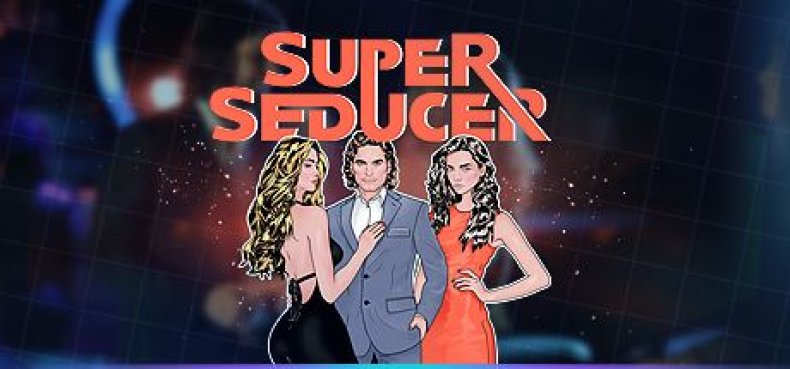 "Here's the bottom line: if you make the right choices in the game, you'll make the right choices in your life," its creator promise.
The game has received polarized reviews after it was made available on desktop computers via Valve's Steam platform. Sony, however, announced last week that it had dropped plans to release the Game on PlayStation 4.
Sony declined to elaborate on why it dropped the game, though it not's beyond the realm of possibility that Super Seducer was axed to avoid appearing tone deaf post-#MeToo. As consent, harassment and interpersonal relationships are under the microscope more than ever, brands want to appear to be on the right side of history.
While one reviewer on Steam commended the game for being "very informative and educational," sarcastic comments such as "I used to be a virgin, but after playing this game for one hours suddenly I have 20 girlfriends [sic]" show that the game's "very positive" score on Steam isn't entirely watertight. (Steam didn't respond to a request for a comment.)
Feminist campaigner Carys Afoko doesn't see Super Seducer as a joke. She has labelled the game "toxic" and launched a petition calling on Steam to remove it from its virtual shelves. At the time of writing this, the petition had over 1,500 signatures.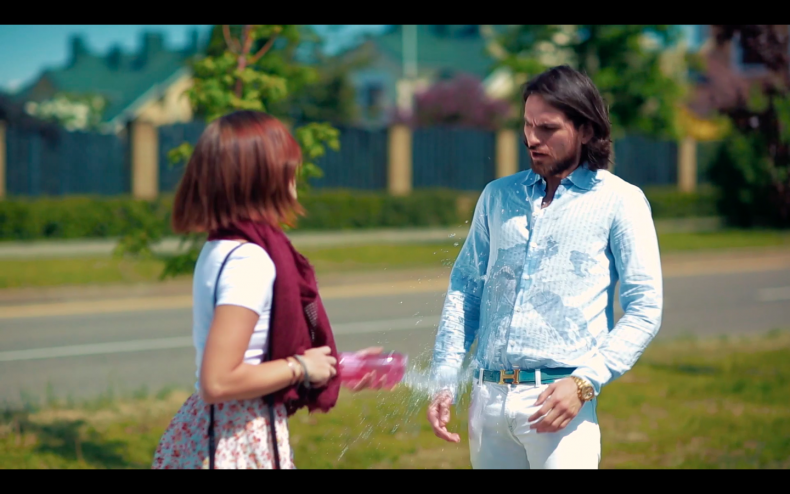 Some Steam users mirrored Afoko's concerns. "So Steam is now selling lessons on how to harass people?" wrote Revolver Joninator according to Motherboard, adding, "Cool."
La Ruina stands by his game and wants to see it released on Xbox Live. Microsoft confirmed that the title is not approved for release on the Microsoft Store, which includes the Xbox platform.
"I think that the response is hysterical and misinformed," La Ruina told Newsweek. "As a very experienced dating coach, I could have shown techniques in the game that really are manipulation. Dark seduction secrets that involve hypnosis, neuro-lingustic programming, and CIA coercion techniques.
"I know them all, but I don't teach them or show them. I show an honest approach, where the right answer is always to tell the truth, whilst exhibiting attractive qualities," he continued.
La Ruina highlighted that there is "no choice in the game's 520 choices where inappropriate touching or even overtly sexual language is the right answer." Its creators went out of their way to show the correct ways to behave and "chastise wrong moves that men commonly make—from following a woman down the street, touching her inappropriately, being overly sexual, to sending 'dick pics.'"
Read more: #MeToo study finds nearly all women and almost half of men in U.S. have faced sexual harassment or assault
"There is no aggression. There is no case where the man uses his physical strength to control one of the female actresses," La Ruina said.
Some might argue that the game sets the bar horribly low for dating etiquette.
"The content is sexist to almost an absurd extent, wherein women are treated like literal objects," Shira Chess, assistant professor of entertainment and media studies at the University of Georgia and author of Ready Player Two: Women Gamers and Designed Identity, told Newsweek.
"The game appears to essentialize women's and men's sexuality by assuming that all people are basically the same, leaving no space for individual preferences," added Amanda Denes, associate professor of communication at the University of Connecticut, who has studied the "pick up artist" community. "The game also seems to fall into the sexist trope of assuming that women's sexuality is passive—that men 'make a move' and that women 'react.'"
Quoting feminist activist Jean Kilbourne, Denes added, "Turning a human being into a thing is almost always the first step toward justifying violence against that person."
La Ruina questioned why other games that "partake in all kinds of behavior that is highly illegal and abhorrent in the real world" are allowed on PlayStation.
Professional gamer Stephanie Harvey, an advocate against gender discrimination in gaming, said she sees his point. "I don't understand why Sony would ban that game but accept a game like Grand Theft Auto or any other game that is controversial and sexist," she said. "It just seems that there is a double standard or a lack of consistency. Where do we draw the sexist line?"
To level the playing field for games creators and help customers make informed choices, the Entertainment Software Rating Board could rate games for sexism, racism and discrimination, she suggested, particularly considering a 2014 study by the Internet Advertising Bureau that 52 percent of gamers are women.
Harvey's question about the acceptability of the content of games remains unanswered. But both she and Chess suggest players looking to dabble in virtual relationships are better off turning to products by more established gaming companies. "More than anything, it's a very bad game," said Chess, calling it an "interactive tutorial at best." She suggested Florence, an interactive love story available on iOS, for a more honest, and higher quality, take on modern love. "I find it deeply frustrating that that the games we talk about are the ones that do things wrong. This game is terrible. It is not worth our conversation as a society."
"I really like relationship developments in games like Mass Effects," added Harvey, referring to the science fiction role-play shooter game. And, she added, "a seduction game could potentially interest me, if it was well done."
For Super Seducer 2, La Ruina and his team are considering letting women in the game approach men.