'Super Smash Bros: Ultimate' Piranha Plant: How to Download the Next Fighter Before Time Runs Out
Super Smash Bros. Ultimate has brought together some of the biggest names in gaming history. The first DLC fighter teased when the game launched, Piranha Plant, is only available for a few more days. You already got Pac-Man, Zelda and Marth all slapping the hell out of Sonic the Hedgehog and the dog from Duck Hunt. It's an amalgam of chaos that fans just can't get enough of, so why not add one more character to the mix?.
How to Unlock Piranha Plant Fighter in Super Smash Bros. Ultimate
After the Smash Ultimate release, players who registered their copy were promised the Piranha Plant fighter. The cutoff date for registration is January 31, meaning you only have a few more days to get Piranha Plant. If you don't register, it's unclear if you will be able to get the fighter at a later date.
'Super Smash Bros. Ultimate' Version 2.0.0 Patch Notes: Piranha Plant is here
Nintendo has said that the Piranha Plant fighter will roll out sometime in February once the promotion is over.
If you need to make a My Nintendo account to register your copy of Smash Ultimate, you can do that here. It's free and you get access to a bunch of rewards, depending on how much money you spend on your Nintendo Switch. Buying a couple of premium AAA titles can earn you enough Gold (My Nintendo's currency) to buy an indie title or two.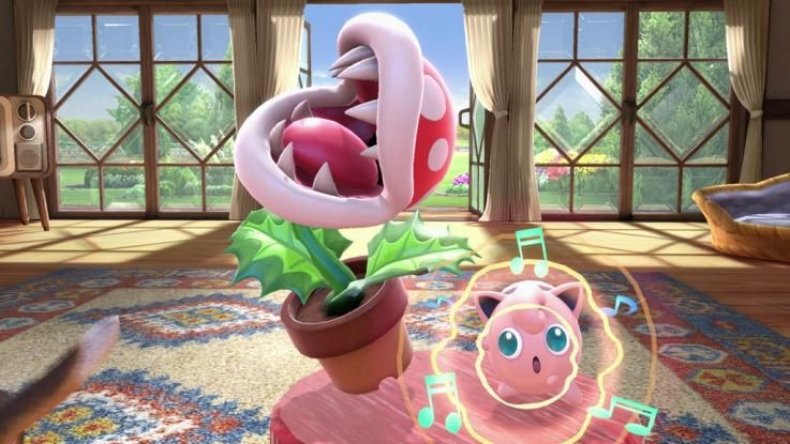 If you bought the game online and have a My Nintendo account, the game should already be registered for you.
Here's how to register your physical copy of Super Smash Bros. Ultimate before the timer runs out.
Insert the game card into the Nintendo Switch console.
Highlight the game icon on the Nintendo Switch HOME menu.
Press the + or – button to access the software Options menu.
Highlight "My Nintendo Rewards Program," then select "Earn Points (Game Card version only)."
Select the Nintendo Account where you want to apply the Gold Points.
Are you unlocking the Piranha Plant or did you forget to register? Tell us in the comments.